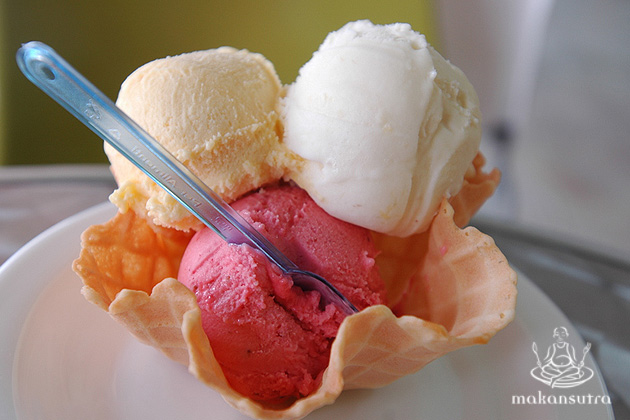 Ice Creams: Gelato, Froyo Or Potong?
By Adeline Ang - Friday, Jan 30, 2015
From gelato to frozen yoghurt, we are basically spoilt for choice. But after a hefty meal at your local food court, what cold pleasures float your boat? Are you just out for anything sweet? Maybe it's because of the wide availability of cold desserts that have us a little confused but mamy amongst us  would have problems differentiating froyo from ice cream (in case you were wondering, no, gelato isn't just a fancier Italian way of saying ice cream. )
Frozen yoghurt, or froyo, has recently emerged as a strong competitor in the market for cold desserts. Besides the supposedly cute appeal of their yoghurt girls dressed in their cherry printed uniforms, froyo has also increasingly became the choice for after-meal desserts due to its health associated benefits. Firstly, there's a lower calorie count, and it also contain live cultures that aid digestive health. In terms of taste, froyo is relatively lighter and tangier as compared to the other two desserts¬ despite their milky base. But the unlimited scoops of fruity pebbles and other toppings sort of counter this healthy yoghurt benefit somewhat.
Next comes the trickier other two; what about the differences between gelato and your usual Potong ice cream then? Fruit bits found in Potong ice cream aside, gelato is usually denser, creamier, softer, and is served at a slightly higher temperature. Now you know why your gelato seems to melt in no time at all. Besides texture, gelato also contains a lower fat percentage. As for the Potong ice cream we all love, it may not be as smooth and creamy as the gelato but is just as joyful to eat. Containing ingredients such as evaporated milk, thick coconut milk and spoonfuls of creamed corn and diced coconut, it is of little wonder that gelato is labeled the healthier choice.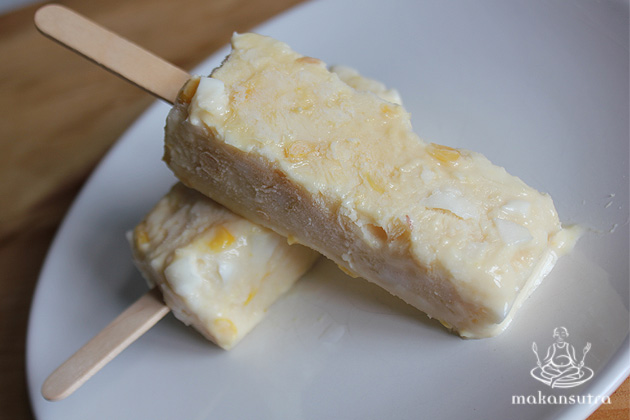 There, make your informed choice from now on. If the fat content does not bother you, then choose the colder ice cream, especially if you are going to walk about in this warm and humid weather of ours. It makes sense.
For the gelato fans, here's a little something more for you. The Gelato World Tour is heading to Singapore with us being the first stop this year. Held at Marina Bay Sands 20th-22nd March 2015, you can witness the competition for the title of "World's Best Gelato", the basics of gelato making and taste the work of gelato chefs from all over Southeast Asia. For more information, do click on this 
link
.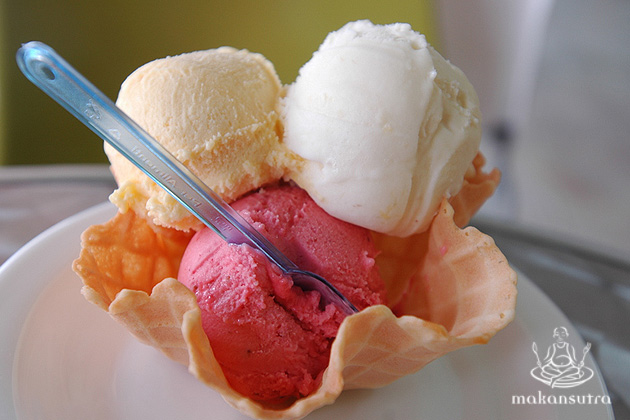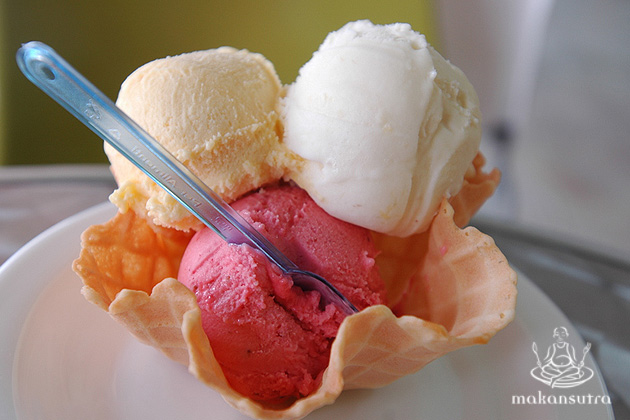 So now that you know the basic differences that set your cold desserts apart, you're now fully capable of tackling the widespread First World Problem of deciding on your dessert. But if you're ultimately just looking for something cold and sweet after your meal, opt for the froyo because well, it's the least sinful of the three (fruity pebbles and marshmallows are not included).