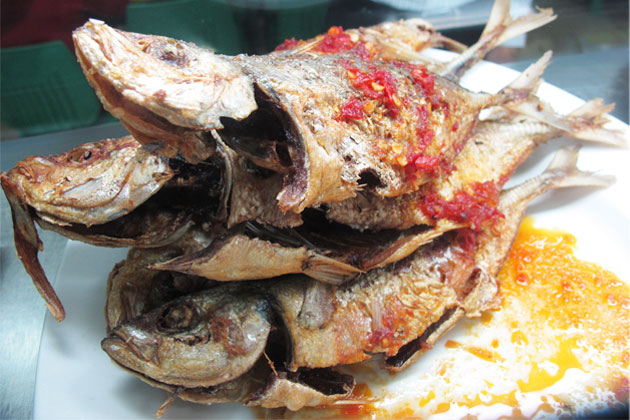 If the old don't go, we'll be happy
By KF Seetoh - Monday, Feb 03, 2014
I was on the way back from a photo assignment when my supervisor beeped me on my pager, supposedly for another assignment. "Can you now go over to River Valley opposite the Imperial Hotel (now defunct) and call me when you reach the corner kopitiam." When I did, the late great Mazlan Badron, my well respected senior photojournalist on duty at our Straits Times photo desk hummed "Ok, you tapau 5 packet nasi padang, from that stall ha, for me , Aziz, Ali, Pak Rawi and I blanja you one packet. Rendang, telor dada, achar, ikan bilis kachang and sayur. Quickly hor. Got another assignment."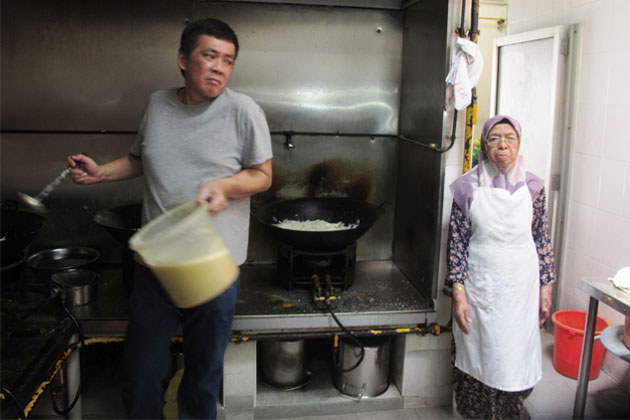 And that, in the early 80s was my first induction to world class nasi padang in Singapore. No one ate it immediately when I returned to that then 4th floor Times House office at Paterson Road. These nasi masters let it sit and breathe for at least an hour in the banana leaf pack, then devoured with their fingers and gusto. Today, Nasi Padang River Valley is no longer at that stuffy coffeeshop but had settled into a shop house along Zion Road for over 20 years now. The family behind it originally hail from Padang (the 90 year old matriarch is still very close to her kin there) in Indonesia.
And if you tire of the fish, chicken, prawns, dried oysters, abalones, fatt choy fungus, mushrooms , salty sweet bak kwa and all that auspicious goodies done in brown sauce of every kind over the last week or so for Chinese New Year, then you might want to turn to this humble cuisine today to spice things up a bit…for there is a chance they might not be there for long anymore.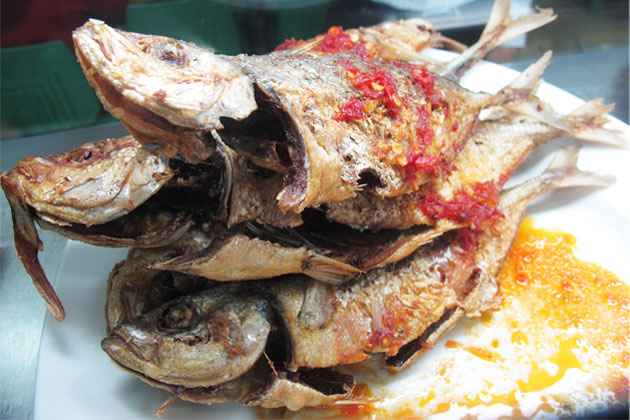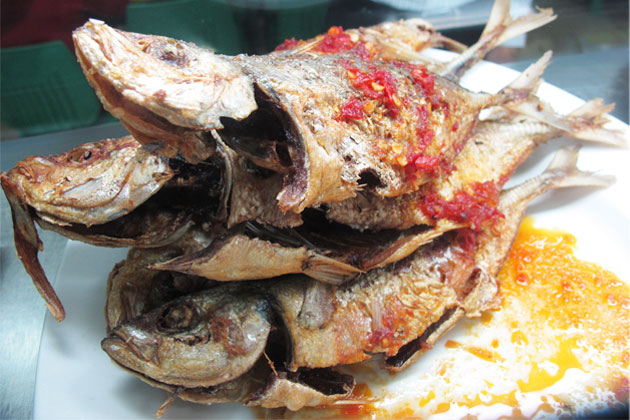 "The landlords kind of hinted that it's ok if we break the lease." shrugged boss Zulfa Hamid, which basically meant – the rent is set to increase healthily soon. It will affect prices (they are already not known to offer budget price stuff as they use prime ingredients) and the makan habit of their regulars over the decades. His partner of 16 years and co-chef, Hariz Pua is also seeking to take a long break, "I am 57 and tired already. I need a break." before deciding the next course of action. Their food, and it's one of the most decadent spreads in this arena, is popular with middle class foodies of all races and creed too. On a usual day, it's not unusual to see a group of customers tucking their corporate ties into their shirt pockets, or flipping it back to make way for their ayam korma at the table. Hardly anyone misses out on their beef rendang (they use tenderloins), and their fresh sotong, done in sour sambal. Their ayam goreng, has a crispiness and moistness that can only come from using fresh fowls. The bones don't look dark or black, which indicates – fresh chicken. And their sambal, with hints of citrus juice and lime peel, is peerless.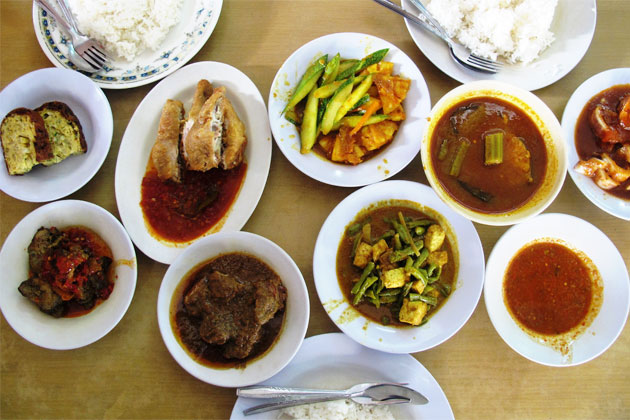 Their iconic and household name status, may be relegated to a blip in our makan history when Zul and his mum decides to call it quits if no good opportunities arise in the future, post rental hikes. So meanwhile, tuck in and offer them any "lobang" and ideas you may have, to keep their fire, woks and our makan heritage alive. They Chinese New Year adage says if they old don't go, the new won't come, but in this case…the new won't mind.
Nasi Padang River Valley
55 Zion Road
10.30am-6pm (or till sold out)
Close every Monday and PH
Tel: 67343384