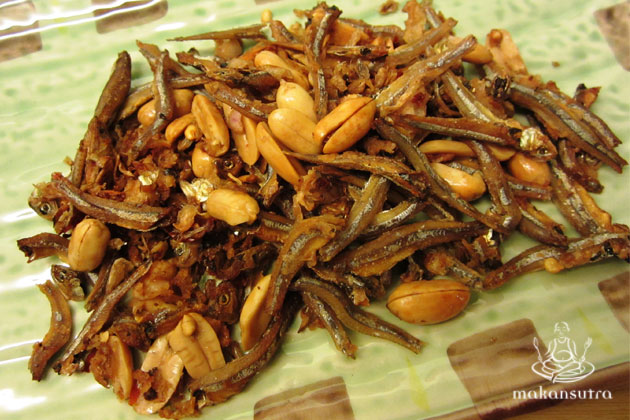 Ikan Bilis and Peanuts Recipe: Lazy Race Day DIY snacks
By Thammika Songkaeo - Friday, Sep 19, 2014
Our hearts are racing for Formula One, or "F1" as the auto race is more casually known. Not all of us will be at the race course, but luckily, the television will also give home-viewers a chance to enjoy the race, and what would home-viewing be without some homemade snacks, too? Our recipe from the 2014 World Cup, would still work fabulously, but we must add more! F1 demands something hot and sizzling, crunchy and crispy, savoury and fierce. A protein-filled plate of wok-roasted anchovies with chilli-and-herbs-coated peanuts, or "Ikan Bilis sand Peanuts", wins all the points for hot F1 snacking. And while you are at it, put that six pack and mug into the chiller and enjoy. It's that simple.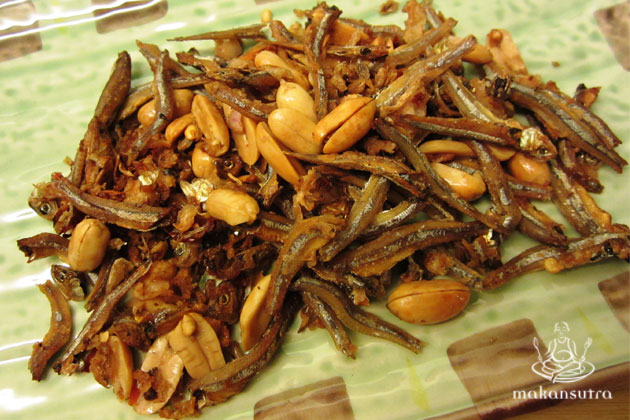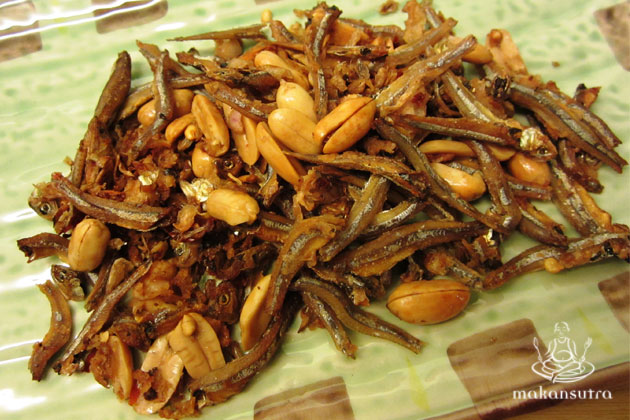 Ikan Bilis and Peanuts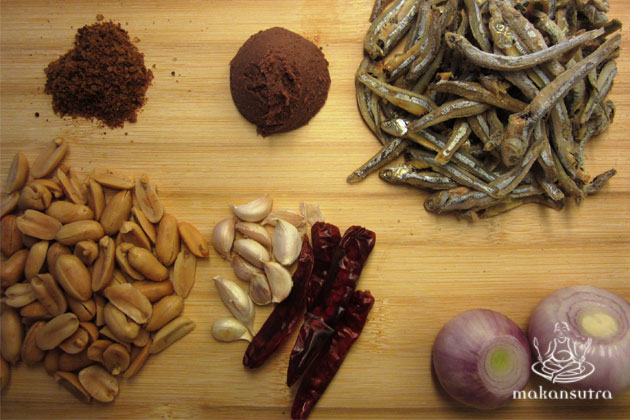 What you'll need (to serve 5-7 snackers):
300 grams dried anchovies
5 dried chillies (adjust according to taste)
9 shallots, peeled
3 garlic cloves
½ teaspoon salted shrimp paste
Vegetable oil (or olive oil, if you want to add nutrients)
300 grams roasted, unsalted peanuts (make sure you get unsalted peanuts, otherwise the dish will be too salty)
2 tablespoons sugar
Directions
1. Rinse the anchovies in cold water and leave to sun-dry (this could take up to 2 hours)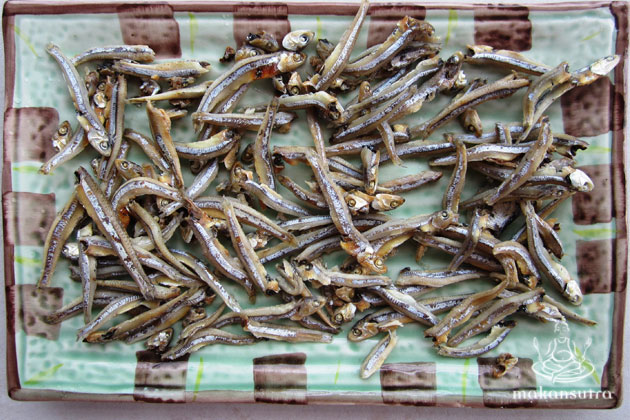 2. Soak the chillies in hot water for fifteen minutes.
3. Add soaked chillies, shallots, garlic and shrimp paste to blender (or mortar) and ground.
4. Heat 1 cup of oil in a large wok, then fry the dried anchovies until crisp.
5. Strain off the oil from the wok, to separate anchovies from oil.
6. In a separate heated wok, add 1 tablespoon of oil and the blended mixture of chillies, shallots, garlic and shrimp paste. Stir until fragrant. Add peanuts and sugar to the wok until well-combined.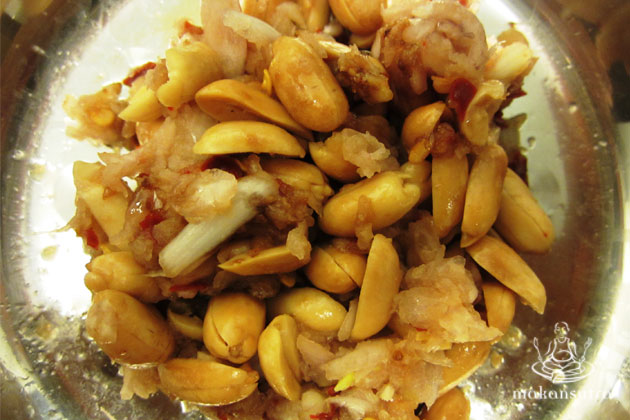 7. Add the anchovies to the wok with the mixture and stir to heat through.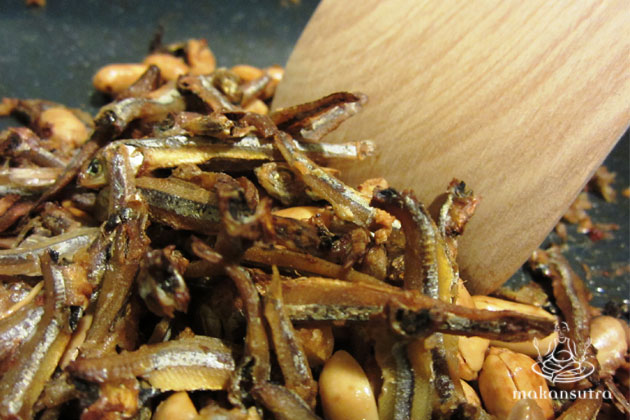 8. Enjoy with your favourite F1 drink or the chilled beers! (It's definitely beer food.)
Now, if you're too lazy to even pick up a wok but want to enjoy this international race with some local grub, go for the simpler sambal sandwich (which was, by the way, a popular food item in the '60s dance parties). For that, you'll need only shrimp sambal, very thin cucumber slices, white bread with no crusts, and butter. You guessed it right: it's just sambal and cucumber slices nestled in buttered bread. The process is very simple, but it's still decadently savoury and spicy! It's a simple food that's simply yum. So, pick up your grocery cart wheels and race towards F1 snacks!