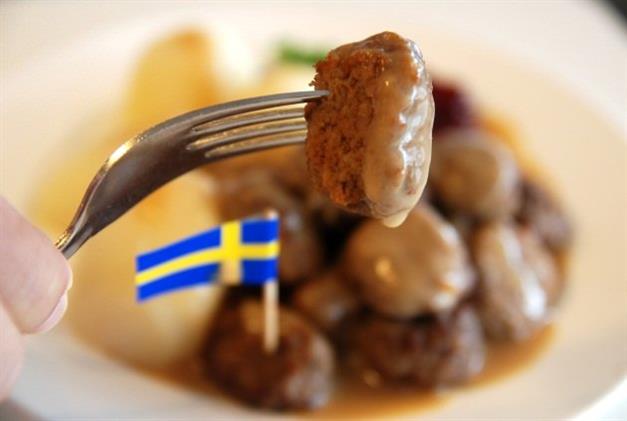 IKEA meatballs are now more "authentic" but will people buy it?
By Sheere Ng - Thursday, Jun 14, 2012
In March this year, IKEA Singapore changed its meatball recipe and it almost cost them their fans.
In an effort to get closer to the meatballs sold in IKEA stores in Sweden, the local franchisee altered the recipe for a softer texture.
But the change did not sit so well with its customers, who are used to the firmer version they have had for the last 10 over years.
The company's Facebook page was bombarded with requests to bring back the old meatballs.
Mr Lim Wei Leong, a Facebook user who liked the page, said: "I used to love the meatball and have lunch there frequently, but after tasting the new meatball, I've decided not to have my lunch in IKEA again."
Another Facebook user, Mr Alex Quong, commented: "The old ones were much better, who cares that the new ones are more authentic?"
At IKEA Singapore's cafeteria, meatballs are the second best seller after chicken wings. The company sells about 39,000 meatballs every day, often to people who go to the furniture store just to eat them.
So these comments must have alerted the company. Within two months, they came up with a second version of the meatballs.
The meatballs offered from May onwards are slightly firmer, although still softer than the ones locals are familiar with.
"We have heard our customers and understand where they are coming from," says Mr Gene Yoon, IKEA's Regional Food & Beverage Manager. "But we would like to keep the meatball as authentically Swedish as possible, so that it is the same worldwide, just like our furniture."
The company is unable to get the supply directly from Sweden because the Agri-Food & Veterinary Authority (AVA) regulation does not allow meat imports from Sweden.
The current Australian-based current supplier only recently started business with IKEA Singapore although it has already been supplying to IKEA outlets in Australia and Japan.
The company switched its meatball supplier early this year because the local company they were working with couldn't meet their new requirements. In 2000, IKEA rolled out a code of conduct named IWAY, which specifies requirements covering working conditions, prevention of child labour and environmental issues that all its suppliers must comply.
The new supplier's different manufacturing process, Mr Yoon says, also contributed to the change of the meatballs. For example, the meatballs are "bounced rather than moulded into shape", which is why they look like they were handmade. He declined to comment further on the other differences, citing commercial confidentiality.
A small consolation for IKEA Singapore's meatball lovers is that even though the supply is now imported, prices of the meatballs have actually gone down. Originally at $6.50 for 10 pieces, it is now just $5.40.
"We've figured out better production techniques and we're now buying in larger volumes," says Ms Sandra Keasberry, IKEA Singapore's Marketing and Communications Assistant Manager.
The new meatball version is here to stay, and whether it will be as popular as the the old version remains to be seen.
But objections to IKEA Singapore's new meatballs are not universal like Mr Daryl Lim, who goes to IKEA at least twice a month only for the meatballs.
He feels that both the old and new meatballs are nice in their own way, "My standard is not so high since its just processed food. I'm not going to make a big hue and cry just because they made it slightly softer."