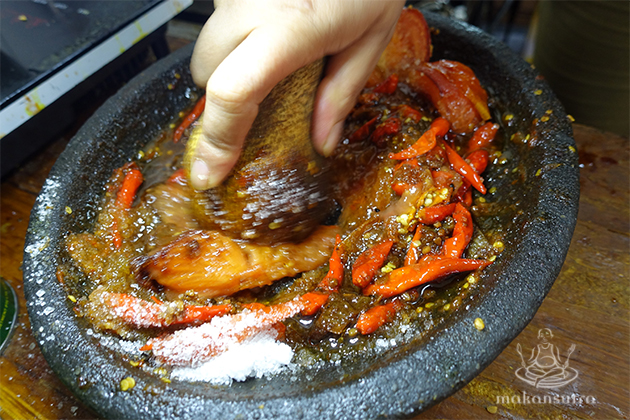 Impian Wahyu: Batman Sambal
By KF Seetoh - Friday, Aug 11, 2017
Most won't really give this coffeeshop stall a glance as they pass by. It's not professionally laid out, shiny and nor slick with steam billowing out nor a bright track lighting display shelf (it is a sad sight here). But if you observe and understand the kitchen work, then you'll see a lesung batu (mortar and pestle) Indonesia style which comes flatter and has a telephone receiver looking stone pounder. Next to it is a wok that is constantly frying up chicken, tofu and fish.
You'll notice see they plonk a pre-made half recipe sambal on the lesung batu, add chillies, salt, sugar and fresh tomatoes, then and pound and roll away. This was what stopped me stiff when I saw it. How can anything served with this gorgeous sambal go wrong I wondered…So I ordered three of their signatures and the next wonderful surprise came. She fries every item upon order and it comes piping hot, with crispy batter bits and a dollop of that dangerously appealing sambal or what the Indonesians call sambal trasi. Abang Batman (I kid you not) takes the order and his wife Wahyu Ning cooks it. She hails from Surabaya or as the locals there calls it, Suroboyo.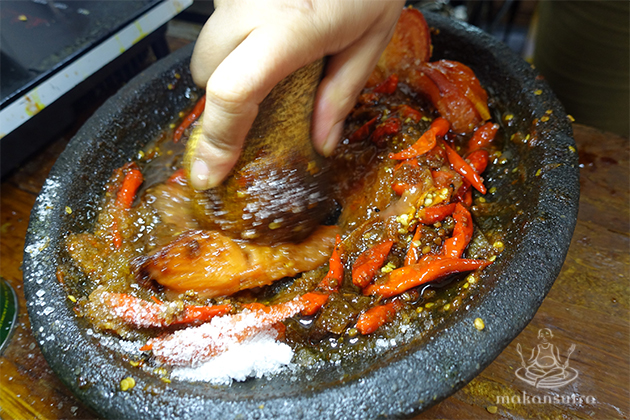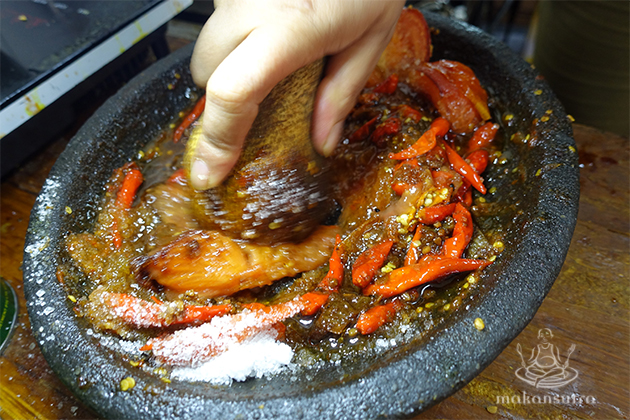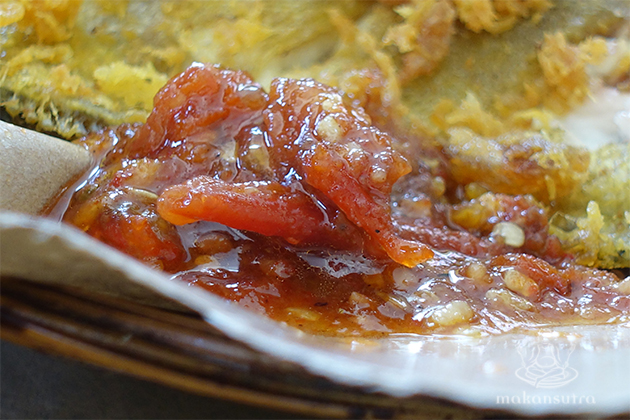 The Ayam Penyet ($5) arrived first. The chicken which wasn't all flat as the name suggests (and that I don't care much about) was juicy and hot. The meat was soft and well fried and the batter made part one complete. Part two was the sambal, and it clearly was the show stealer and lead actress (or maybe actor). The rice was plain and simple, no lemak or flavour to complicate things.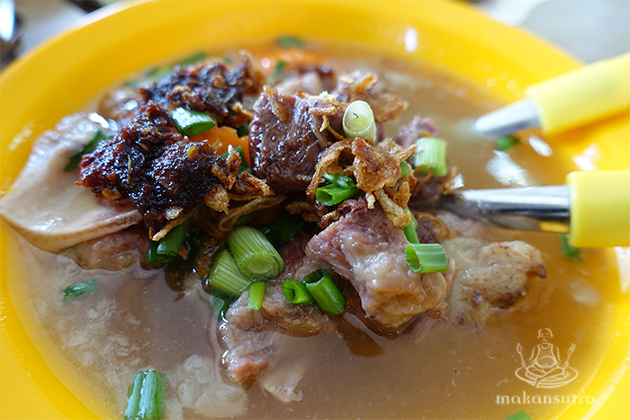 When the Sup Buntut ($8) arrived, I knew it would taste like what I saw- a bold coloured beef broth spiked with a hint of sambal, fall of the bone chunks of oxtail, with hypnotically soft and gelatinous fats and skin, and softly crunchy carrots. I could lift the spice quotient up by stirring in the blob of sambal topped on the broth. It was as I saw it. It was hard to stop eating this one.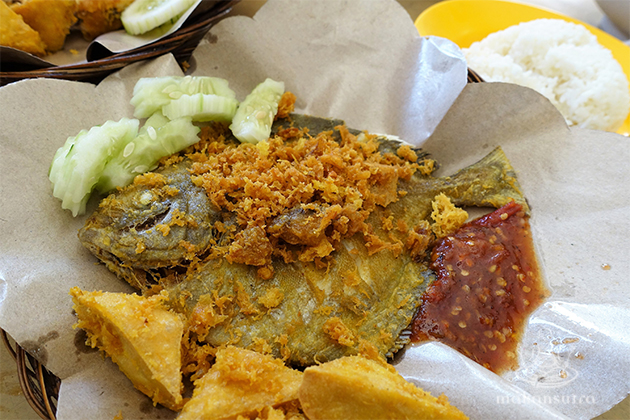 My favourite was the Bawal Penyet (from $8, which I paid, or market price) or fried Pomfret rice set. The fish, again, was fried upon order and it was soft and juicy inside with a roasty crispy skin. Mix the sambal into the rice and carve a little chunk of the hot, crispy and juicy pomfret over in, and it'll you have a body leaving, or temporary death by food moment. The slices of cool cucumber was a bonus.
So dear Singapore, on this happy National Day week, may I remind you to stand up for Singapore makan, it is a very big part of our cultural fabric as it says so much about who we are. And keep being curious about food as it shows just how diverse and well received all races and people are here. They help colour our fantastic food culture.
Impian Wahyu
49, Jalan Beasar (junction of Dickson Road)
9am-830pm or till sold out, daily
Closed for Hari Raya Holidays