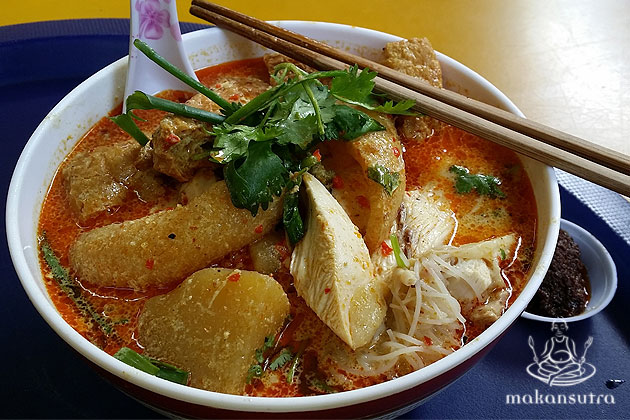 In love with Chicken Curry Mee
By KF Seetoh - Monday, Oct 10, 2016
Curry- you can find a version or variety of it in almost every country in the world. It may have roots in India, but to many it is no longer unique to them. It's loved worldwide and we can find curry fish balls in Hong Kong, Curry Katsudon in Japan, Nonya Fish head curry, Scissor Curry Rice in Singapore, Ipoh Curry Mee, Hainanese Chicken Curry Roti and of course there's the local Teochew style of chicken curry noodle (done with poached white chicken).
This unique style of Chicken Curry Noodles, famously created by the Teochews in Singapore, speaks volume of our true chum-chum makan heritage and it's very influenced by the pioneering Indian migrants but the trick is in the execution. Teochew style chicken curry mee is of course very popular with the Chinese folks as it is tweaked to please that palate. It is tamer by Indian standards and often done with little or without "pungent" spices like cinnamom, cardamom, fennel or cumin. Extra sambal is used as a dip or to enhance the curry, which usually has a light sweetness in the equation. I list and compare and update three of my favourite listings in our Makansutra 2017 edition.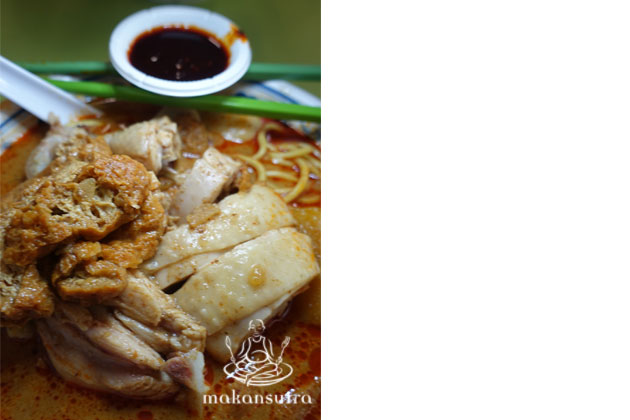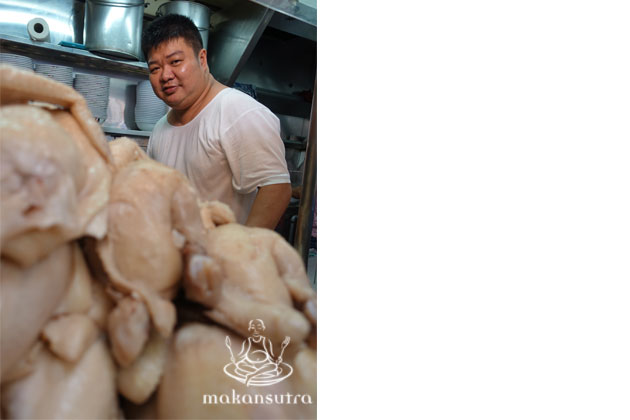 1. Heng Kee Curry Chicken Bee Hoon Mee
531A, Upper Cross St, 01-58, Hong Lim Food Cte. 10.30am-2.30pm, Close Monday, Sunday and Public Holidays
Two of the most famous Chicken Curry Noodle stalls here reside in this food centre. For over 50 years, this family business, now run by second generation and son Tay Kang Huat, with his mother, still keeps the faith. He once complained about how his late father's technique of poaching chicken by dipping and dunking in simmering stock for over 30 minutes was the bane of his daily chore at the stall. But since his father passed on a few years back, he never changed an angle to the approach. Their curry is lighter on coconut milk but a whisker heavier than their very noble competitor above (see below). That plate of roasted and slightly salted dried shrimp sambal was a perfect tango partner to the ultra smooth chicken chunks. Somehow, those soft slices of curry stewed taupok are the deal breaker in the meal for me.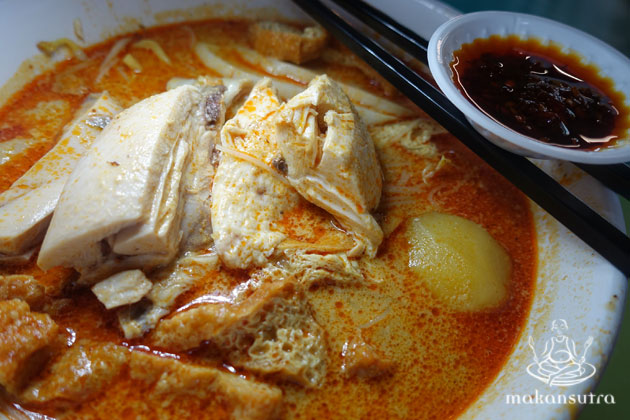 2. Ah Heng Chicken Curry Bee Hoon Mee
531A Upper Cross St, 02-58, Hong Lim Food Cte, 9am-9pm daily.
This stall sits directly above the Heng Kee outlet and both enjoy a line of regulars and have their own fan base. AH Heng's version comes in a nicer colour- brown orange tints with a thin film of chili oil above. The smooth poached chicken chunks and the soft braised taupok is too close to Heng Kee's to call, but the difference lies in the curry. Ah Heng's has a richer coconut density but it tastes less of the masala and more of the sambal with sweetish hints. Stir the very similar roasted dried shrimp sambal in and it does wonders to the sensation.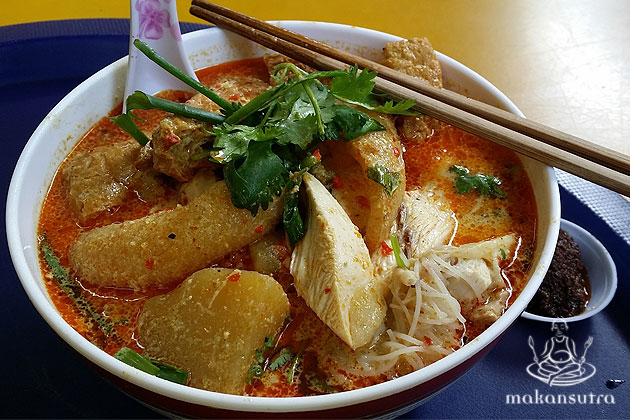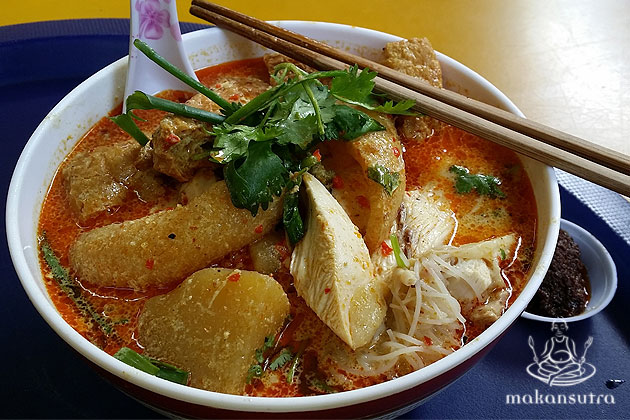 3. Da Po Hainanese Chicken Rice
505 Beach Road, B1-53, Golden Mile Food Cte, 11.30am-9.30pm, close alternate Mondays.
Because they poach the chickens, it makes sense that they offer up chicken rice too. But the equally popular star dish is also their curry chicken noodle. The curry looks very intimidating but it is easy on the palate and smooth on the way down. You'll have to blend the blackish and slightly salty sambal in to lift the curry intensity. The soft potato and taupok does the same to the dish as per the other stalls.