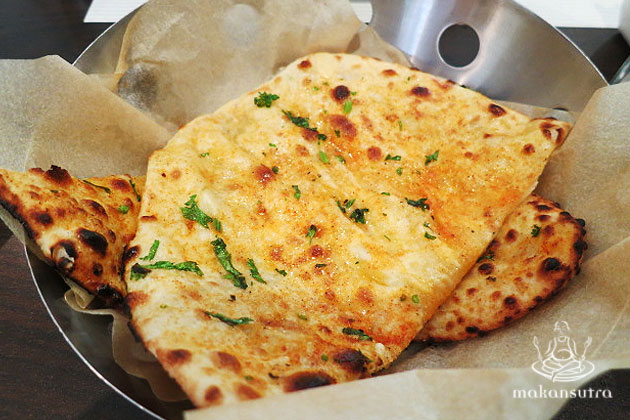 Indian Naan bread: Better Than Naan
By Jovita Ang - Thursday, Nov 27, 2014
What's better than naan? A Cheese Naan.
Naan, according to several online sources, originates from India and is derived from the Persian word "Non", which refers to bread. It is a leavened, tandoor baked flatbread that is relatively healthy due to its method of cooking which involves not just any oil . There are many variations today, from the plain Jane to the fancy Kashmiri and truffle or scallion oil accented ones.
While cheese naan may sound like a modern day treat, this popular delight has long made its debut on local menus. But, not everyone prepares it well. I vividly remember eating a cheese naan with an incredibly pathetic amount of cheese. Think chicken rice, but without the chicken. Or ice lemon tea, without the lemon.
Life is short, live it to the fullest; be sure to enjoy every meal and make every calorie count. So the next time you are craving for something flour-y with melted cheese but are not in the mood for a cheese prata, the following 5 places could be your saving graze. Pun intended.
Al – Azhar Eating House (My ultimate favourite!)
"Did he accidentally spill his packet of mozzarella cheese?!"
Here at Al-Azhar, the chef sends you into a cheese coma. The Cheese Nann here is thick, roasty, softly chewy, always served hot with lots of cheese. If you're visiting for the first time, forget about snapping a photo (if you can't shoot it in 3 seconds) to for your Instagram followers because… who likes cold, hardened cheese? At $4 a piece, it's easily one of the more affordable and value-worth Cheese Nanns around.
Price: $4
11 Cheong Chin Nam Road
Opening Hours: 24 hours daily
Usman Restaurant
The leavened bread here scores sky high on the fluffy-meter and at only $2 for its Garlic Cheese Naan, it's definitely a steal. Made fresh upon order, get ready to be overwhelmed by the aroma of chopped garlic that can be traced to the dish. Although Kraft cheese singles are used to create this delicacy, rest assured that the quality is not compromised The owner is a Pakistani who has been serving authentic Pakistani food for 10 over years since his arrival on our sunny island. All dishes are extremely affordable so the place is definitely worth a try.
Price: $2
238 Serangoon Road
Opening Hours: 12pm – 12am daily
Al-Ameen Eating House
For one who normally cringes at the sight of overly greasy food, this visit to Al-Almeen Eating House was, surprisingly, a pleasant one. The naan is thin, crusty on the bottom, light and fluffy on the top. Combined with bits of chopped scallions, the taste of this seemingly plain bread may just surprise you yet.  It's almost like eating the Chinese classic Cong You Bing (Scallion Pancake). While the chef could be more generous with the cheese sprinkles, this version of the Cheese Nann still worked for me as the faint aroma of the scallions were simply irresistible.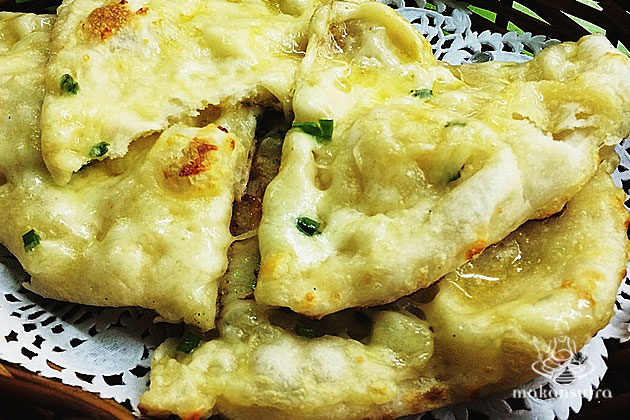 Price: $3.20
No. 2, 3, 4 Cheong Chin Nam Road
Opposite Beauty World Centre
Opening Hours: 24 hours daily
Kailash Parbat
This cheese naan is no longer a simple combination of dough and cheese. Having served authentic Sindhi cuisine for more than 60 years, this restaurant certainly has some excellent flavours to offer. Giving the regular cheese naan a refreshing facelift is theirMasala Cheese Naan, which uses spiced dough with Amul cheese (vegetarian cheese). Spices like chili flakes and chopped chilies are added before baking the leavened flatbread. Served before you is a naan spotting a glorious combination of reddish and orange hue. If not for its slightly hefty price tag, I would gladly forgo my bowl of basmati rice and indulge in a few more of this carbo-sensation.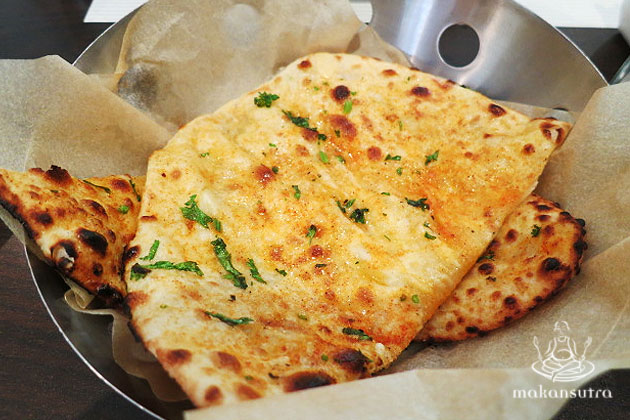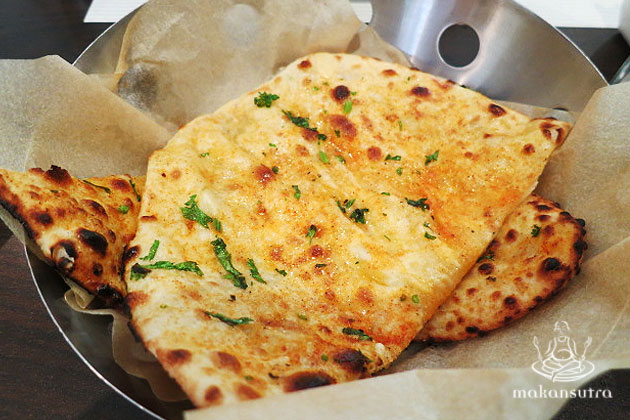 Price: $5
3 Belilios Road #01-03
Hotel Grand Chancellor
Opening Hours: 11am – 11pm daily
Khansama Tandoori Restaurant
Thin, crisp and fragrant are all the best words used to describe its Garlic Cheese Naan. I would normally classify nann as a kind of carbohydrate but to my surprise,  this one leaves a snack-like impression.  You can almost hear delightful crackles with every bite as its flakes shower your plate. With a generous amount of garlic spread on the top, this Cheese Nann will leave you wanting more. Be sure to enjoy this flatbread with their Masala Chai Tea, a black tea with a mixture of aromatic Indian spices for a complete dining experience.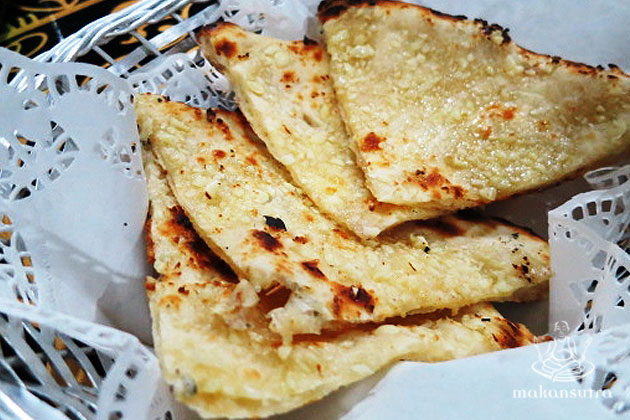 Price: $5.50
166 Serangoon Road
Opening Hours: 11am – 11.30pm daily 
.