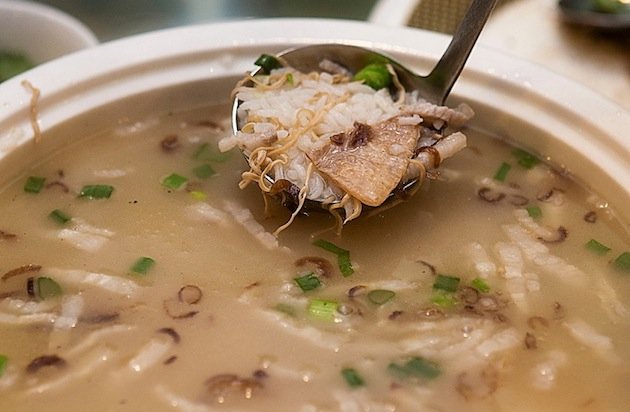 Indian Street Food Get Exotic Attention in Singapore
By Tris Marlis - Friday, Jun 07, 2013
From the narrow lanes in Mysore, India, Bhaskar Urs embarked on an epic journey thousands of miles to Singapore. He spent three hours on a bus, 36 hours on trains, seven hours in the air, and walked countless steps before he finally arrived at Changi Airport.

He is here to offer his signature Tamarind Rice and Garlic Chicken at the inaugural World Street Food Congress Jamboree. Seven other India hawkers have made a similar journey. However, serving you good food is just a small part of what he wishes to achieve at the event.

In India, hawkers live in uncertainty. They are neither licensed nor recognised, and are often harassed by authorities. The local bodies would chase these vendors away to clear the pavements and worse, confiscate their goods and demand heavy fines for their recovery.




Bhaskar has been working with NASVI (National Association of Street Vendors of India), founded by Arbind Singh who is also a speaker at the event, to combat the problem. With NASVI, Bhaskar has helped to legitimise thousands of hawkers and provide training to professionalise the vendors at Mysore. Street food vendors like Bhaskar who came to participate at the World Street Food Congress have a common goal – to preserve, professionalise and create possibilities through comfort street food.

From hygiene guidelines to flavours of different countries, Bhaskar is ready to bring home the experience and share it with his fellow hawkers in Mysore.

If you are at the Jamboree, check out his stall – Bhaskar Mysore – and his tamarind rice and garlic chicken. The tamarind rice is rich in spices and has a nutty undertone. It goes well with the side of spicy yoghurt chutney and the savoury garlic chicken. Another option is the shavige, similar to rice noodles or bee hoon which he stir-fries with mixed vegetables that gives a lovely sweetness to the dish.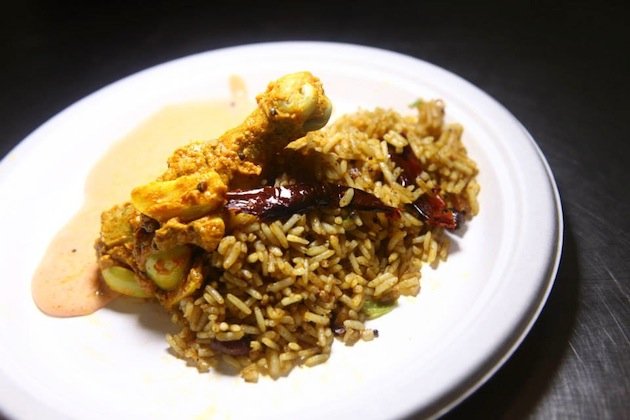 Also from India, is Abhishek, Shahi Litti Chokha and India Gate Bhelpuri. Abhishek's Chicken 65 is a spicy fried chicken which has been marinated overnight with dozens of spices (said to be 40 types!). The fried chicken is perfectly crispy on the outside and flavourful. The spicy and refreshing mint chutney makes a perfect side addition to the dish. The hawkers from this stall have also traveled more than 40 hours to get here.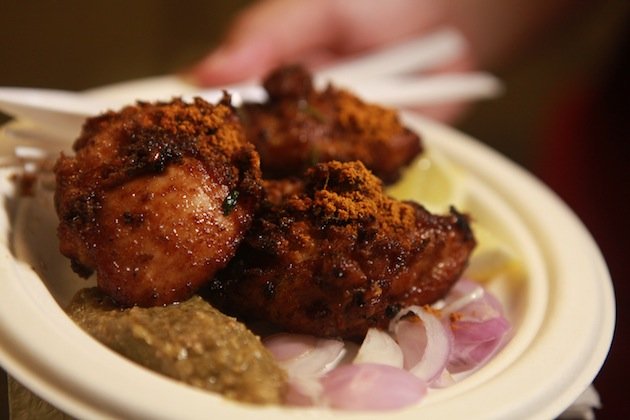 Another rare treat is the Litti Chokha from Patna. Gram flour, wheat flour and chickpeas powder are rolled into a ball and baked over charcoal fire. It somewhat reminds us of a tau sha pia, except this is savoury. The side of vegetable stew adds sweetness and moisture to the baked dough.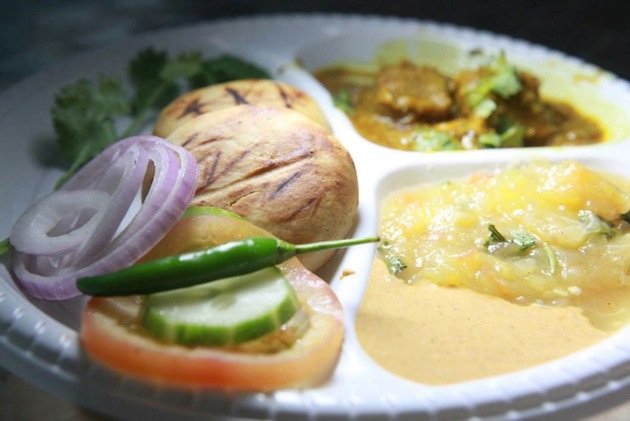 Do also drop by India Gate Bhelpuri from New Delhi for traditional Indian chaat (savoury street snacks). The Bhelpuri consists of different types of crispy murukku and puffed rice. It is surprisingly refreshing with the addition of shallots, tomatoes and coriander. The killer, however, is the signature sauce made with mango, dates and tamarind. It is one of the must try items at the Jamboree.