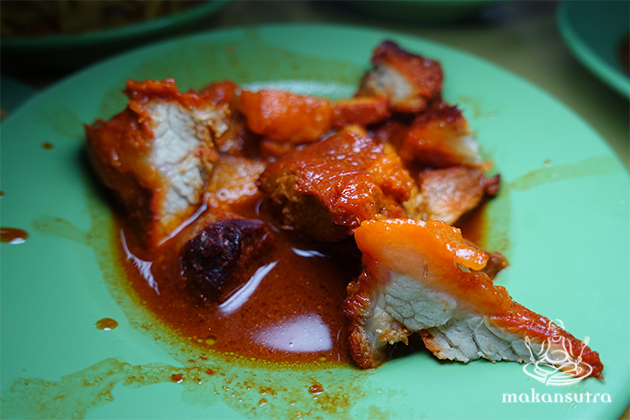 Insomniac's Kali Png
By KF Seetoh - Friday, Mar 30, 2018
It looks horrible, by social media standards, where pretty food devotees eat with their eyes. But sloppy thick curry rice or Kali png is one of the most comforting meals this part of the equator. And it's unique to us -rice slathered with two types of thick mild curry and soy braise sauce, topped with thin battered Hainanese pork chops, fried egg, "koli chye" (stewed cabbage), curry chicken, meat ball and tomato sauce sardines (yep, all that in one platter), and you know it's a meal called home, truly. This dish, surprise, surprise (unless you have a Hainanese granddaddy who told you) has British roots. It's what they brought here from their British India empire era, which even inspired the Japanese Curry Katsudon. The Hainanese, who held house-help jobs with the British in the colonial days, learnt fast and brought this out to the streets for us all to enjoy (note the European meat balls, sardines and pork chops in such stalls).
Somehow, this dish has a following, even and especially in the dead of the night and for breakfast. I am not able to twirl my mind around the logic for this one but, as to who hawks one of the better kali png after the ghostly hour, that, I know.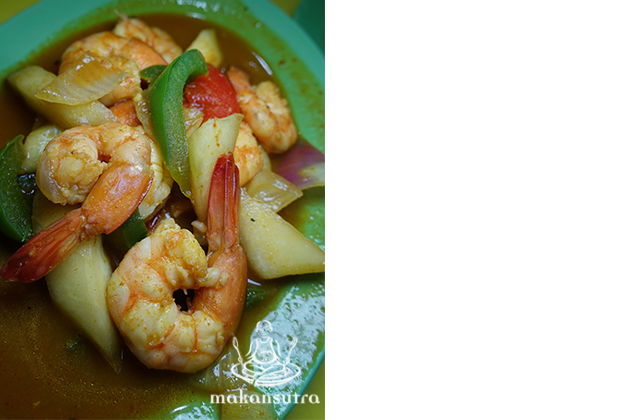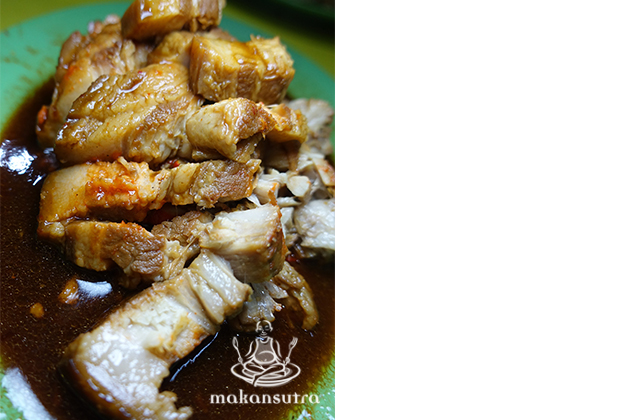 1/ Public's Curry Rice, #01-32, Blk 36, Telok Blangah Rise, 4.30am-9am. Close on Tuesday.
The initial impression of all their dishes- is light, yet complex. They are not heavy on curry aroma but execute it to give it an economy and curry rice balance. They offer an old forgotten kali png classic, and if makan buddy Benny Seteo did not remind me, I would've let this one slip- stir fried prawns with cucumber in light curry. They spice up the rice with just one type of curry but when you spoon some of the thick soy braise sauce from the stewed fatty pork, whoahhh, it's as comforting as it comes. The pork is chunky thick and the triple layers of skin, fat and soft belly pork, is arresting. About 15-18 items are offered (depending on what time you go) and I suggest you order their luscious curry chicken and further slosh up the rice and go deeper into Hainanese curry rice land. They do "the other" pork chops style- thin lean pork, egg-flour battered and fried straight up (as opposed to Siak Ann's below). Items start at $1.50 and prawn dishes go for $3.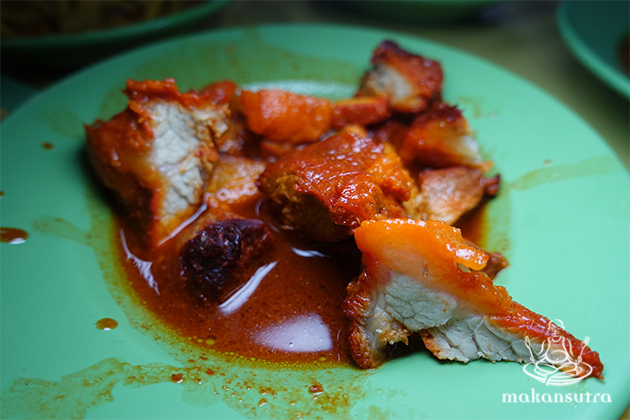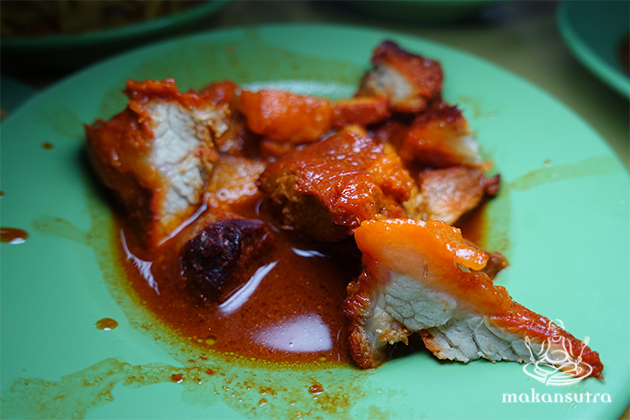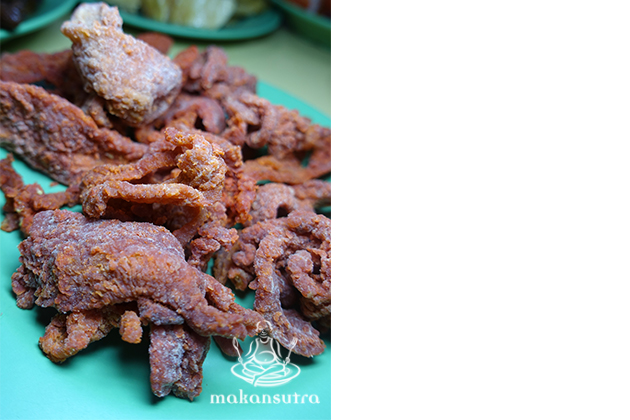 2. Siak Ann Cooked Food, #01-07, Blk 22A, Havelock Road, 3am-12noon (or sold out). Close Monday and Tuesday.
The line that forms here at 3am are largely hawkers and post-party revellers (who need something strong, spicy and hot to arrest the whiskeys in their system)- seeking the ultimate hangover meal. First up is the red crispy pork chops- thin slices of fat and fatty meat is dipped in red coloured batter and deep fried. Absolutely sinful and unctuous, especially when the fats melts in the palate with a mouthful of their double-curried rice. The curry chicken some thick, yet mild on spices, much like a korma curry. I devoured the meat ball as it's de-rigueur and the sauce laced cha siew (spoon the cha siew sauce over the curry rice and you'll get an idea why this dish is so alluring). A little portion of the sambal sotong would take this further into kali-png nirvana as it did for me. Observe, as dishes come off the wok hot and spicy as they progress, so jump right in and order it when it's placed- like the fried chicken. If you need a cuppa hot tea to wash it down, you have to wait till about 4am for the kopi stall nearby to open.