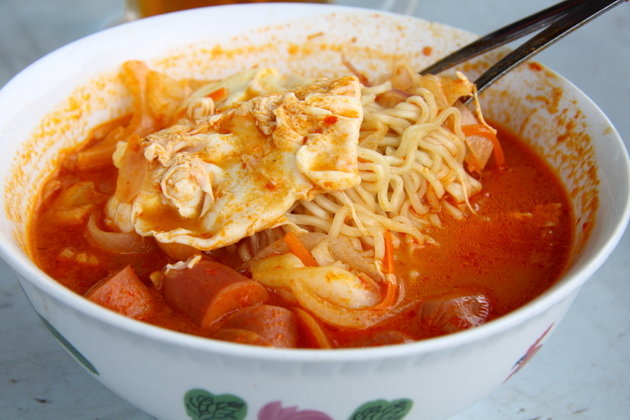 Instant Noodle Gaining Popularity In Penang
By CK Lam - Monday, Apr 29, 2013
Instant noodle has come a long way for many of us. It is simple to make and inexpensive. This kind of comfort food seems to suit today's lifestyle, and is gaining popularity in many eateries in town. And since we swear by this instant comforting fix at home, eateries out there are now offering this in their menu.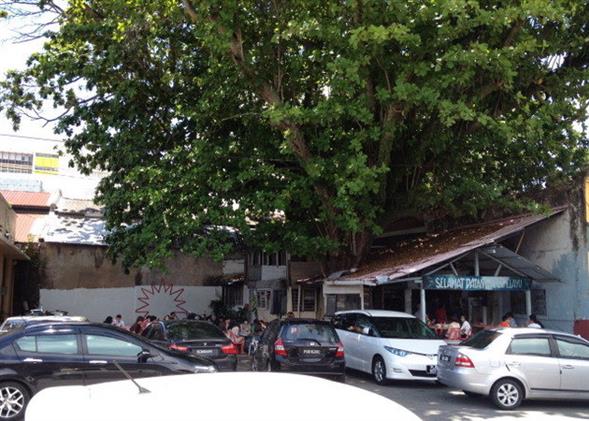 Stop by the small shed on Church Street Ghaut. Owner Ah Lai and his wife have been serving up this 'comfort food' for 30 over years from an unbelievably small kitchen. Popularly known as Under the Big Tree, the eatery is patronised by workers from the surrounding offices.

Ordering is easy as there are only a handful of flavours from the ready-to-use packet powdermix. Of all the choices, the more favourable ones are duck as well as Tom Yam. Ah Lai does not go overboard with the ingredients but instead keeps it simple. A standard bowl comes with onions, carrot, cabbage, sausage and egg, priced at RM4.

Ah Lai also makes a refreshing tangy sweet keat la drink (preserved round lime). He prepares glass jars of preserved round lime with fresh lime (kumquats) and sugar. He uses the brine to make the keat la drink. Many customers have fallen for the flavour of this old school drink priced at RM1.60. Hot beverages of local coffee and tea are also available.

Food at this place is not all about instant noodle. Toast bread is on the menu, served with butter and kaya spread (RM2). There are also packets of Nasi Lemak with different ingredients, supplied by other vendors.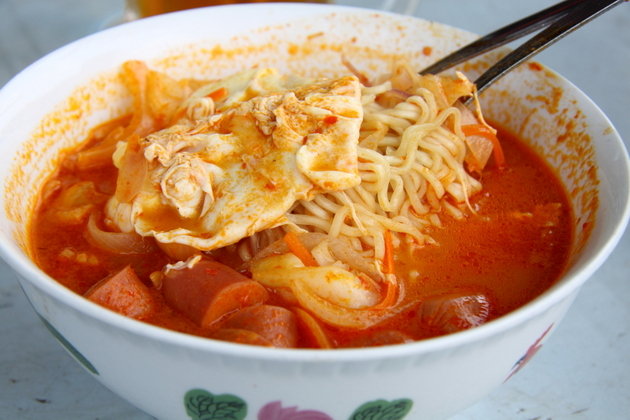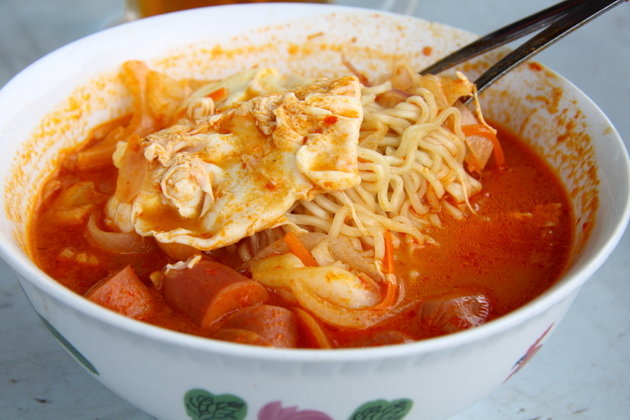 With the number of choices and reasonable prices, you will find many people visiting the place. Be prepared to wait for a table during lunch hour. Business hours are from 9am till 5pm (Monday till Friday) and from 9am till 3pm on Saturday. The place is closed on Sunday and public holidays.

There are plenty of parking spaces at the opposite open air car park area for a fee.

Ah Lai Kopitiam 15 Gat LebuhGereja (Church Street Ghaut) 10200 Penang Tel: 016-477 1332