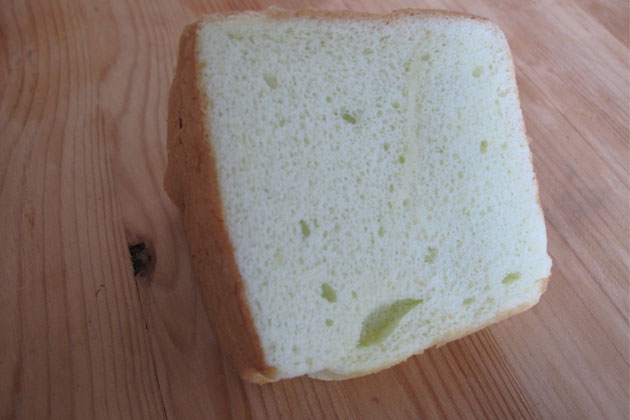 International Cake Day: Some of Singapore's Most Delicious Cakes.
By Thammika Songkaeo - Thursday, Jul 31, 2014
Did you know that July hosted International Cake Day? Every year on July 20, cake-lovers from around the world chow down on squares, triangles, and rectangles of soft, layered culinary glory. Of course, we could talk about all the delectable western delights in Singapore, but let's put those on hold for now and turn to the steamed, baked, and even raw knowledge vested in the local cakes found throughout the island-nation. After all, Singapore National Day is coming up, and these local delights might just be the way to celebrate! Read on to discover cakes even the most enthusiastic foodies might have missed! 
Dino Cake House and Cafe's Tapioca Cake and Sugar Roll:  You'll justify the calories with the workout you get from Dino's Tapioca Cake (Kueh Benga Ubi), which is so heavy that you'll feel like you're lifting weights holding it. The golden hue of this magical triangle will shut your eyes away from all other sights. At $1, it comes with the gentle crunch of its brown crust, combined with the gooey-ness of the rich coconut-filled interior. The Sugar Roll surprisingly comes with a "no-sugar" version (I guess a "No-Sugar Roll"), but get the original sugar roll ($0.80), since it isn't overwhelmingly sweet anyway.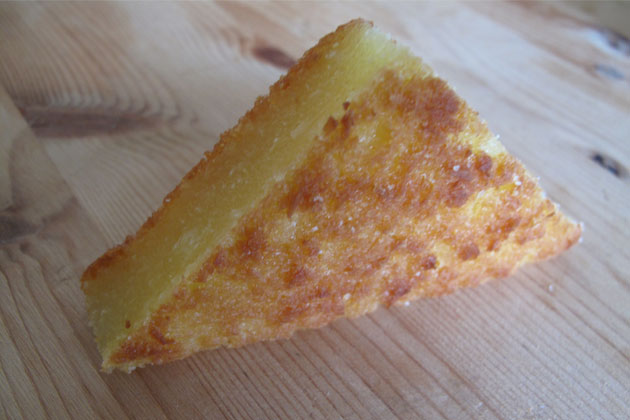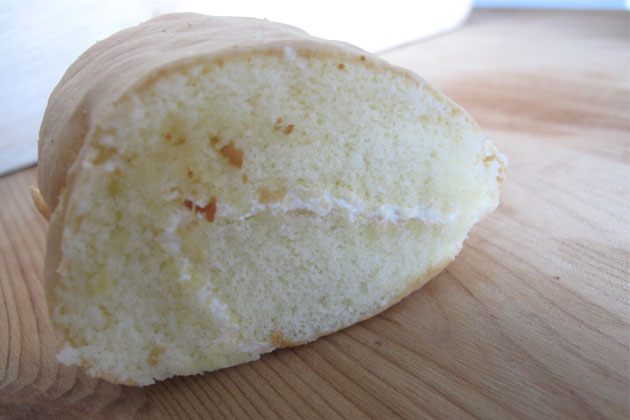 257 Upper Thompson Road, Daily 9 a.m. – 9 p.m. 
Moghul Sweet Shop's Milk Cake:  A no-bake cake, just a shameless chunk of sugar, sweetened milk, and ghee or butter, this cake is a fuss-free dessert efficient for a sugar high and rush. Moghul doesn't make the milkiest of milk cakes, and this one was a bit dry, but at $1, and with the eye-boggling selection in the rest of the shop, look no further for your fix of Indian sweets. Moghul's is also conveniently located in Little India Arcade, for those of you looking to grab something sweet after a spicy meal. 
48 Serangoon Road, Daily 11 a.m. – 11 p.m. 
Bengawan Solo's Pandan Chiffon: You can find pandan chiffon in many bakeries, but Bengawan Solo's ($1.20) pushes standards with their intense pandan infusion and sponginess. It's not so soft that it breaks down and loses the sponge factor, and it possesses the moisture that many other bakeries miss. 
Various outlets, various hours. http://www.bengawansolo.com.sg/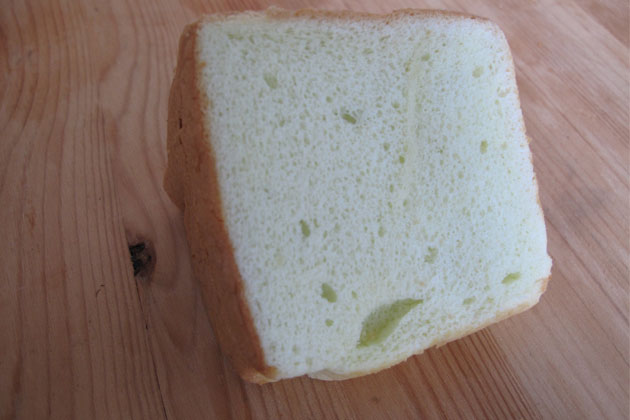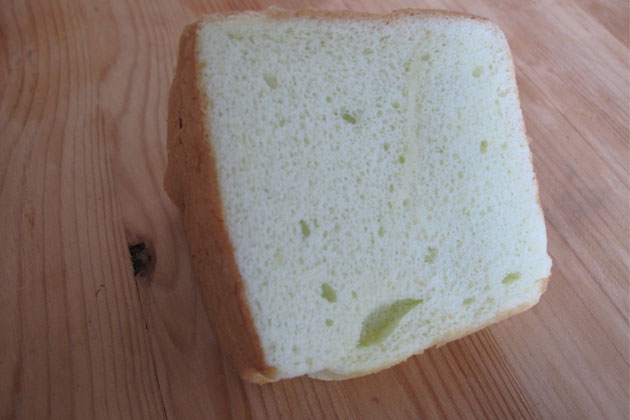 Tiong Bahru Galicier Pastry's Kuey Ambon:  Yet another spongy cake, this kuey, at $1.20 per (thick) slice, exhibits a beautiful and rare "honeycomb" look – the effect of the yeast's infiltration into the tapioca flour. Sure, it's Indonesian in origin, and Singapore culture has some archipelago DNA, so, savour it because you won't be eating honeycomb cakes all that often!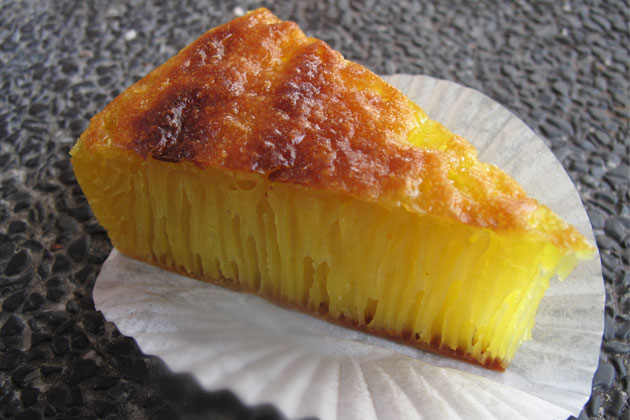 55 Tiong Bahru Road, Tuesday – Sunday, 9 a.m. – 9 p.m. 
HariAnn Delights' Getuk Ubi:  This is the mother of healthy kueh – if you don't eat the top-layer coconut, which has been meticulously cooked with orange sugar, that is. The health factor is so visible that you actually see the tapioca roots protruding from the squares (two for $2). The sweet coconut layer balances very well with the natural, steamed and mashed tapioca underneath. And yes, it's not really a "cake", but you would think it was one because of the shape and colour!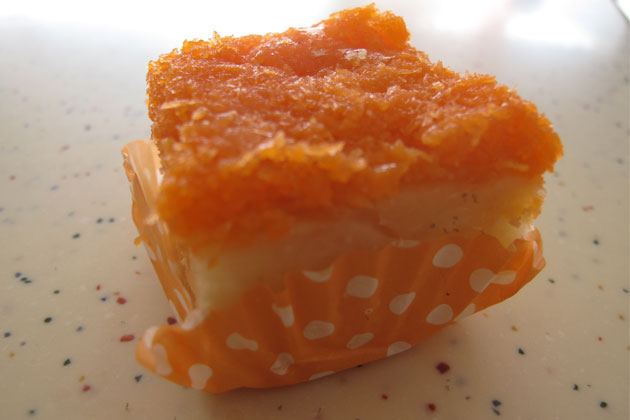 30 Seng Poh Road, #02-25, Tiong Bahru Market, Tuesdays to Sundays, 6 a.m. – 2 p.m. 
Peramakan Deli's Sugee Cake: With the most expensive is how we end, my friends. The hunk of semolina cake does get a bit unnaturally crumbly here, but the cracks do hint at the classic, expected density of this Eurasian favourite. PeraMakan could make the cake moister, but I guess it makes up with the decorative almond sprinkles on top.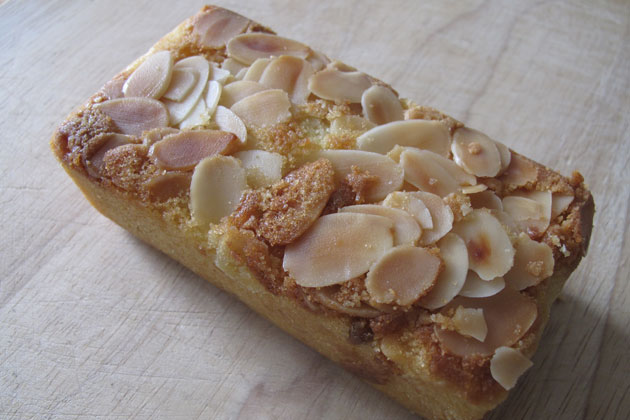 209 East Coast Road, Tuesdays to Sundays, 10 a.m. – 8 p.m.