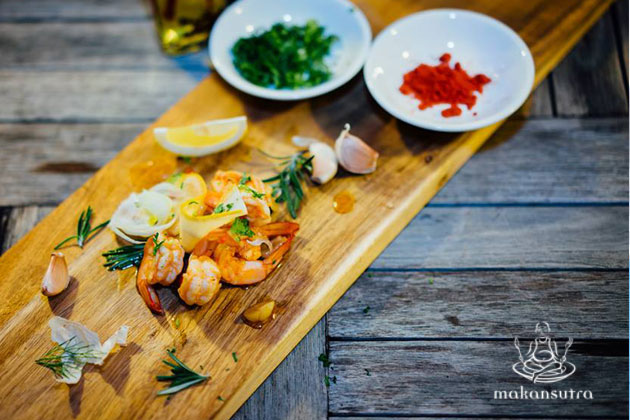 International Hawker Centres in Singapore
By Victoria Lim - Friday, Aug 14, 2015
Al-fresco dining area, with ceiling fans swishing above your head to keep you cool from the sweltering weather, and with a mug of cold beer by your side, you are ready to dig into your plate of piping hot, appetising Paella, Koshari rice or Chalupas. But before you can dig in, a grimy hand taps on your back and asked for the bill, $4.20 for a serving of paella. And you are suddenly brought back down hawker centre reality.
This is the latest version of Singapore hawker centres, V3.0. Having transformed over 50 years, we have seen the rise and fall (as more people are patronising cafes and celebrity restaurants) of hawker centers. And with this evolving trend, we will soon see way more international fare – especially in areas where foreigners thrive and live – and very budget friendly prices. We now see more stalls selling cuisines from all over the world, such as Vietnamese, Japanese, American and Italian.
Here are five international hawker stalls that have captured our eyes.
COSTA RICAN
We have to thank the man that managed to capture the heart of Cindy Castro Vega, the brains (and looks) behind the much raved about Costa Rican hawker stall in Amoy Street Food Centre, Mamacitas. Without his charms, we wouldn't be able to sample the Kruncy Chalupas ($6.90), a mixed salad of cabbage, lettuce, salsa and meat (choose between beef or chicken) served in a crispy tortilla bowl, topped with avocado, chilli and zesty lemon mayonnaise. The Costa Rican cuisine is heavily influenced by the Spanish conquest, so expect Spanish flavours from their menu. Such as the arroz con mariscos ($6.80), rice fried with their in-house Mamacitas tomato sauce, prawns, crabstick, mussels and a sunny side-up egg.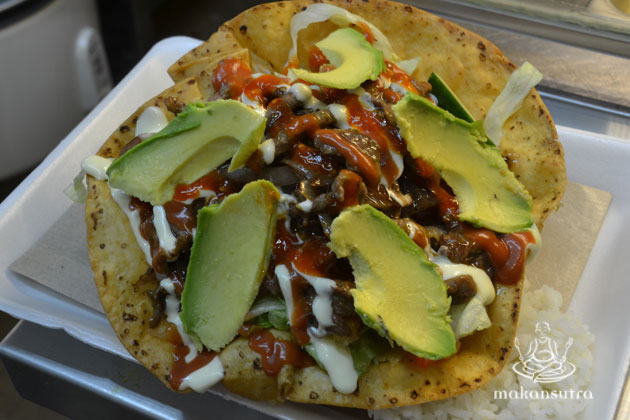 WHERE TO EAT:
MAMACITAS
7 Maxwell Road  #01-50 Amoy Street Food Centre Singapore 069111
Operating Hours:  10 am to 7.30 pm (Closed on weekends and public holidays)
EGYPTIAN 
A diet made up of mostly bread, onions and the occasion meat. Think: an appetite made up of kebabs, falafel and kofta (meatballs). At MJ Egyptian cuisine, expect traditional food with a slight twist to it, such as a chicken kebab ($4) with an addition of cheese sauce ($0.50) or the beef kebab with fries ($5) on the side. For those with traditional taste buds, get the Egypti lamb kofra ($6), hand-minced lamb meatballs served with rice.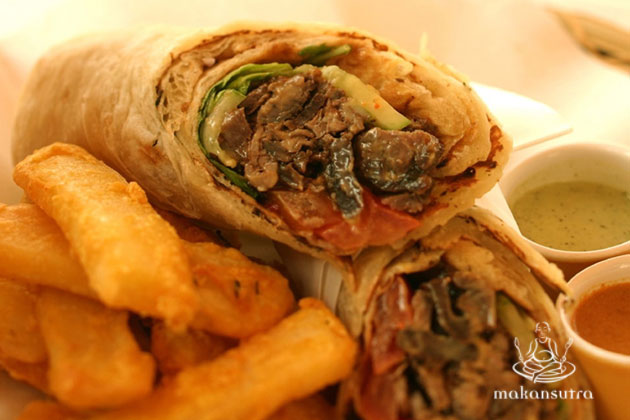 WHERE TO EAT:
MJ EGYPTIAN CUISINE
7 Maxwell Road  #02-87 Amoy Street Food Centre Singapore 069111
Operating Hours:  10 am to 7.30 pm (Closed on weekends and public holidays)
MEDITERRANEAN 
On the shores of the Mediterranean Sea, countries such as Italy, Spain, France, Morocco and Greece have added in their flavours and culture to produce the colourful, vibrant mix that is Mediterranean cuisine. Main ingredients of the cuisine include olive oil, legumes and fish. They are rich in taste and contain a lot of health benefits; it's no question why Pita Pocketz is doing well in Singapore. Go for the Koshari rice ($7), a mix of macaroni, lentils and rice, drizzled with the traditional tomato-vinegar sauce and topped with crispy fried shallots. Or the scrumptious eggplant pita (soft, slightly leavened flatbread baked from wheat flour, $7) for its generous portions.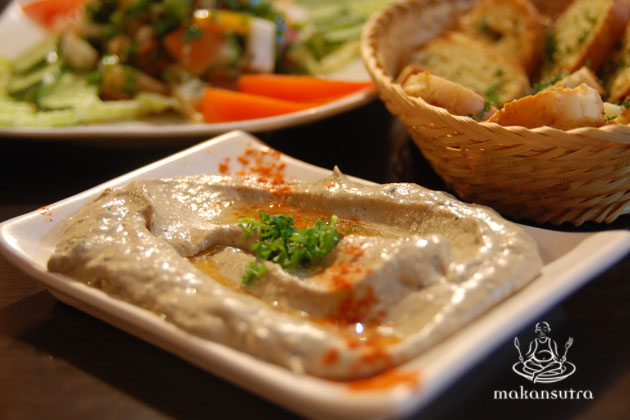 WHERE TO EAT:
PITA POCKETZ
7 Maxwell Road #02-99 Amoy Street Food Centre Singapore 069111
Operating Hours: 10.30 am to 3.30 pm (Mondays to Friday) 11 am to 2 pm (Saturday)
SPANISH 
Spanish cuisine is heavily influenced by conquerors of the past, hardship from the people and culture that goes way back for a thousand year.
At Bukit Timah Market & Food Centre, among stalls such as the Hokkien noodle shop and bak chor mee (minced meat noodles) stall resides a three-month-old Spanish-inspired hawker stall, Mi Casa (Spanish for my house). Chef-owner Micah Jarrod Lim, serves up drool worthy dishes at very affordable prices, such as a serving of paella for $4.20, prawns in garlic and sprinkled with chilli oil for $6.80 and garlic roasted chicken for $6.20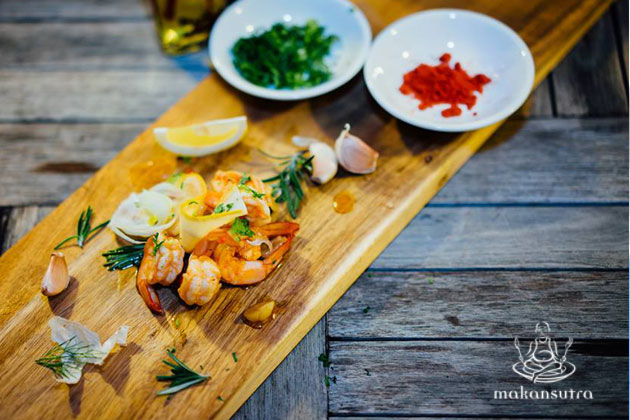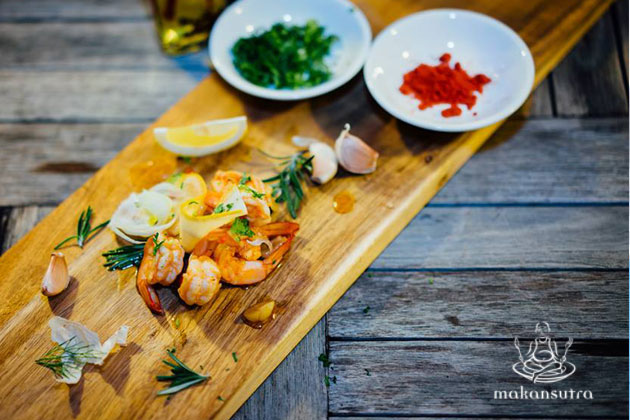 WHERE TO EAT:
MI CASA
51 Upper Bukit Timah Road #02-199 Bukit Timah Market & Food Centre Singapore 588172
Operating Hours: 11 am to 2 pm, 6 pm to 8.30 pm (Closed on Monday)
VIETNAMESE 
The number to note in the Vietnamese cuisine is five. Because there are five fundamental taste senses (spicy, sour, bitter, salty and sweet) that corresponds with five organs (gall bladder, small intestine, large intestine, stomach and urinary bladder) and contains five main colours (white, green, yellow, red and black) in the cuisine. To get a well-rounded Vietnamese food experience, one must go for the bun thit nuong (vermicelli with grilled pork, cucumber, pickled carrots, chilli mint leaf and toasted peanuts, $4.50). Once done with the refreshing appetiser, dig in to the pho bo (beef rice noodles, $4.50).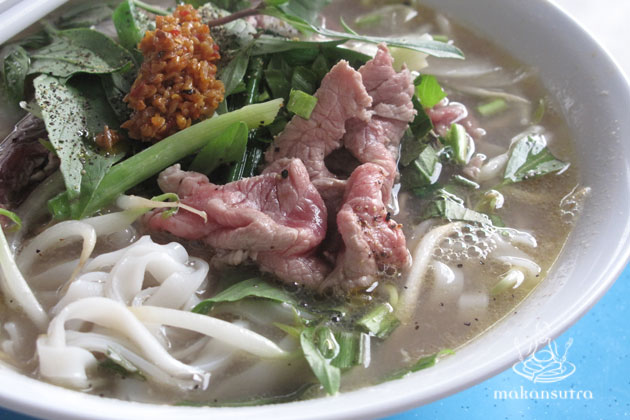 WHERE TO EAT:
AUTHENTIC VIETNAMESE CUISINE
20 Ghim Moh Road #01-32 Ghim Moh Market Singapore 270020
Operating Hours: 8 am to 8 pm (Daily)