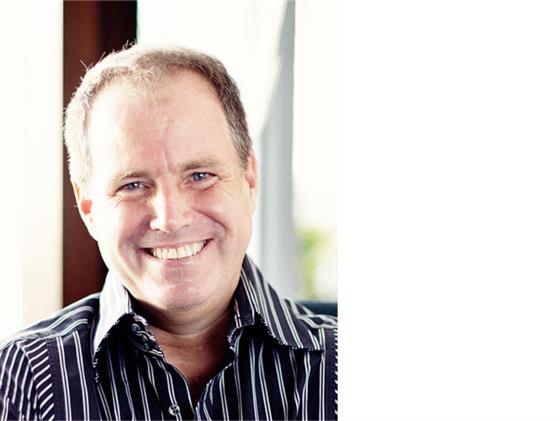 Interview With The Founder Of Michelangelo's
By Tris Marlis - Thursday, Jan 10, 2013
In the early 90s, Singapore's fine dining scene was limited and found only at restaurants in five star hotels, until the currency crisis in 1997 forced many hotels to shut down their high end restaurants. The nation started seeing smaller operations like Les Amis, Da Paolo and the Emmanuel Stroobant Group popping up in the city offering the same high end hotel dining experience.
Michael Hadley is a western restaurateur who founded Michaelangelo's, one of the most successful Italian restaurants in Singapore then. But things went south somewhat when his main partner and chef, decided to go his own way after more than 10 years. For a man who does not lord over a kitchen, the heavy duty of maintaining the reputation of Singapore's earliest and most famous Italian eatery, now rests on him.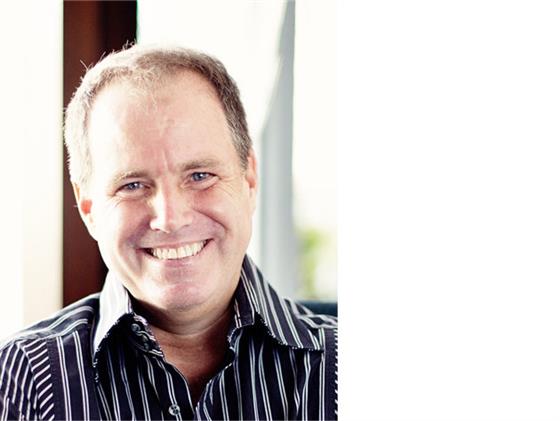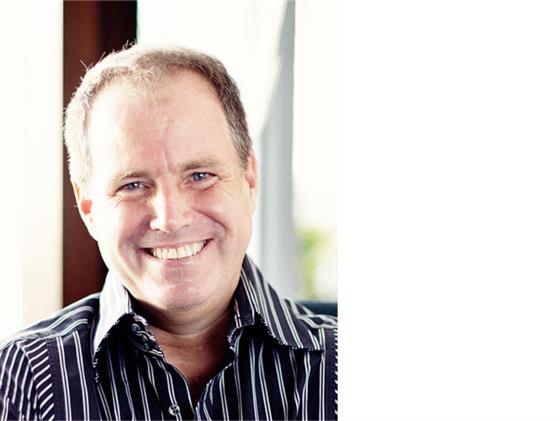 "I've been doing this for 17 years. I have owned eight restaurants and a jazz bar over the years. I know exactly how it works. Nobody in town is doing it any more efficiently than we are," were the confident words from a man who has seen the good and evil of food industry.
How has the dining scene in Singapore changed in the past two decades? Everything's changed. I am not sure what hasn't changed. When we opened in 1995, there were eight other Italian restaurants and now there are 170. Instead of one Chip Bee Gardens as a dining enclave, you now have twenty of them. Honestly, because this (Michaelangelo's) worked, and we were successful here, or this street would have been nothing. Da Paolo would have never come. Petit Salut didn't come until we were successful. In fact, it's better, because now we have synergy.
Are you intimidated by the number? Do you see these restaurants as hard competition? It isn't even competition, there is so much selection. Even if this is your favourite restaurant and you come once a month, there were so many others that you might want to try. Any night of the week, we compete against our guests' expectations against their last experience here. They are focused. They are the people we have to impress. If we think about other than our guests' expectation, then we are taking the eyes off the ball.
How do you manage to maintain the quality of service and food at the restaurant now that your partner has left? After Angelo's departure, I continued the business. The staffs were loyal to me; they were loyal to the company. They remained loyal to what they have built as well. My executive chef has been here for 16 years. You've just got to find good staff.
Have you thought about taking his name (Angelo) out of the restaurant's name? No, his name is not there, my name is not there. The restaurant has the name. You've got 13 years of goodwill of building up a name, why would I change it?
How much influence you have on the menu? Not really. We do food tasting every quarter, but it's not like if I like it, it has to be on the menu. We all have to like it, and we make decisions from there. I have to believe in my staffs on the floor, they need to be completely in touch with the guests. They know what is best suited for the clientele. I am not really here; I don't know what is best suited for the clientele. I need to rely on them.
So you are not usually in the restaurant? Not on a daily basis. If you find me here, I am gonna be dining as a guest. If I am dining as a guest, I'll pay for my meal.
Why is that? I can dine anywhere, why should I get it for free here? The second most important thing is to set right example for everyone. If I pay, I reserved the right to complain. I can complain as an owner, but it just won't carry as much weight. At the same time, I get to say good things too.
Where do you see Michaelangelo's going in the future? The number of restaurants relative to the population has gotten to a point, it is now illogical… Is Italian food more popular? Yes, it is. Is there any huge differentiation between them? No. The quality of food in Singapore has risen to a point it's hard to get any better. 2013 is going to be a defining year; there are some major influences out there. I don't think it's going to be good… I hope I am wrong.
What makes you think 2013 is the defining year? Can you explain more? Singapore is in the midst of a recession regardless of what the papers say. People are much more price sensitive today than they were two years ago or even one year ago. The banking sector is poised for an implosion and they are the single largest driving force in the entertaining dollar in Singapore. If the bankers and brokers have no business to support then there is no one to take out to dinner or the pub/bar. The clients surely will no longer pay the prices for dining out personally when it comes time for them to dine out on their own!!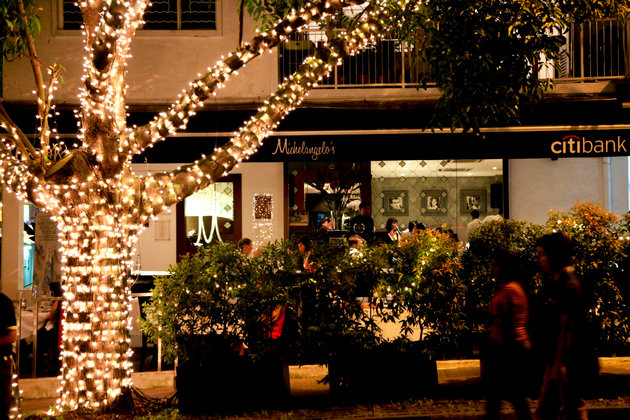 Michelangelo's Blk 44 Jalan Merah Saga #01-60 Chip Bee Gardens Tel: (65) 6475 9069
Business Hours Lunch: 12.00pm to 2.30pm everyday Dinner: 6.00pm to 10.30pm everyday (Closed on Mondays)
Michael Hadley also owns a Vegetarian Mediterranean restaurant, Original Sin, located right next to Michaelangelo's.
Original Sin Blk 43 Jalan Merah Saga #01-62 Chip Bee Gardens Tel : (65) 6475 5605
Business Hours Lunch: 11:30am- 2:30pm everyday Dinner: 6:00pm- 10:30pm everyday