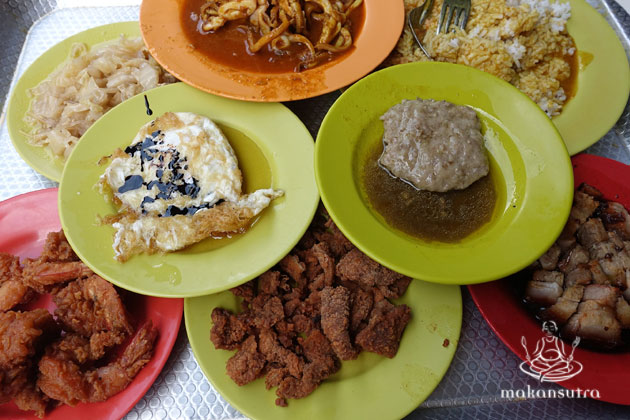 Is Our Hainanese Curry Rice vanishing…
By KF Seetoh - Monday, Aug 24, 2015
It would not be a strange assumption if we thought Hainanese Curry Rice was an adaptation of what the Indians cooked in Singapore. Wrong. Our research of the SG50 Deliciously Singaporean project into the born, bred and evolved local dishes showed something else.. it has British and Japanese roots. Think British India history and how they cloned a version of their curries there and shared it with their Hainanese house helpers back in the day. The Japanese enjoyed it and the Curry Katsudon started making an appearance just about during and post-World War 2 period. It is also no surprise the Chicken Tikka Masala, a type of chicken curry eaten with rice, has become a national dish of sorts in England.
The first known Hainanese hawker to offer this dish was Mr Lee Shi Su at the defunct Clyde Terrace Market at Beach Road in the late 40s, where the Gateway Building now stands. You can tell that this curry rice has no true Indian roots as you'll find pork chops, sardines, fried eggs, prawn fritters, meat cakes, even Nonya style assam fish etc.. being offered at these Curry Rice stalls.
The unique local version is our Curry Kahto Jian or Scissor Cut Curry Rice and it was created out of sheer desperation and practicality. When the line forms, they had to pick the dishes, slice and cut them up and place them over the rice and top it with curry. They handled the first three steps in one go- pick it up with a tong and snip them with a scissors, and let it drop over the rice. Slather the curry duo over and it's served.
Over the decades we gradually saw a decline of such hawkers as this comforting meal is not a three beat samba dish. It is fairly complex and folks that enjoy this are very fastidious and particular about it. I note two such worthy hawkers (one, a Gen Y banking graduate) today still protecting this legacy of ours.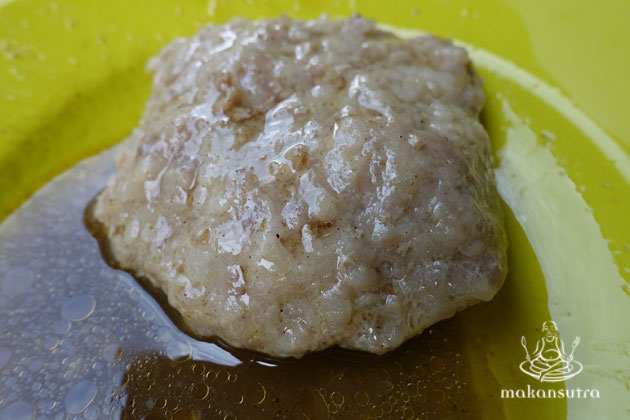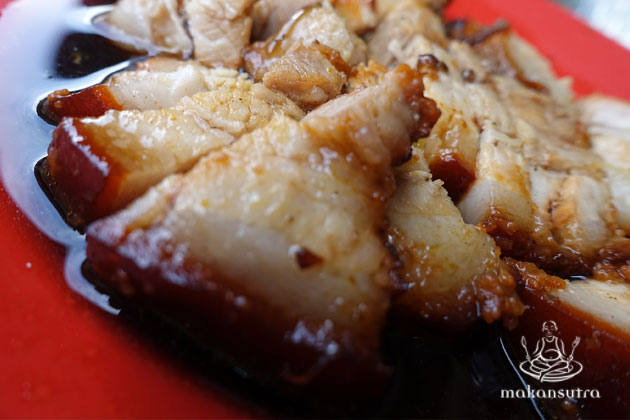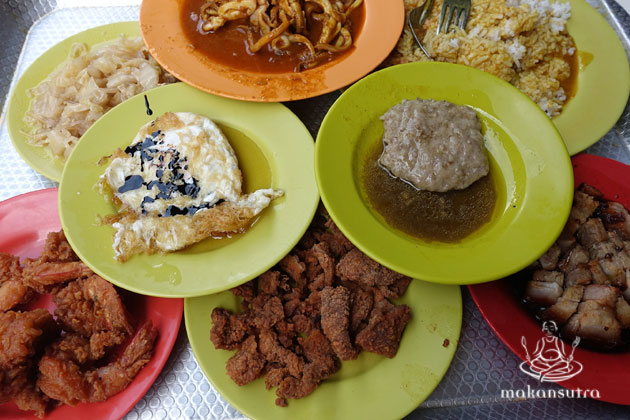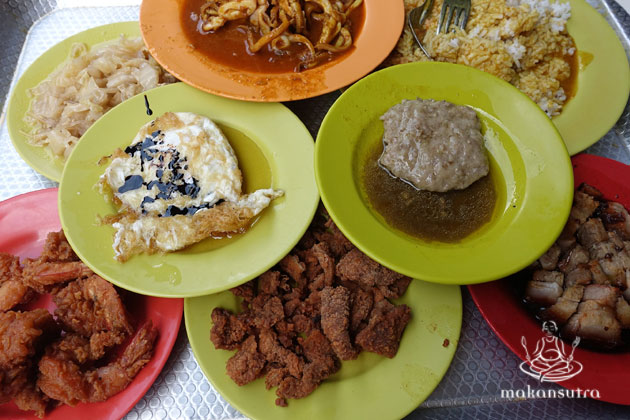 No Name Curry Rice, Blk 40 Beo Crescent, Ho Ping Hng Coffeeshop, 7am-3pm, close on Wednesday.
This is arguably the gold standard in Hainanese Curry Rice here today. This, almost 30 year old stall has a dedicated pool of regulars that will line up from across the coffeeshop, often 30 people thick, waiting to tear into familiar pleasures. They are very bold with flavours- spicy when it need be and salty if it calls for so. The couple, Hanianese Mr Pang Teow Chin and his wife Mdm Mo Zhuang, work like clockwork, cooking and dishing out your dishes in quick smooth moves. She look at my eyes and said "ro wan" when I momentarily forgot the name as I was staring at it and overwhelmed by the almost twenty items on offer that day. Their savoury pork chops was just thin enough for you to enjoy the crunchy batter and their curry sotong (squid) was perfectly salty for it to be enjoyed over their starchy curried rice (with two types of curries). I love their battered prawns and the lor bak (soy stewed pork slices). If you don't mind the queue, the meal is very rewarding.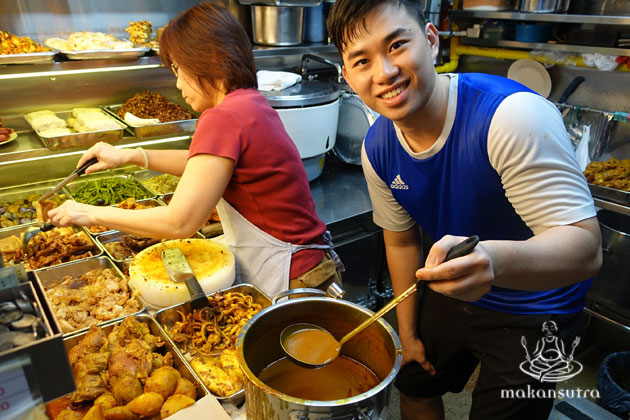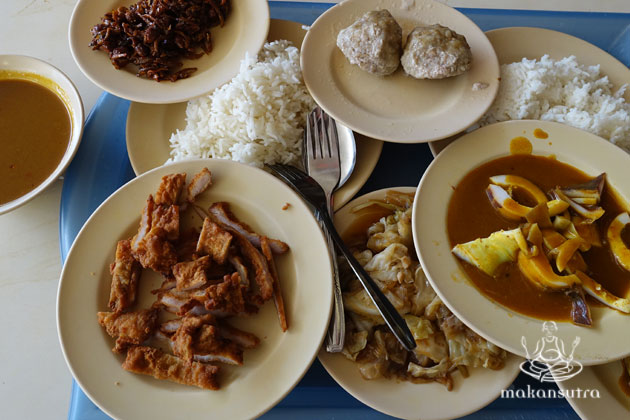 Hong Seng Curry Rice, Blk 85 Redhill Lane (food centre), 01-74. 10.30am-10pm. Closed on Thursday.
It was started by his grandmother and now banking and finance graduate and Gen Y hawker Lim Jia Han has taken over the reins here with the help of his parents at this stall started by his grandmother. He has never felt the twitch to be in an office so this was up his alley. He has standardised operation and cut down the types of curries to just one robust version for the meat and seafood dishes. The spice and salt meter here says- slightly gentler and appealing to a newer generation looking to find love with this meal. All this meats and seafood comes fresh and the curry mackerel was firm and juicy. I love their peanut ikan bilis (anchovies), which they sell separately in boxes too. It was sweet and spicy and had all the attendant bite feel, crisp and crunchiness to it. The stall is well lit and all the 22 dishes stare at you openly beckoning you to take them on.