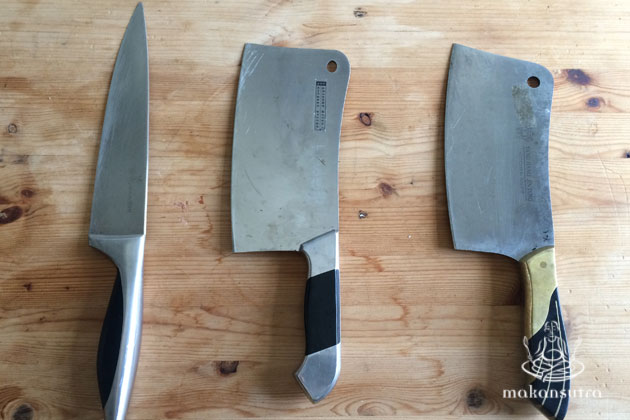 Is this the last knife sharpener in Singapore?
By Victoria Lim - Thursday, Mar 10, 2016
Tucked away in the corner of People's Park Complex Food Centre is where this gem can be found. You will be able to hear the piercing and screeching sounds of a blade against a stone grinder and get a whiff of a burnt odour. You know you are in the correct place. Many hawkers send their chai (Chinese cleavers) to her for sharpening works.
Owner Madam Lee Hwee Chin picked up the trade from her late father at a tender age of 23, to support the family. At 69 today, she has not looked back since and is still grinding away for her customers every day. Her husband co-owns the other side of the store, manning a key duplication service.
We sat down and she shared with us the life lessons and stories she has gleaned in the 46 years doing just that, sharpening knives.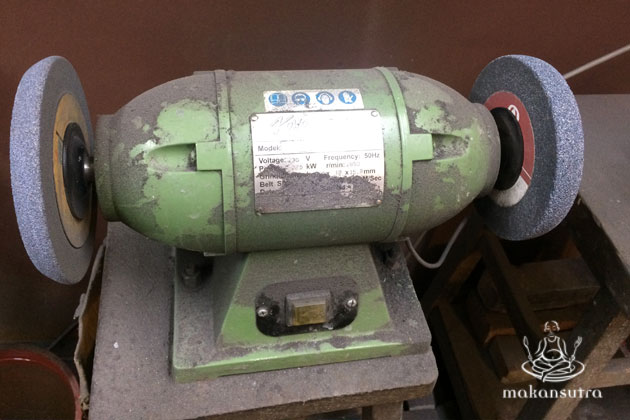 1/ You need to listen and adapt
Swift and familiar hand movements can be seen when Madam Lee polished the blades. "All these comes with years of practice and as well as being open to suggestions," says Madam Lee. She added on that if it wasn't for the suggestions of others, she wouldn't be able to continue for this long.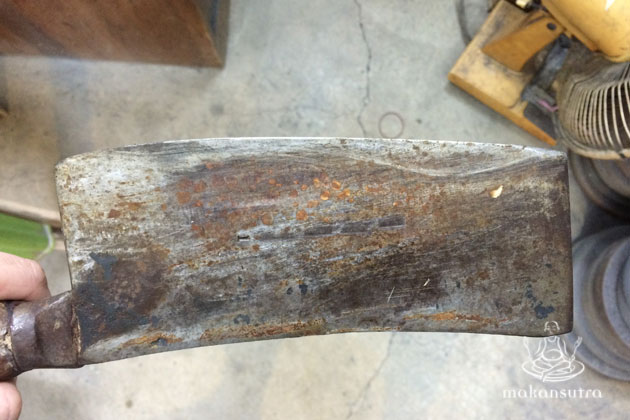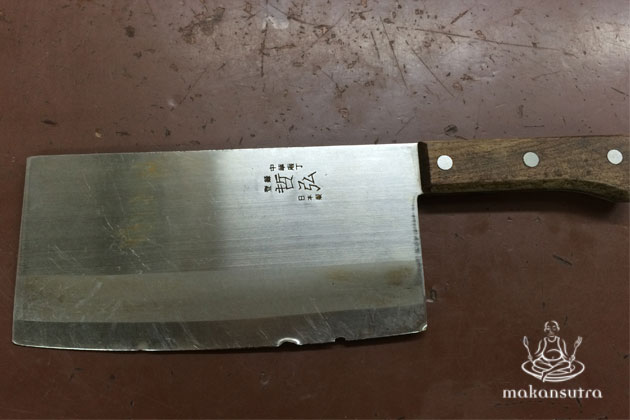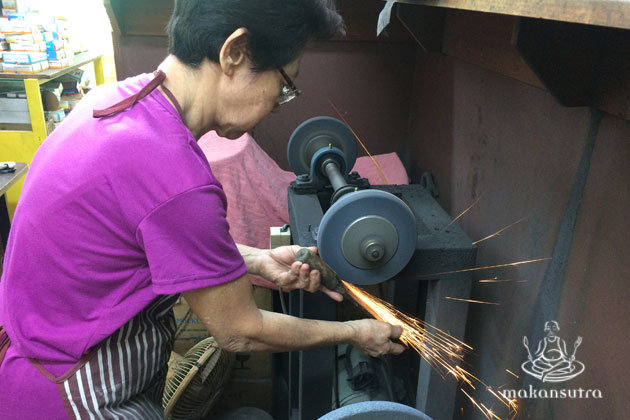 2/ It does not pay to be thrifty
"I have customers who come in with their rusty $10 knives or knives that are toothed beyond help, yet they want me to help sharpen and polish it for them," says Madam Lee. The average cost for knife sharpening is $8, and the waiting time is four hours. "Even the super-rich people too – they bring in their gardening shears; only the wealthy have gardens, the rest of us have four walls (HDB)" Madam Lee laughs.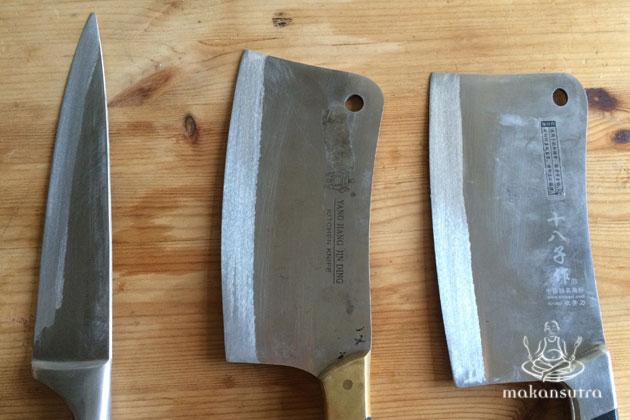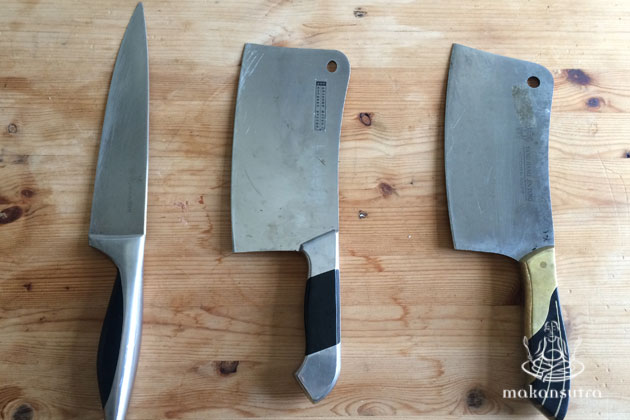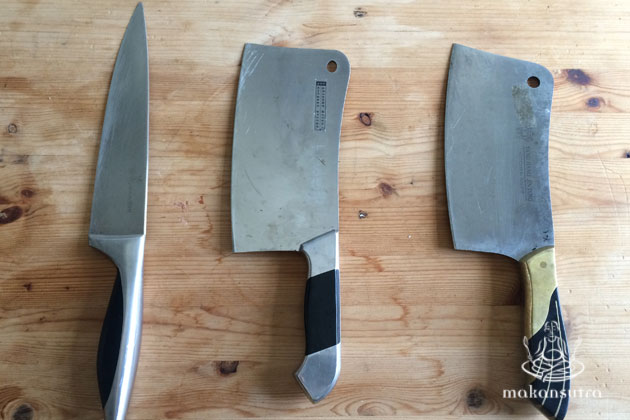 3/Nothing is too unusual
Madam Lee has sharpened all sorts of knives and blades. She has seen the normal cleavers, tailor scissors, kitchen knives to the unusual officer sword, cleavers made specifically for the chopping of halal mutton, factory-size blades used for chopping garlic and a taxidermist's knife. "I can sharpen anything, as long as I earn money," says Madam Lee.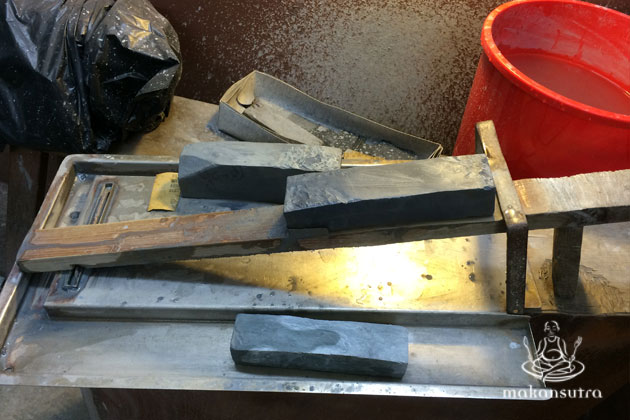 So, before you rush off to see her with a set of rusty and blunt knives, think if it's better to replace or sharpen them.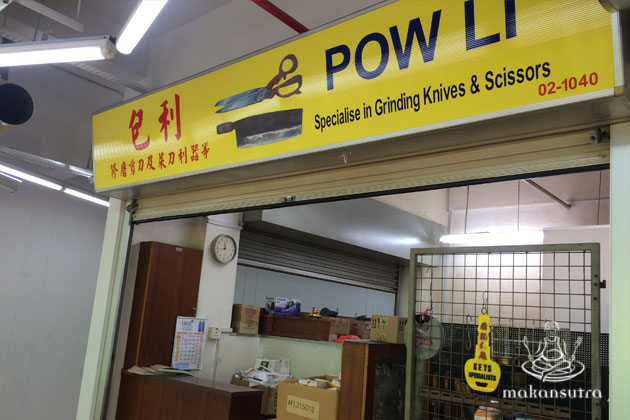 Pow Li
People's Park Complex Food Centre, 32 New Market Road, #02-1040
11am-6pm, close on Sunday