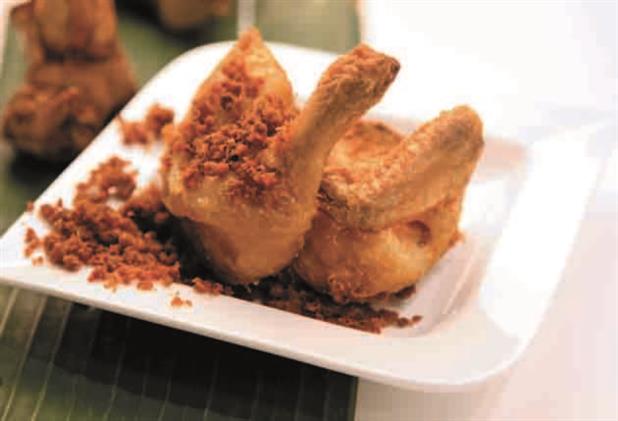 It is Halal Buffet Time
By Gregory Leow - Monday, Aug 06, 2012
The Ramadan fasting month is in full swing yet again and for Muslims, that means contemplation and restraint in the form of no eating and drinking from dawn until dusk.
Even though Iftar (a meal you break fast with) is meant to be a light meal with no excessive consumption, it doesn't stop halal restaurants jumping onto the bandwagon with all kinds of Iftar specials and promotions to reel in the Muslim makan dollar. And what better way to entice them than with a buffet where you can pick and choose from a variety of foods?
With so many halal buffet promotions around, there's something for everyone, Muslim and non-Muslim.
We hunt down some of the more interesting halal-certified buffets for a meaningful Iftar dining.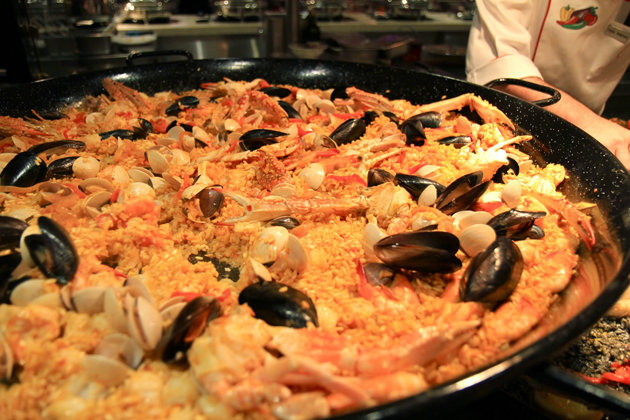 If you're looking for something Spanish, the ever-popular Carousel at Royal Plaza Scotts (25 Scotts Road) will be taking a slightly different direction from its usual halal western and continental fare with "A Taste of Spain."
Featuring guest chef Esmeraldo Oteruedo, the promotion was a popular hit last year so he is back focusing on staples with a Moorish (Southern Spainish) influence.
Some of their special dishes will include paella Morisca (Moorish seafood paella), Lubina Charmula (chermoula seabass) and Vieras Mozarabes (sea scallops with saffron sauce).
$78++ from 6.30pm to 10.30pm daily until 18 August 2012.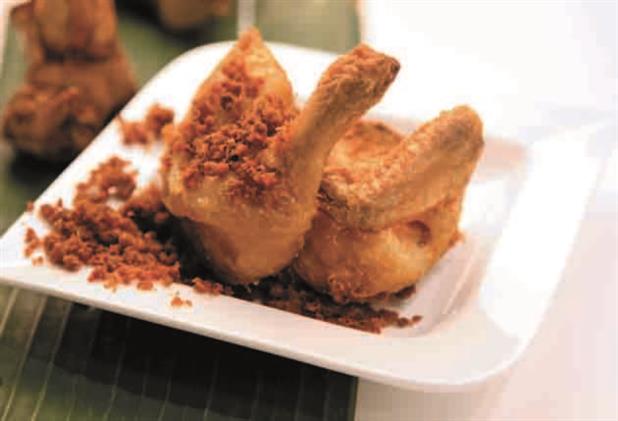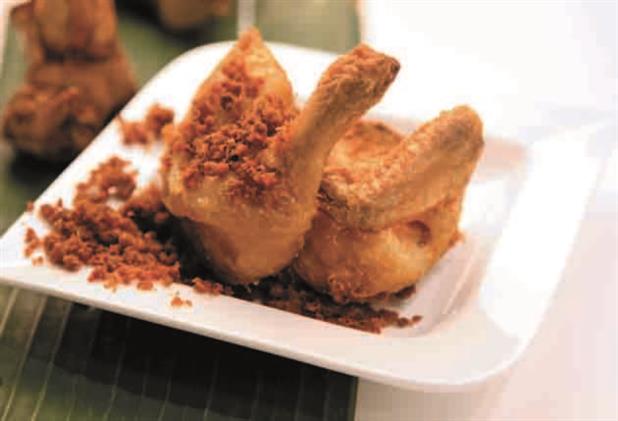 For pretty authentic Indonesian fare, Garuda Padang's Orchard Central branch (#07-07/08) will be offering a 1-for-1 eat-all-you-can lunch and dinner ala carte buffet promotion that will include all of their signature dishes like Rendang Daging Sapi (beef rendang), Gulai Kikil (beef tendon in curry) and Ayam Goreng Bumbu (fried chicken with blue ginger floss).
$30++ 11.30am to 3pm, 6pm to 10pm. Mondays to Thursdays until the end of September.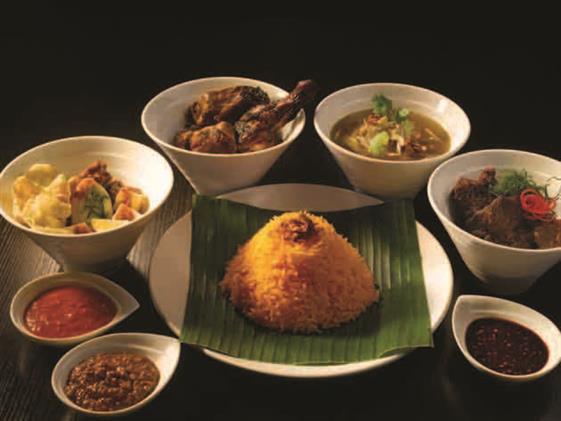 If you're looking for somewhere new to go to, Bay Hotel's Rumah Rasa restaurant (50 Telok Blangah Road) is just over a year old and they are offering a three-for-two dinner buffet promotion. It features a spread of almost 30 Indonesian dishes that range from Percil Sayuran (gado gado with kangkong and peanut sauce) and Krabu Ulam (raw vegetables tossed with sauteed coconut) to Bami-ah (mutton stew with tomatoes, spices and lady's fingers) and Lemak Ayam Cili Padi (chicken marinated in fresh chillies and spices).
$39++ from 6.30pm to 10.30pm until 18 August 2012.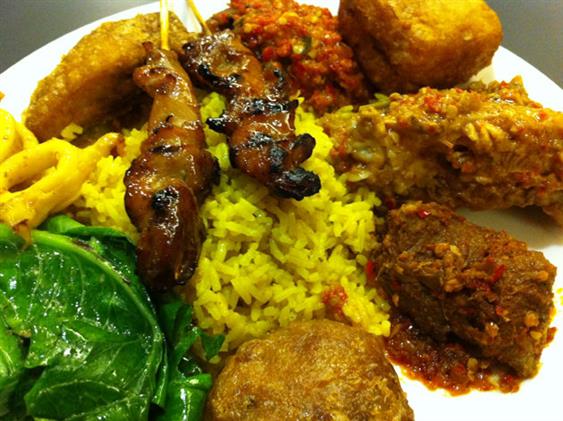 Perhaps you'd like somewhere cheap, good and in air-con as well, Indonesian restaurant Warung Lele (#01-16/19, AXA Tower, 8 Shenton Way) is offering a value-for-money Buka Puasa buffet. Though only offering a modest 12 to 15 dishes, the buffet does not skimp on quality. Crowd favourites here include their chicken sate (satay) and their cumi bakar (barbecued squid)
$15++ from break fast to 9.30pm until 17 August 2012.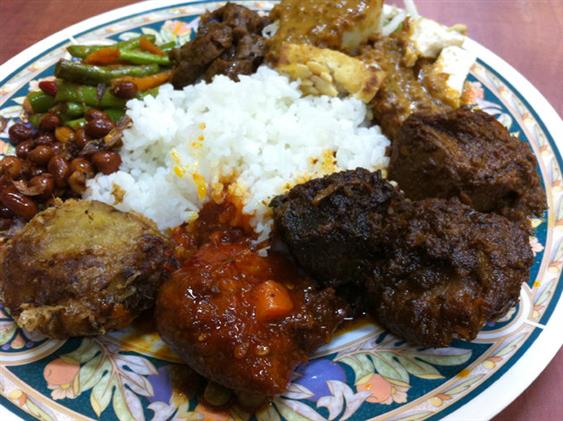 Nothing beats some good old-fashioned nasi padang and the popular Sabar Menanti (48 Kandahar Street), one of the oldest nasi padang establishments in Kampong Glam, is offering a Ramadan Buffet that is pretty good for the price. Offering some 12 to 15 dishes with free flow of drinks like tea and bandung, the dishes range from sup ayam and ikan assam pedas to gado gado and beef rendang.
$12, 6.30pm to 8pm until 17 August 2012.