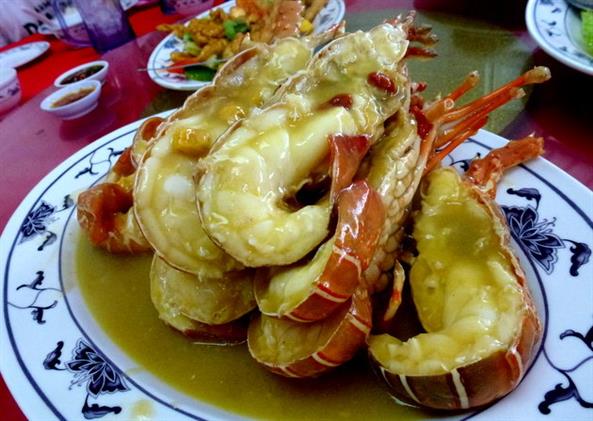 Jade Garden Seafood Corner: Pengerang Seafood Feast in Johor
By Stefanie Chao - Monday, Jun 17, 2013
A road trip up to the south-east tip of Johor, Pengerang proved to be an eye-opener for urban dwellers like me. A place which held much childhood memories for my relatives and little anecdotes was exchanged much to my surprise. Who knew my genteel aunts spent their childhood days racing each other around the beach area? As they waxed lyrical about their fond memories in this quaint town which is also well-known for its lobsters, a particularly sumptuous meal awaits.
There are quite a few seafood establishments around Pengerang, dotted along Si Wan Dao (四弯岛) which literally means the Fourth-Cove Island, otherwise known as the seaside town of Sungai Rengit. Jade Garden Seafood Corner appears to be one of the priciest seafood restaurants in the town but it will guarantee a better quality of seafood and overall cleanliness. It half the price of similar seafood joints in Singapore at this restaurant.
The live lobsters are at seasonal pricing and come in different sizes, large sized ones is priced at approximately RM 120/kg. We were recommended to have it done in the "Jade Special Lobster with Gravy" style. The incredibly sweet and succulent of the lobster came bathed in a fragrant gravy, savoury with a superior stock base and delicately flavoured with wolfberries. A finishing touch of butter added some gloss and a hint of richness which complemented the lobster well. A quick glance at neighbouring tables —where conversation had then ceased and people were devouring their lobsters with great relish, some had even ladled the gravy liberally over bowls of rice.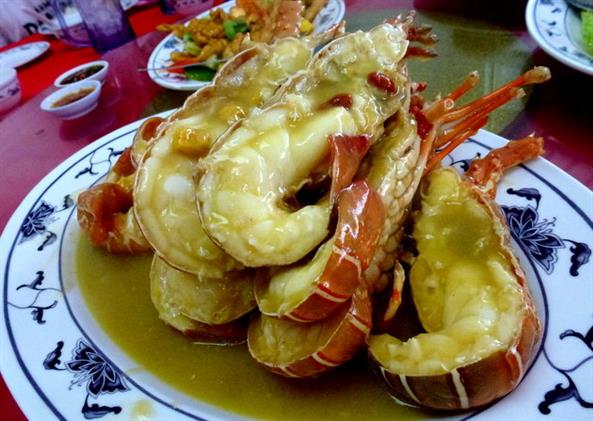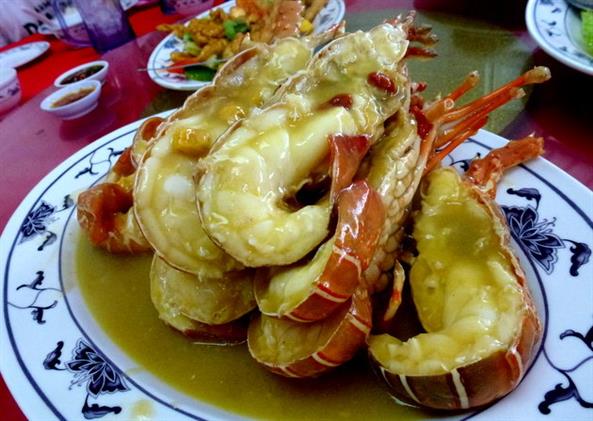 Next is the obligatory tofu dish, when it arrived, a second order had to be placed almost immediately and we kid you not. It came searing hot and remained crisp for quite a while, the home-made tofu was firm enough to be held by chopsticks, and gave way to reveal a silky smooth interior that was comforting. It reminded me that beauty in simplicity was sometimes the hardest to achieve—and Jade Garden's kitchen had certainly done so here.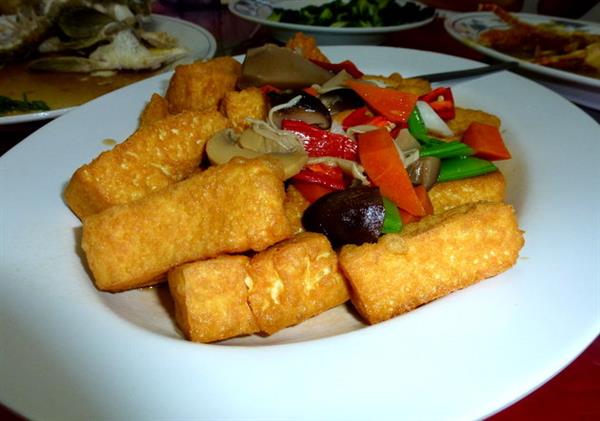 Another dish that proved to be deceptively impressive was the bean curd sheets (腐竹). The number of disappointments from factory-spun bean curd sheets is well…innumerable so to speak. The tough, chewy, sometimes rancid bean curd sheets (from recycled oil used to fry them) are a big turn off and normally dishes with these are avoided at all cost. But these folks have other ideas about it. I had never changed my mind about something so quickly—these knotted bean curd sheets were obviously not from a factory at all, it was clearly and gingerly hand made. It's crispy with a satisfying crunch and has a tender inside that was naturally sweet and fragrant. Coated with a tangy sweet and sour sauce as a meat substitute for the ubiquitous sweet and sour pork, this vegetarian version can calm carnivores in an emergency.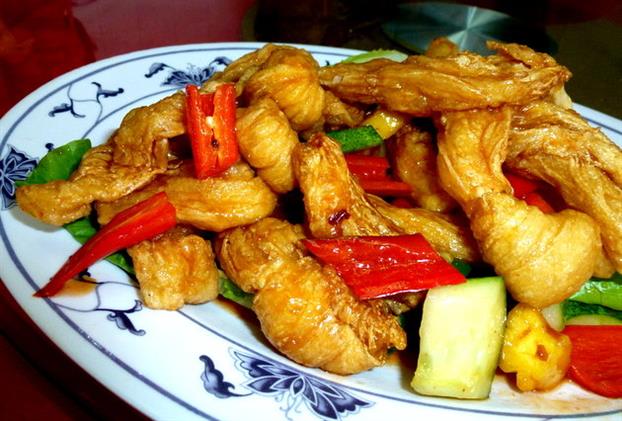 The boss, Mr B.K Len, who very gamely posed with a live lobster, shared his passion about serving only the finest to customers, and how food can only taste best if you prepare it with heart and soul. Well, perhaps that's what it all boils down to, along with some of the freshest produce you can find off the land and the coast, to satisfy customers time and again! A trip back here is certainly on the cards for city dwellers yearning for a change of scene and some succulent seafood in this laidback and small, yet charming seaside town.
Jade Garden Seafood Corner ( 翡翠园海鲜酒家) 54, Jalan Kerisi, Sungai Rengit, Pengerang, Johor Tel: 07-826 5460, 07-826 4460 Business Hours: 11:00am – 11:30pm