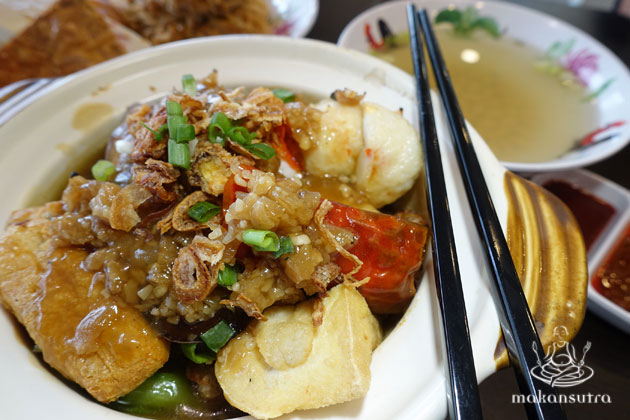 Jason Niang Dou Fu: Claypot Chye Po Yong Tau Foo
By KF Seetoh - Wednesday, Oct 14, 2015
When I was in New York recently to man and lead the Singapore Hawker Food pop-up container at Madison Square Park, a young Indian Singaporean student there gave me an earful about how using pork mince in the Yong Tau Foo pieces ( which was part of the menu I help created), was "not authentic". I took ten deep breathes (as any good yogi and psychologist would prescribe in such moments) and informed her that the old Hakka folks here told me it was so (I also read up Hakka food books which concurred). The oldies, the books and I, could be wrong. So I asked if her Hakka friends would disagree. "What's Hakka" was her reply.
Fast forward. Yes, food heritage will and must evolve; otherwise we will still be cooling off with coconut ice potong from Geylang and not mao san wang durian gelato or buah keluak caramel ice cream from Candlenut restaurant. Hawkers here have for a long while been using fish paste (which that student was used to, growing up in Singapore) as many are not agreeable with pork in general. Fish reaches across all race and creeds, no serious social or religious dietary concerns. It just makes commercial sense for the hawkers and moreover, fish paste has natural "glue" which sticks well to the tofu when it's stuffed in and over.
So, when I came across this claypot Chye Po Yong Tau Foo, I was totally intrigue. Jason Ng, whose family is been in the street makan business, extended to operating his own yong tau foo outlets instead of just supplying; "my customers are ok with it" he claims. He now has five food court outlets and this is his first foray into a café version, is going to make some waves, in my opinion.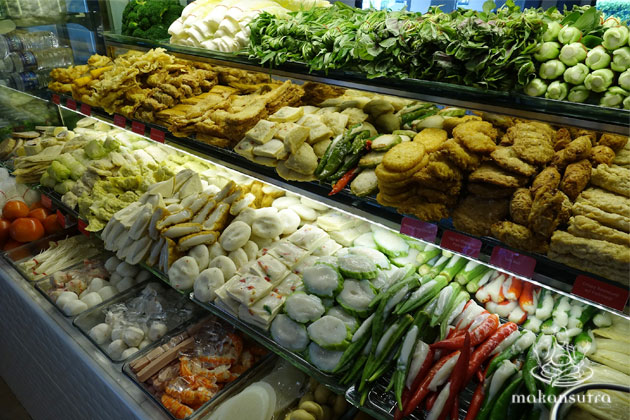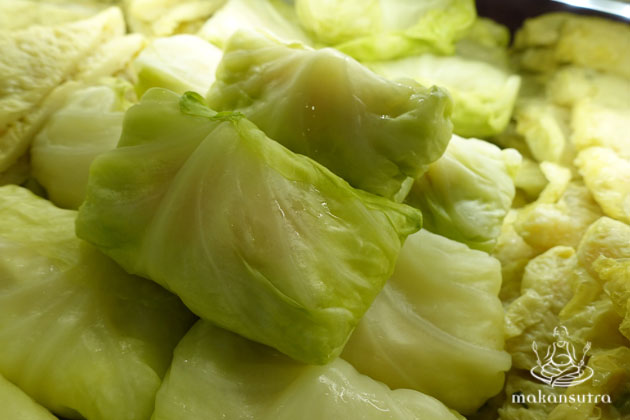 To begin with, there are 50 items to choose from, and it includes wonderful and strangely familiar stuff like cabbage parcels with crab sticks and whole chunk otah pieces. And also a fresh fried tempura style stuffed eggplant.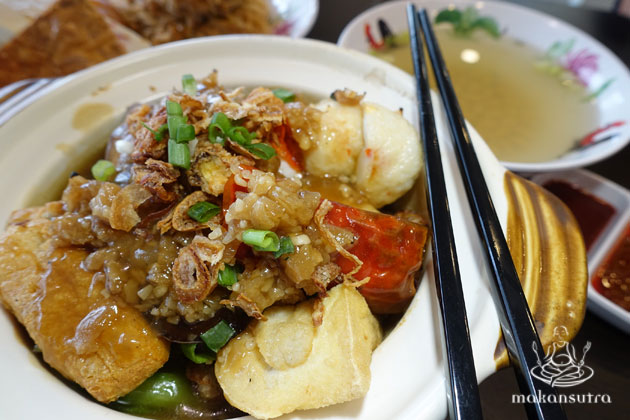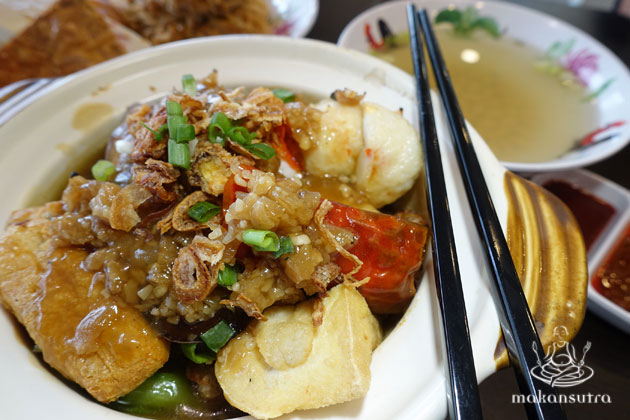 The Chye Po sauce version, was the first I had to tear into. You pick your items and some are re-fried for texture and taste before the chye po sauce, made with the sweet version and cooked in a salty savoury sauce, slathered over the claypot. The sweet saltiness was delightful and you should have it with white, instead of the yam rice that they suggest as a set.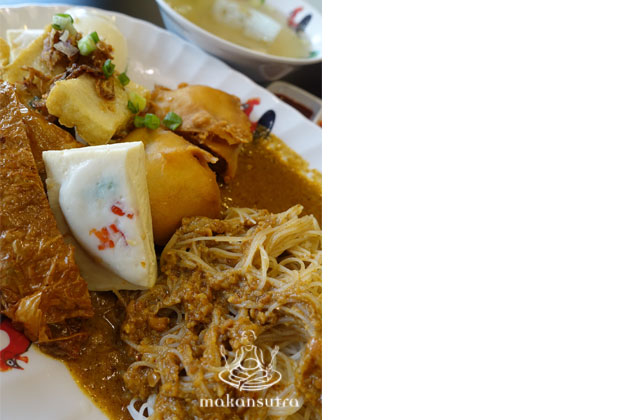 The satay beehoon yong tau foo, I think is a first in the world, not just Singapore. There's bakso or batagor in Indonesia but it's not quite as decadent as this. The satay sauce is not overly spicy and it's like a light version of the Teochew style satay beehoon. One of the more popular version is their laksa take on it, but it's quite common and their laksa is rich and redolent with bits of hae bi or dried shrimps. They also offer chee cheong fun as a starch apart from the usual noodles and rice, and even mee pok tah .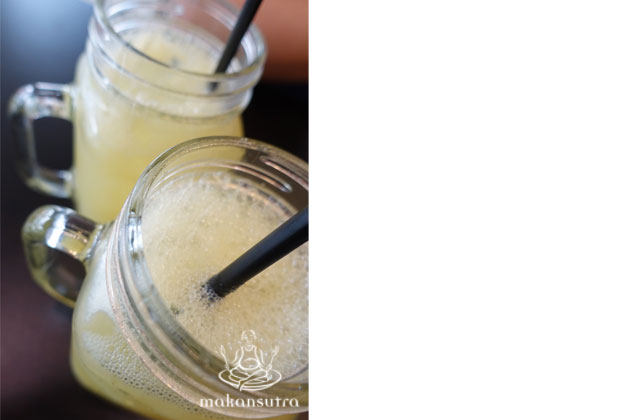 This is one of the most well thought out of new school of yong tau foo. Kudos to Jason and how he has also thoughtfully offered fresh blended juices and coffee in his menu. The overbearingly friendly Teochew and Cantonese aunties and uncles wait staff and cooks, is a sight and experience I miss too.
Jason Niang Dou Fu
312 , Beach Road( jnc of Sultan Gate)
10am-8pm, close on Sunday