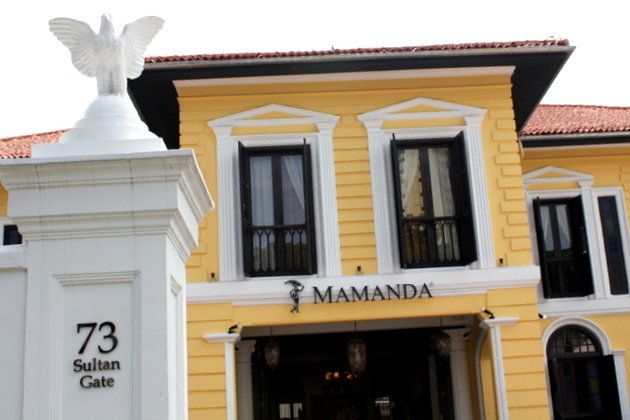 Java Jive at Mamanda
By Tris Marlis - Thursday, Oct 24, 2013
Like to but can't visit Java, Indonesia this weekend? Well here's the next best thing – the unique flavours of this part of the archipelago is offered this weekend at Mamanda's Javanese Fiesta, which gives you a glimpse of the rich Javanese culture. Along with support from By Definition Pte Ltd, Javanese Singaporean association and Embassy of Indonesia, the 2-day event will be packed with Javanese inspired menu, cultural activities and performances.
Diners may expect for traditional festive dishes, such as Nasi Ambeng, Nasi Tumpeng and Nasi Rawon, that will be served on a big bronze platter, completed with up to ten side dishes in portion for four. It is served the traditional way to encourage communal dining – so bring the whole gang, wash your hands and tuck in "makan tangan" style. No worries if you are new to this, the experienced staff will show you just why food feels more comforting and nicer when you tuck in with your hands.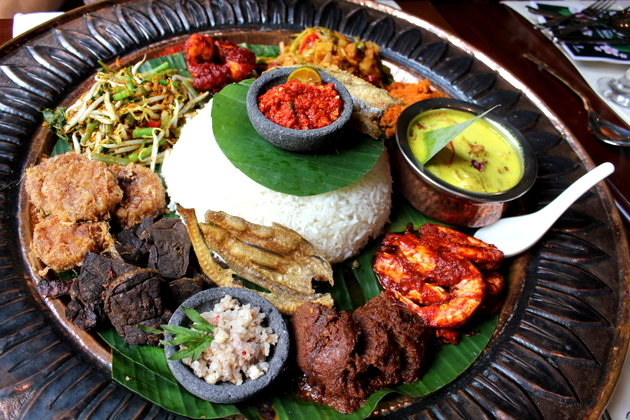 Some of the side dishes that come with Nasi Ambeng are beef rendang, sambal goreng (with beancurd and tempeh), bagedil, sambal fish and tiger prawns. Nasi Tumpeng, a festival celebration dish, comes with tall cone-shaped turmeric rice mounted flanked by a host of Java style dishes. And there's Nasi Rawon, rice served in an uber rich beef broth stew that is accented with buah keluak paste.
There will be booths conducting activities throughout the event, where visitors can learn more about Javanese history, language and batik painting by Tumadi. Other entertainment at the event includes traditional performances, such as Gamelan (traditional music ensemble).

"Upholding Malay heritage cuisine is not just about eating, it also involves other senses – the sight, sound and smell," said Mdm Masmunah, CEO of Mamanda, explaining the restaurant's tagline. Hence, they see a need to organise such community events, which provides a richer experience.
The event is also part of Mamanda's monthly special in effort to attract a more diversed clientele. "Next month the theme will be kueh, and we are trying to bring in some Peranakan style kueh. We are also looking into having Yu Sheng for Chinese New Year," said Mr Ahmad Mohamed, another representative of the restaurant.
To find out more about Mamanda, read our recent article here:
http://www.makansutra.com/stories/3/1005/JavaJiveatMamanda
Javanese Heritage Fiesta Saturday, 26 Oct, 1pm to 9pm Sunday, 27 Oct, 11am to 9pm
Free entry, each platter is priced at $59.90++
Call +65 6396 6646 to make reservation
Mamanda
 73 Sultan Gate, Singapore