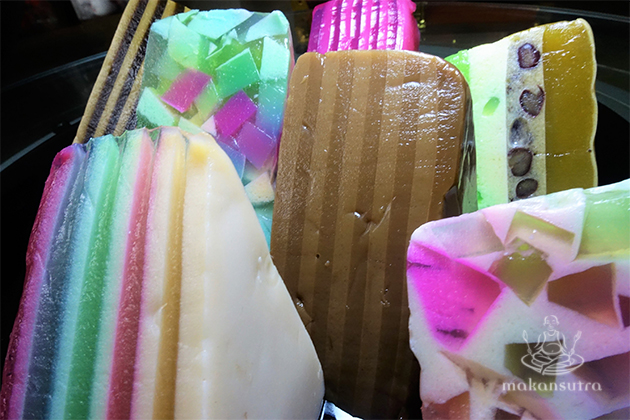 Jelly House: You cannot Agar-Agar this
By KF Seetoh - Friday, Oct 20, 2017
Once upon a time, chilli crabs were served in a deep dish plate and now they offer a cocktail version. These days even onde-onde, that cute little pandan-gula ball, is dished out as a muffin. I guess it's the same with fashion and even music- how "drain-pipe" pants are resurrecting and slim fits and how Adele brought it all down with Bob Dylan's To Make You Feel My Love. Pivot back to food- it's being played in a different tune these days. Cooks and chefs are not into something different, they just do it differently. A very practical approach given how you can never migrate your customer's DNA-inherent love for local food culture.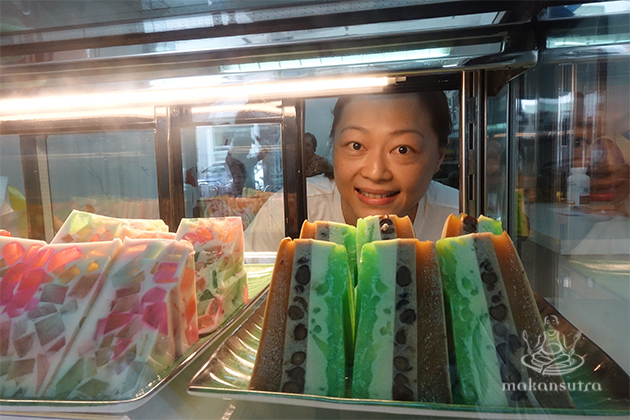 So what do they do with chendol, milo dinosaur, kopi and even bandung- some gave it the agar agar, chai-yen or jelly treatment. This little blink-and-you'll-miss shop sited behind a support beam at a HDB row of shophouses is doing just that. "We just felt like doing it" and Mrs Denise Chen also informs me it's been a very satisfying 4 plus years in the business. She runs the business with her husband Auston. They supply at least 7 flavours (which I devoured with gusto) to a few dessert and fruit shops around the island, from their supply kitchen and there's no turning back. I'll give the bite-by-bite lowdown. For starters- it all comes easy and light with sugar at each triangle block costs $1.20.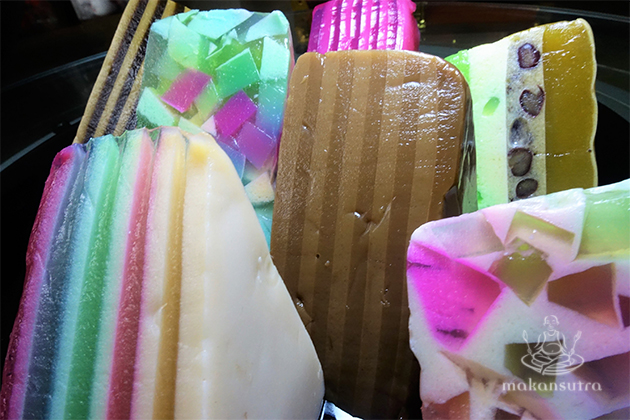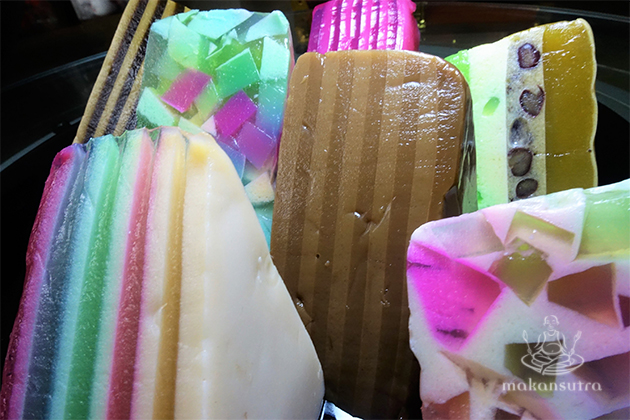 1-The Coffee Agar– this is a layered lapis style and it's milk-coffee-milk-coffee…look. I hate how many let the agar-agar and sugar taste overwhelm the creation, but not so here. The crunchy jelly-like texture melts after a couple of crunches in the mouth and the flavour shines through yet does now overwhelm.
2-Bandung Agar– this one I like. The thin aroma of the rose syrup teases and it's nothing like that cloying cup of bandung-susu drink you get at hawker drink stalls. Again, its done lapis style and the translucent layer between each pink Bandung slice, reminds you it's an agar agar in your mouth.
3-Milo Agar– the spilt layers of chocolate and milk in this cold agar is like a light cold chocolate drink in the mouth after a few chomps. I wished this could've been more intense but the flavours are noticeable nevertheless.
4-Terazzo Agar– This is the most prettiest on the shelf. Made with little fingertip blocks of multi-coloured agar agar buried in the clear jelly block and it was so attractive. Taste wise, it was nothing much in my taste Richter scale, just all texture and fun.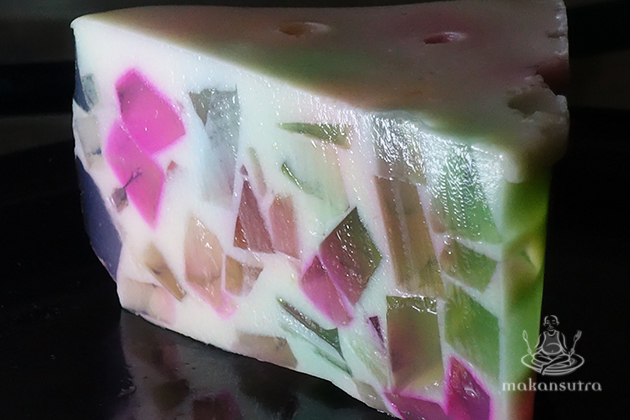 5-Mosaic Agar– it's essentially the same at Terrazzo except they use a coconut milk base jelly to hold all those coloured ones in. This felt a tad richer and it think if they let some sofT sweet potato and coloured gummy flour balls in- it could be a Bubur Cha Cha version which would please me to no end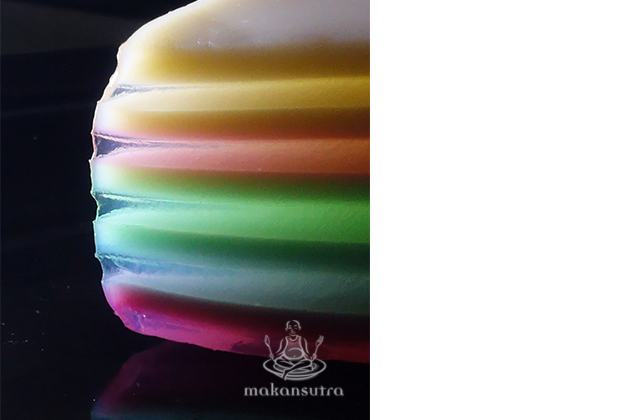 6-Layered Agar– this is the garden variety found in many dessert shop offering such sweets. It comes in layers of brown, blue, green, pink with a milky and clear jelly layer separating them (that's where theirs is a tad different than the others).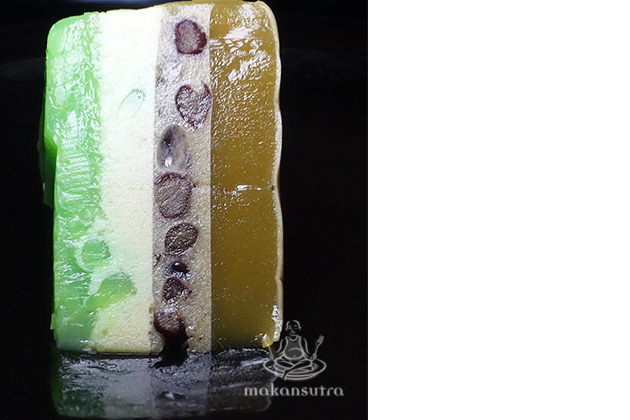 7-Chendol Agar– alongside the Bandung and Coffee, this is my favourite too. The distinct layers of coconut milk, gula Melaka, pandan and jelly strips with a layer of soft red bean jelly in between, I mean, how you can lose with this one.
Folks, how about some tau suan, mango sticky rice or pulot hitam version?
Jelly House
Blk 85C, Lorong 4 Toa Payoh
#01-376
10am-8pm, closed alternate Sundays
Tel: 97663276