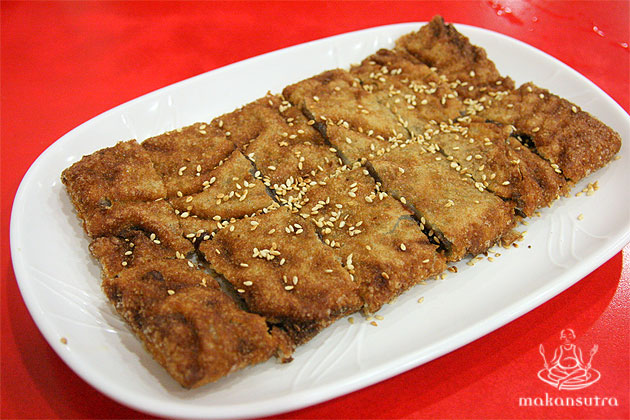 Jing Hua Dumplings: Same Popular Menu After 25 Years
By Catherine Ling - Friday, Nov 14, 2014
We are entering the saturation point of hipster cafes and swanky foreign restaurants. Yet one home-grown business is quietly broaching its 25th year and is seeing a successful transition from its founders to the second generation, selling the same delicious dumplings and noodles as it did when it first started.
Mr and Mrs Han set up Jing Hua Dumplings in 1989 at Qun Zhong Eating House at 21 Neil Road. Qun Zhong would be a familiar name to patrons in the past couple of decades, but Jing Hua has taken over the entire space and the neighbouring unit. It still keeps itself no-frills and spartan. The only luxury in the brightly-lit 100-seater eatery is air-conditioning. The uninitiated may at first dismiss it as another PRC shop littering Chinatown, but the Hans are native Singaporeans.
The menu of about 15 food items has remained proudly unchanged since 1989. It is so popular with Japanese diners that the menu is trilingual in English, Mandarin and Japanese.
Mr and Mrs Han are now in their 70s and have handed the reins to their eldest son, Guo Guang, who grew up helping out in the kitchen daily after school. Mrs Han inculcated in him the same commitment for "honest-to-goodness" food. They source fresh ingredients from the nearby Chinatown wet market, and try to keep prices as reasonable as possible. 
One of their most popular items is the Little Juicy Steamed Meat Dumplings or Xiao Long Bao (小笼汤包) (S$7++ for 7 pieces).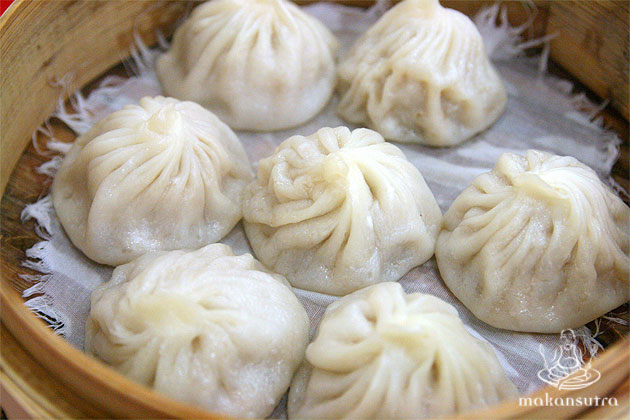 The Mixed Seafood and Pork Dumplings (三鲜饺子) (S$8++ for 10 pieces, above) and Pan Fried Mixed Seafood & Pork Dumplings (三鲜锅贴) (S$8++ for 10 pieces, first photo) are also signature items. There's minced shrimp and crabmeat in these dumplings!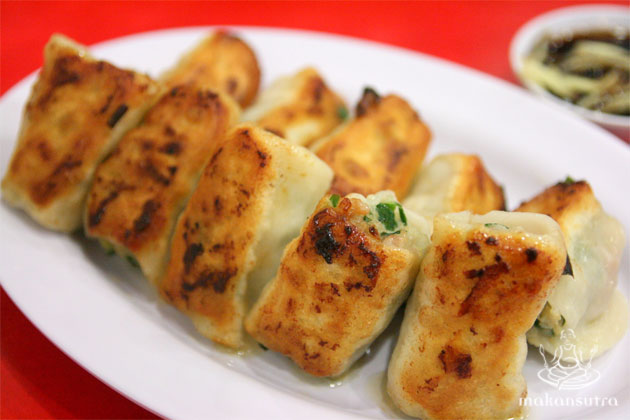 For something meatless, there's the Steamed Vegetarian Dumplings (素饺子) (S$7++ for 7 pieces). The filling is made of cabbage, carrots, mushrooms and turnip.
Jing Hua also has a few noodle dishes, chief among them the Noodle with Minced Pork & Soya Bean Sauce (炸酱面) (S$5++) which has a "lighter than usual" soy bean dressing. You can also get hot and sour soup noodles, or sliced pork and preserved Sichuan vegetables noodles.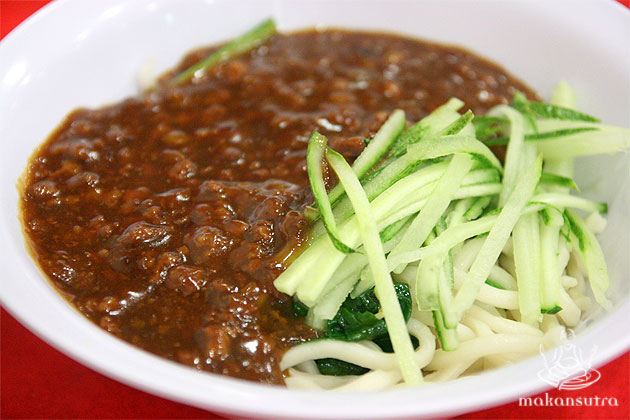 The Sweet Osmanthus Flower Rice Ball Soup (桂花汤圆) (S$3++) is an incredible steal for that price. Five ultra-smooth glutinous rice balls filled with different fillings (peanuts, black sesame, lotus paste, walnut paste, red bean paste) suspended in a light syrup infused with real osmanthus flowers.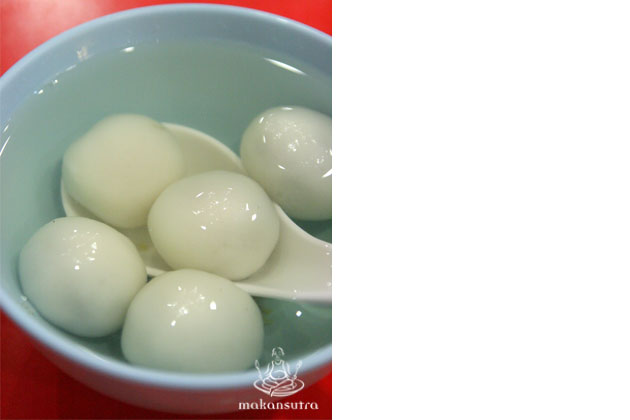 The Crispy Red Bean Pancake (豆沙锅饼) (S$10++) is much greasier. The glutinous rice skin is fried a little too hard.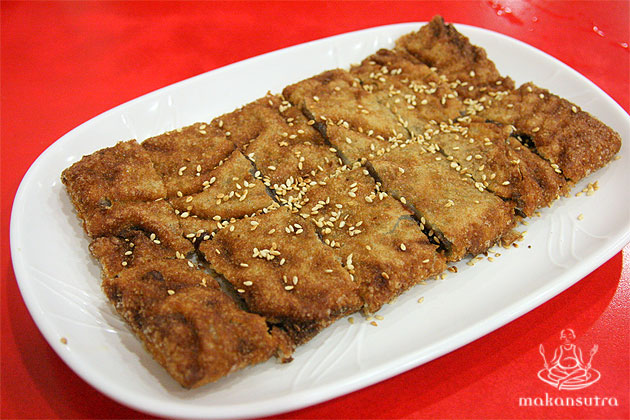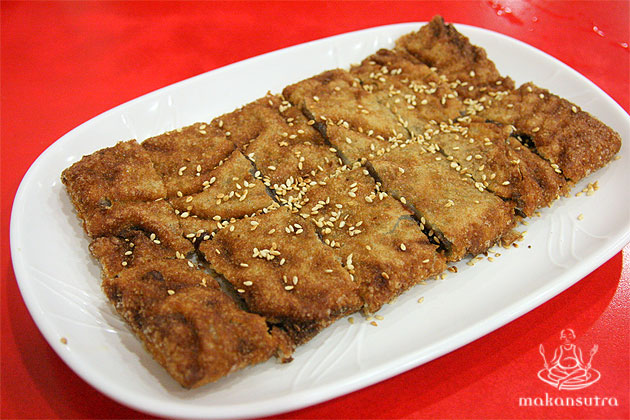 These same menu items can now be found in their second branch at Bugis Village (Rochor Road), which is targeting the younger market. Jing Hua is also opening a third outlet at B1-04 Palais Renaissance where they may experiment with more upmarket variations.
"Jing Hua is the legacy of the Han family and represents years of hard work and passion. I hope to uphold the reputation of the restaurant, and spread the word on our cuisine so that future generations can enjoy and experience the true tastes of Jing Hua," says Guo Guang.
JING HUA RESTAURANT ( www.jinghua.sg )
21 Neil Road
Singapore 088814
Tel: +65 6221-3060
Open 11.30am to 3pm for lunch; 5.30pm to 9.30pm for dinner
Closed Wednesdays
159 Rochor Road
Singapore 188434
Tel: +65 6337-7601
Open daily 11.30am to 3.30pm for lunch; 5.30pm to 10.00pm for dinner