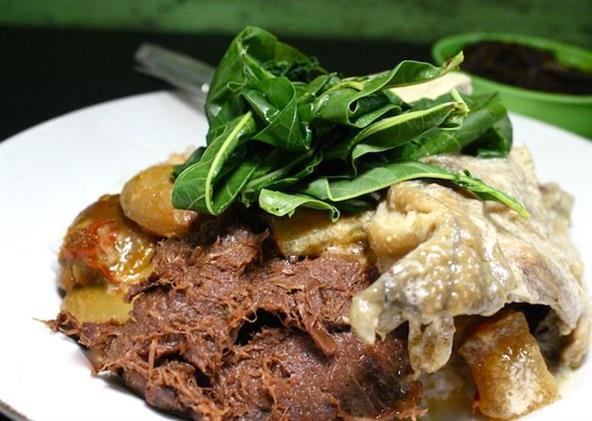 Jolly Good Gudeg, Jolly Good Boss
By KF Seetoh - Friday, May 17, 2013
He drove me around like a madman with limited hours to live. His mission was not to drive me mad, but to take us all out eating the best in Bandung, Indonesia. This cool little laid back city (at least 3 degrees cooler than Jakarta furnace) is about two hours drive from the capital city. It is a weekend escape for Jakartans who are looking to shop at the numerous factory outlets and makan , which Bandung is famous for. Plus, it is reeking with artistic energy. Even the graffiti in public is worth a second look there.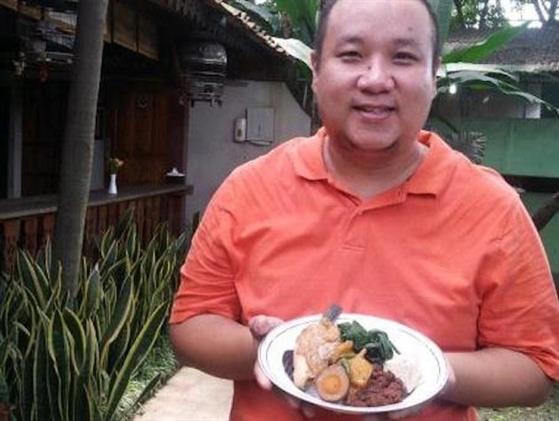 But 31 year old Jeffry Yunus is a man after my heart. He walks and talks makan. His size alone, especially when he squeezes into his little car, is a giveaway. This Psychology graduate ditched his analytical skills to set the human mind straight and went straight to analyse what people would like in Bandung.
" I felt it should be Gudeg, as this is so easy to like, not easy to do and can be eaten regularly. Also, not many are selling good versions of Gudeg in Bandung," this warm hearted human told me.
Gudeg, to the lesser foodies, is a complex thick young jackfruit stew-reduction that comes in a rice meal set with stewed or fried chicken and greens. The lightly sweet, salty and savoury stew is so gratifying, even if you've had it for the first time.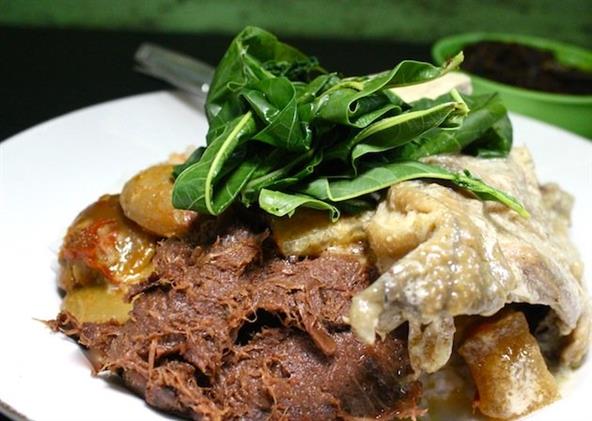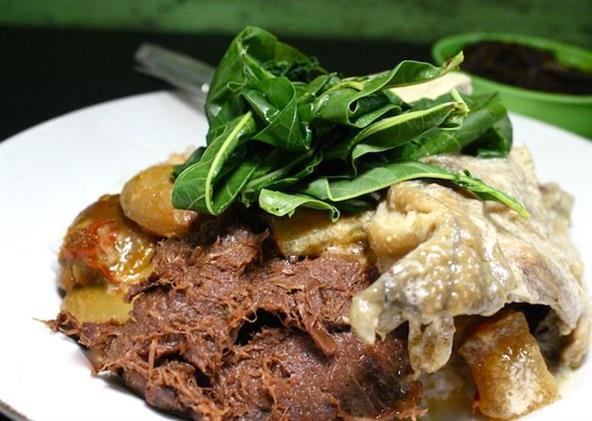 So this makan maverick, who went off tangent with his family's textile business (his siblings run the successful President's ayam penyet in Lucky Plaza here) and struck it on his own terms. He searched for and perfected his own recipe then went to advertise for cooks that can outdo him (brilliant operation move). How complex is this? One item used in the stew in fresh teakwook leaves, something not many use in cooking (or even anything much for that matter).
His Gudeg Yu Nap shop, set up in 2005, is both a street café (warung) and restaurant if you sit out at the back end with some comforting designer touches. Step into this corner house café/resto and you will be greeted by a showcase of dishes – very fresh, cheerful and clean setting.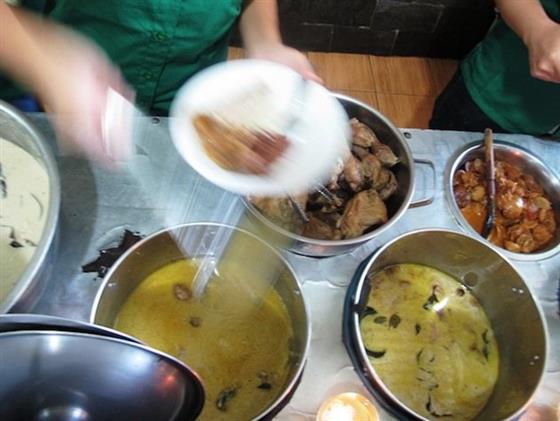 Big dollop of Gudeg plus the "standards"- stewed egg, tofu, stewed chicken plus greens, is set atop the fluffy rice. They also offer spare sides like stewed Jengkol (bitter nut done in spicy coconut milk rempah). The chicken was not spicy and very soft yet juicy (I noted that the skin was intact, which denotes very diligent handling while stewing). I love the Jengkol, the bitterness was totally hijacked by the stew and it came across with a gently hint of bitter sweet accents and felt like Russet potatoes. You can spice it up by drowning the whole meal in sambal. Jeffry, who lives nearby and still insists on checking up quality each day, tells me this dish is so popular for breakfast that customers knock on his door before he opens each day at 7am for breakfast. He also offer wholesale supplies to street vendors and restaurants in Bandung.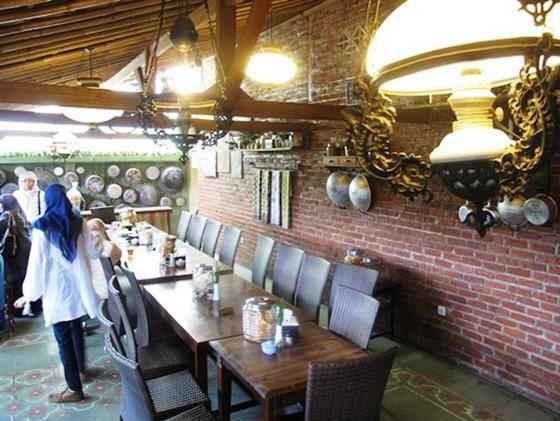 And indeed, my first encounter with this dish is very satisfying, I can remember the taste and sensation as I write. It's made more meaningful knowing that this street dish is a culinary heritage of Indonesia.
Someone, please bring this meal here. it's way healthier than nasi lemak.
Gudeg Yu Nap
Jalan Cipta Graha Raya No 1,
Gunung Batu- Bandung, Indonesia
7am-7.30pm (close on Fridays)
Tel: +62226613774