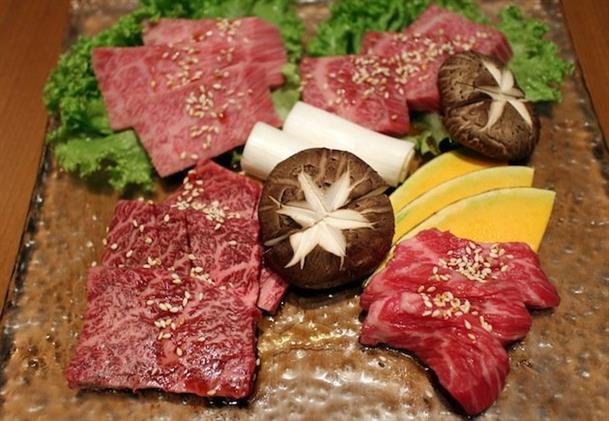 Kagoshima Chilled Wagyu is here
By Catherine Ling - Wednesday, Apr 10, 2013
They also carry non-wagyu US beef as well. But take one bite, and you sense it's not in that league. Even the kainomi at the same price is way superior.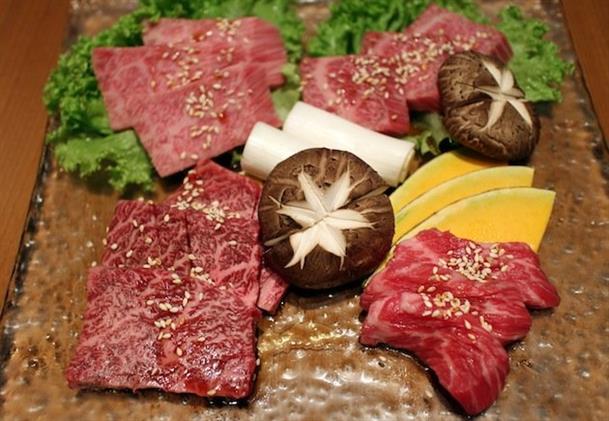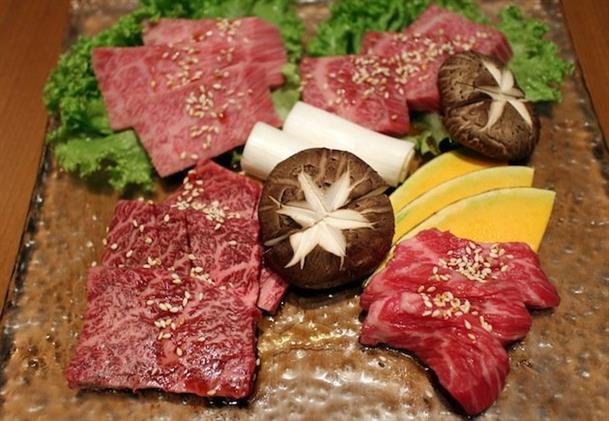 Wagyu's high fat content means there will be frequent drippings stoking the flames, so be careful not to overcrowd the grill with too many pieces or the fire may become too big. Besides, yakiniku should be enjoyed leisurely – grill each piece as you eat, and you won't get cold pieces waiting for you.
Don't take too long either, because they can burn in a matter of seconds.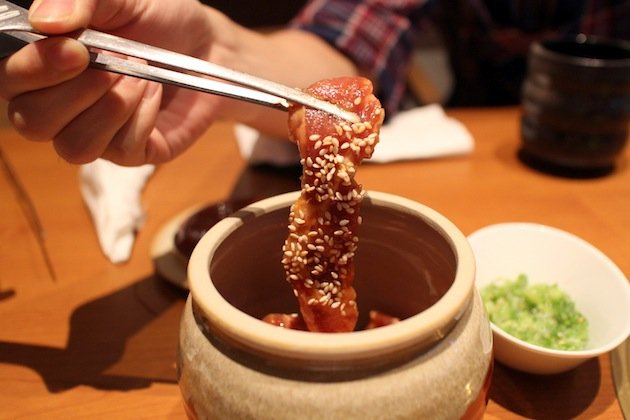 The Tsubo-ZukeKurobuta (Marinated Black Pig Pork Collar) – $19 (180g) – is a worthy contender to the beef. The miso-shoyu-garlic marinade gives it a lovely char-siew like note, only much more delicate and sophisticated.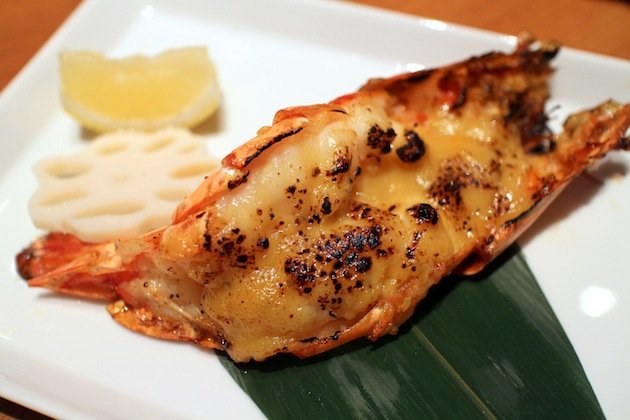 You can ask about items not on the menu too, like this Ebi Miso Yaki (Prawn with Miso paste) – $18 – is slathered with a sweet miso cream.
The DashimakiTamago – $6.89 – is a hot favourite here, literally. Unlike most tamago that's served chilled, this one comes steaming hot and is supremely tender.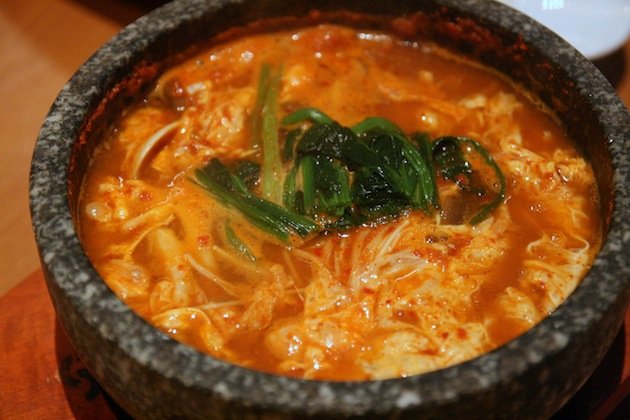 If you need some carbs, go for the bibimbap. Yakiniku has Korean origins, so it's common to see Korean dishes included on the menu.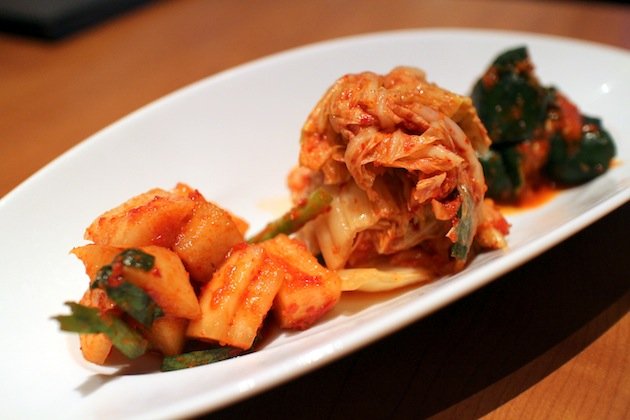 Don't miss their excellent Kimchi Moriawase – $9.90. They make a fresh batch every few days to ensure that the taste stays consistent.
The wagyu at Ito-Kacho comes from a farm in Kagoshima that their Japanese butcher picked for a certain quality. That farm supplies exclusively to the chain. Ito-Kacho in Singapore brings in about 100kg of meat each week, but the chef reveals there is a lot of wastage (up to 30% of the weight), as a lot of fat needs to be trimmed.
It's ironic, but some customers complain that the wagyu is too fatty. That is why the restaurant brings in only grade A4, and not the top A5 on the marbling scale. Yet others will happily scarf 15-20 pieces of the most fatty Toku-Jo wagyu.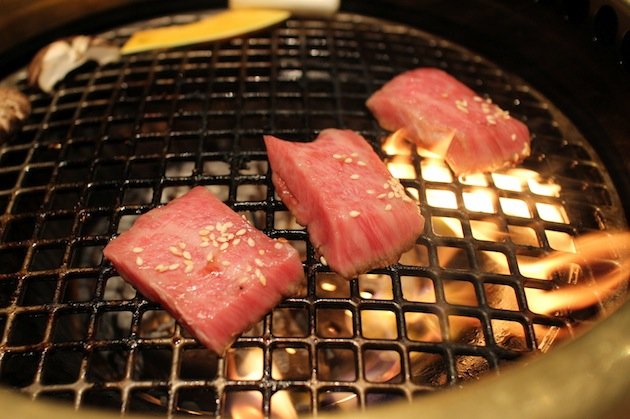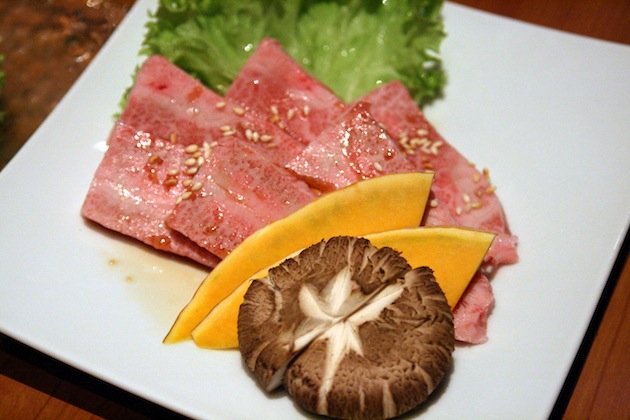 Ito-Kacho is also the only restaurant in Singapore to use the expensive "ceramic charcoal" grills. There are also special air suction holes along the perimeter of the grill, so you don't end up smelling like BBQ. These stoves are also cleaned on a weekly basis (apparently some restaurants only do it monthly).
It looks like Ito-Kacho has enough to set it apart from the competition. But take note that the branch in Singapore has a different focus from the three that are in Tokyo. Over in Japan, beef intestines are the focus, while the menu here offers straight up meat.