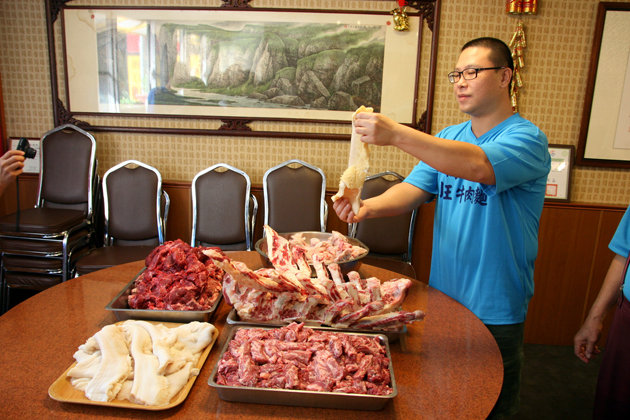 Kaoshiung's Most Famous Beef Noodles
By Catherine Ling - Wednesday, Nov 28, 2012
This is Wang Shih Chun, the guy who founded 小王牛肉麵 (Wang's Beef Noodles) forty years ago. He has just one shop in Kaohsiung, but went up to compete in Taipei's 2008 Beef Noodles Festival and stunned everyone by winning the championship. He is quite easily Kaohsiung's most recognisable icon for beef noodles, and reservations for some of his dishes can run as far ahead as six months.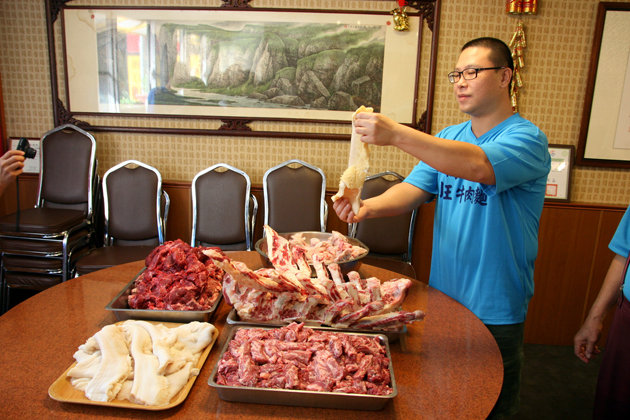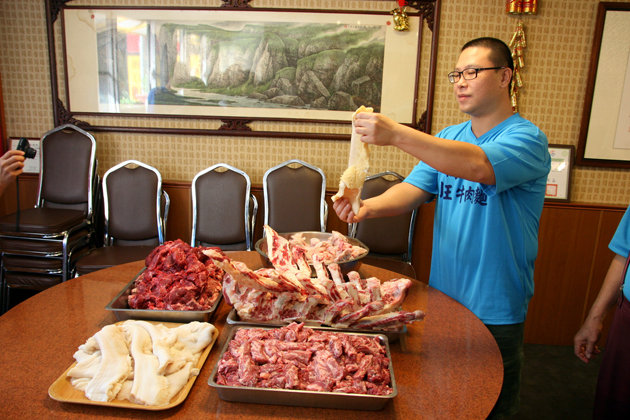 One such dish is the "Three Treasures" bowl (shown here with only half portion of soup to expose the ingredients). It goes for a hefty NT880 (about US$30) compared to his other dishes that run from NT90.
He only sells ten bowls of "Three Treasures" each day, because of the limited quantities of the parts featured. There is the "extra thick" beef stomach (only found in 1 out of 4 cows), the tendons from the rear ankle (only two pieces per cow), and ultra tender premium rib meat. It takes about two cows to yield enough parts for three bowls.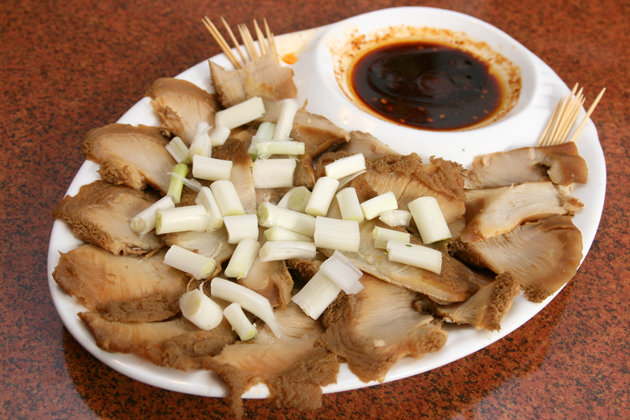 Wang churns out about 500 bowls of regular beef noodles a day. His bestseller is still the "half meat, half tendon" bowl. The choice or cut of meat matters a lot too, as we were also told Taiwanese don't like pure lean meat, but prefer some gelatinous sinew or tendon embedded in their meat.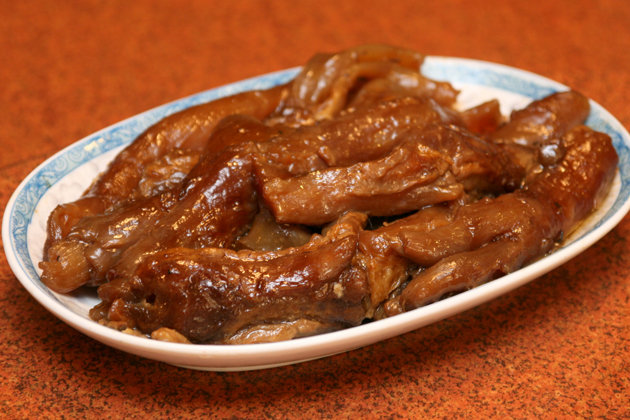 Wang uses Taiwan beef instead of frozen imports from Australia or the United States, because the safety standards are very strict for local cattle, and he can choose cattle that are aged three years or more for better flavour. He gets his beef twice a day, from both morning and afternoon slaughters. Here, his son Wang Chun Hung (left) is holding up a sample of beef neck.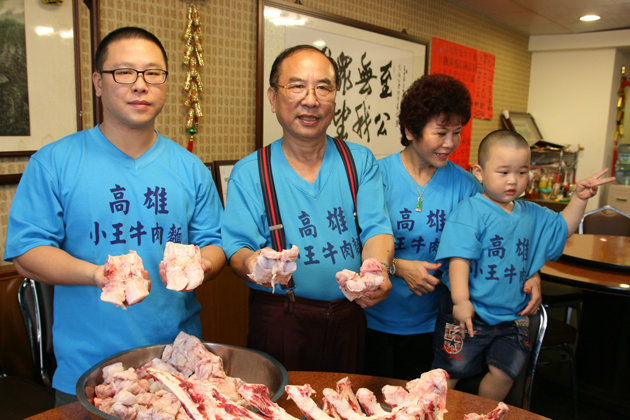 There is a pronounced herbal sweetness in the broth, which notably caters to Southern Taiwanese's penchant for sweeter foods.Besides boiling beef bones for hours, Wang uses Chinese herbs for the broth, but the exact blend of over 10 ingredients is a proprietary secret. From what we can see, there's huang qi (astralagus), dang gui (angelica root), gan cao (licorice root), ba jiao (star anise), xiao gui zi (cinnamon), chuan jiao (Sichuan pepper), and wolf berries. Lots of ginger and onions figure in the final blend too.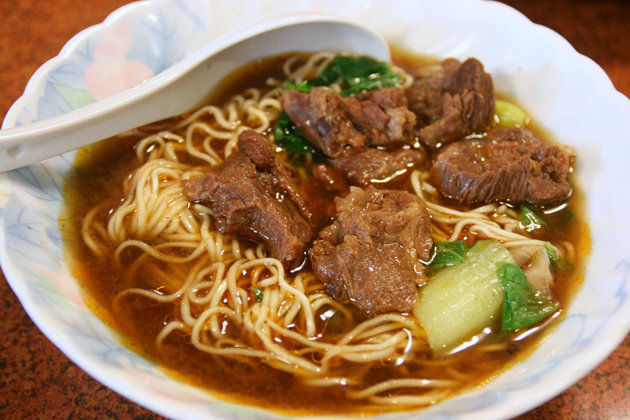 Wang's Beef Noodles is at No.94-1, Liuhe 1st Road, Xinxing District, Kaohsiung City 800, Taiwan (R.O.C.)