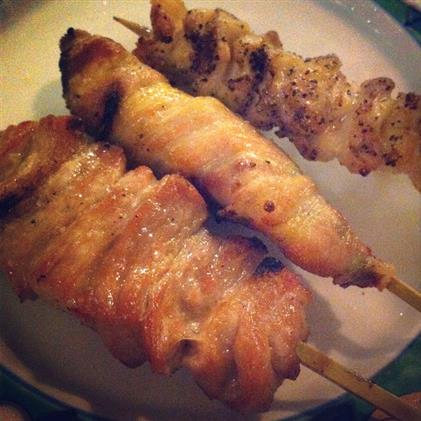 Kazu Sumiyaki: A Mandatory Yakitori Place
By Sheere Ng - Thursday, Oct 11, 2012
Makansutra often get recommendations on where to eat. The truly honest and positive comments pique our curiosity, the rest we smile and say thank you. But these days, the ones that floats our boat are getting rarer, and we have to resort to re-visiting – to check on new chefs, the latest creations, adjusted standards and new menus.
Many of our makan police refer to Kazu Sumiyaki as one of their favourite yakitori restaurant. Their outlet at Cuppage Plaza, hidden at the fourth floor, is particularly crowded on most nights. You can't get in without a booking.
Hard core regulars (a good mix of Singaporeans, Japanese, expats) of this dim and cosy (a little too cosy for comfort) restaurant know what they must have here – chicken wings, foie gras and pork belly on a skewer, all sinful and diligently grilled. Yet, in true kiasu Singaporean style, they crane their neck and peep at what the inches-away neighbouring tables have ordered, to make sure that they don't miss out on that other underdog dishes.
At first, we were annoyed, but by the first half of our dinner on a busy Saturday night, we didn't care, as Kazu's barbecued skewered meats and offals simply tempts the uglier side of our greed – we leered back too. Our first taste was the skewers of chicken liver – soft, creamy with crunchy salt crystals atop.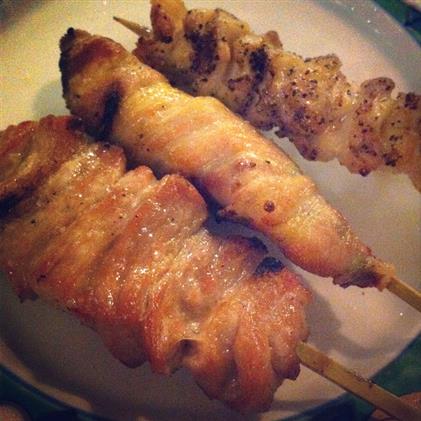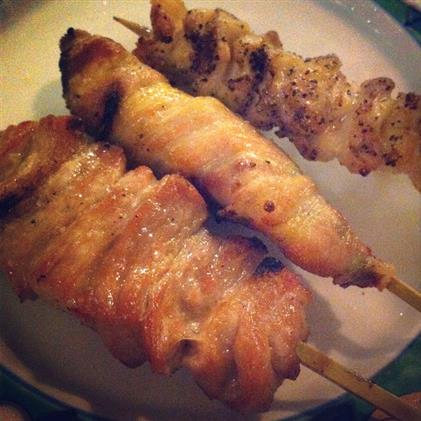 Then came the pork belly (juicy), avocado wrapped in pork (interesting, and we don't mean weird) and chicken knee cartilage (nervous fingernail gnawers will love this one).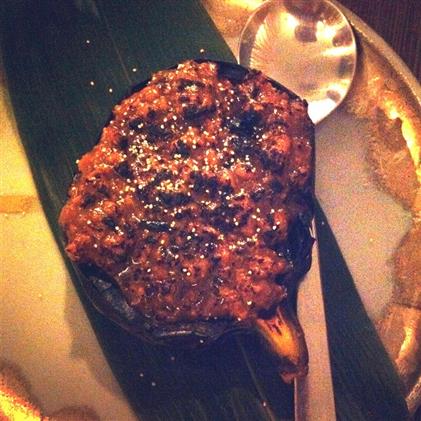 The grilled eggplant slathered with minced chicken and miso was a mystery. It was nicely grilled on both sides with some attractive char bits. But if you've attempted this at home, you'll know that the mince will trickle down into the charcoal grill when you turn it over. Perhaps, the chef here pre-baked the eggplant (with the minced chicken slathered atop) and only grilled it for doneness. The minced meat was then blow-torched for texture and smokiness. We loved it.
And then the skewered foie gras. Oh my. It was soft like tofu, rich like a little oil state, addictive like a good Chardonnay, and hand at heart, we prayed that it wouldn't kill us.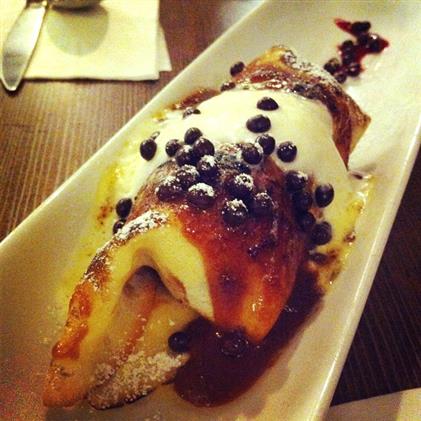 They even barbecue dessert dishes – smoookin' crepe with chocolately chocolate ice cream sprinkled with crunchy chocolate balls.
Three reasons why the skewers were good: Aplenty sea salt crystals sprinkled on many of the dishes; the perfect management of cooking time on an expertly constructed grill (almost no smoke escapes from the open kitchen). The yakitori sauce was subtle and so the flavours of the ingredients could come through.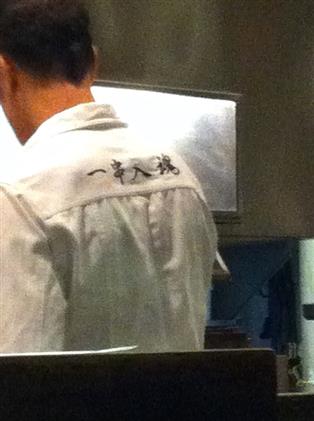 We couldn't get a word out of the shy Japanese chef/owner because he declined to be interviewed. A pity he's such a private person, but, on hindsight, we realised he let his food do all the talking. All other information is just intrusive by Japanese standards. But he lets out one clue to his philosophy, literally printed on his uniform: "Yi Chuan Ru Huen" – "a skewer that enters your soul".
Kazu Sumiyaki
5 Koek Road #04-05 Cuppage Plaza
tel: 6734 2492