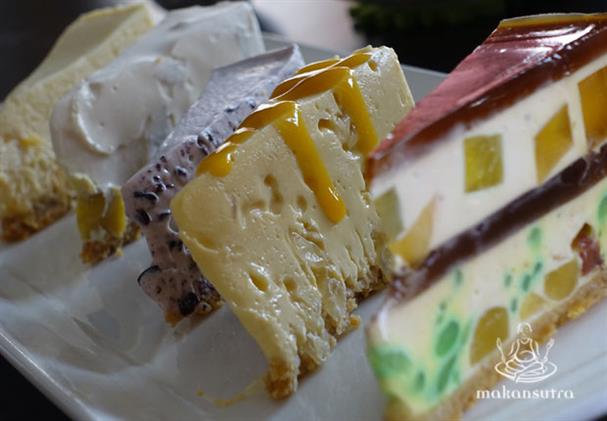 Keep Quiet and Love Her Fried Lychee Balls
By KF Seetoh - Monday, Nov 16, 2015
You can tell the second you push past the glass door that the chef-owner here is not sure if she is running a café professionally or as a hobby. One side lay a set of lounge sofa done in manner not different from what you see in many HDB houses, and on the other, a feeble but clean attempt to lay out a few table meant for serious diners. But one thing is for sure, boss and chef Cannice Lee is hell bent on cooking it like how it should be done at home for discerning foodies. I am not sure if her 20 plus seater, seven year old eatery is considered a café, restaurant or a dessert café.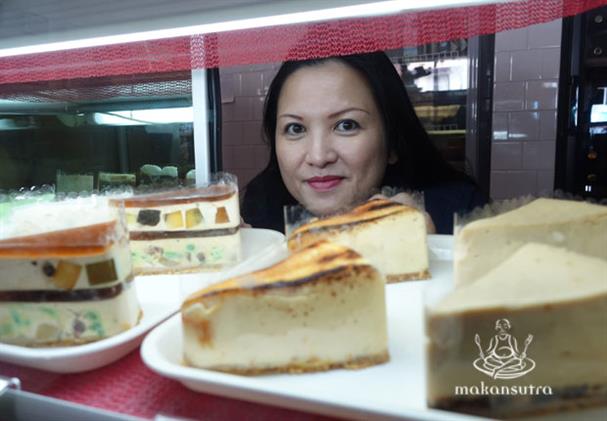 For starters, she has about 71 cheesecake items in her repertoire, "69 is now listed on our website" she says. But before I get to how she stunned me with some of her fabulously local flavoured cheesecakes, I will first subject you to some of her attractively savoury offerings. There is no style here, no grand inspirational tale about what inspired this former CPA (Certified Public Accountant). "I have a quietly fussy-eater husband. He tells me how he feels about my food by keeping quiet" she laughs as she regales how she went into deep research and development mode in the kitchen. She knew what the silence meant. So, she came up with a Seafood and Abalone Laksa Pasta that her "in-laws from Hong Kong swear by", though it was a pinch salty for me. But surprisingly, the Salted Egg Yolk Pasta hit the spot for me. It was not salty nor cloying, tamed by a pleasant stock, and did not come carbonara-rich. It's the number one item on her regular menu. Kids and the younger set will love the Baked Pork Ribs and Chicken Wings (separate), the ribs was fork-soft and both were done in a very agreeable cha siew sauce and marinate. Her Fried Yam ball with Duck was like a little ball of duck yam ring- a great way to waste time and earn calorie points properly.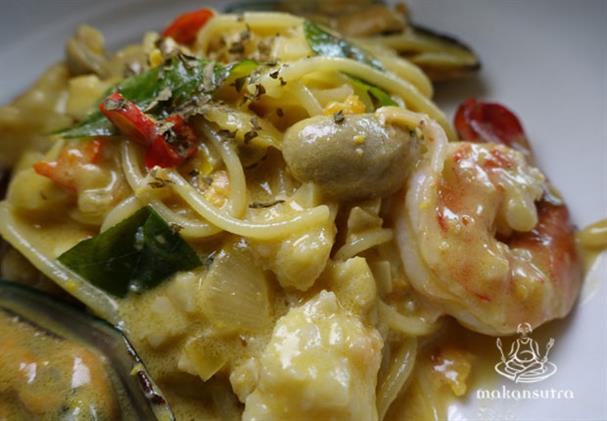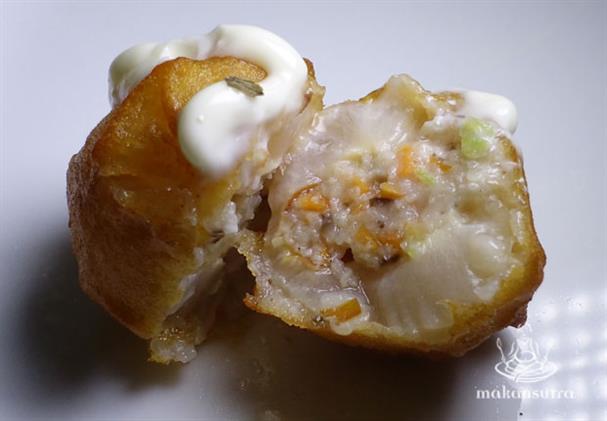 But call a day ahead and you see what this home-cooking fanatic will come up with for you, off menu. I fell over for the Fried Lychee Ball, stuffed with minced seafood and greens. The crisp, fruity sweetness and juiciness and the savoury fillings was delightfully strange and wonderful for me. I had to pop a second one in to confirm things (followed by a third one, just to be sure I wasn't the strange one). I felt her Flower Crab Glutinous Rice was pleasant enough but I think my palate is way more intense than her pilot hubby's, on this one. But the one that floored me was her steamed egg with seafood mushroom sauce, done Japanese chawanmushi style with dashi stock. She wrapped it in lotus leaf and it came wobbly smooth and soft. I hit the like and share button immediately.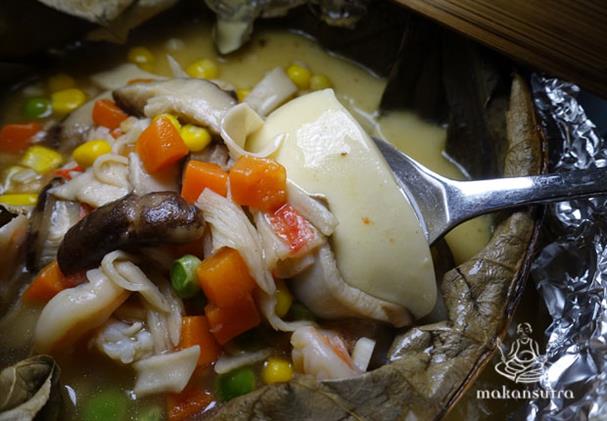 Now, back to her stunning cheesecakes. The Pulot Hitam version was clearly a winner, just like the runner up Chendol version, it was not very sweet and surprisingly light and moist. She goes sugar-easy on her other local flavoured ones as well. The Mango-Pomelo was very refreshing, the tang was so well contained by the light cream cheese. Although the Bo Bo Cha Cha rendition sounded fabulous, it was naturally tamer that the others. The durian version uses D24 and Mao Shan Wang fruits and she buys them in bulk during the season, and freeze the flesh for use over the next few months. She does not display it in the shelf as the aroma (or pong) can overwhelm the display chiller.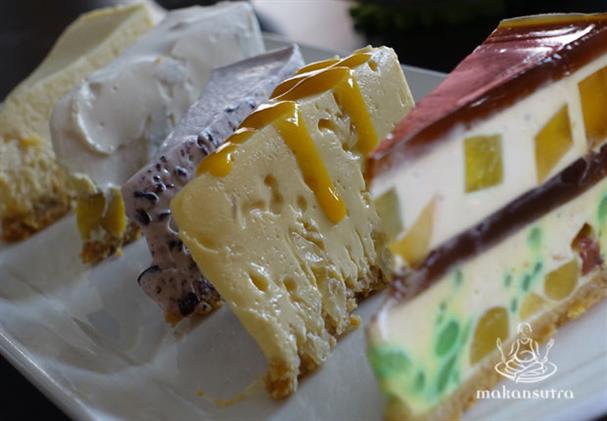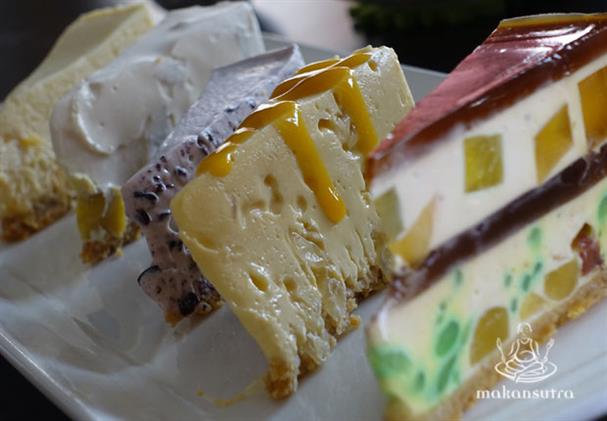 If only her husband will tell me what other dishes he kept quiet about, I am sure it will be something l may like the next time I visit, after Cannice goes on overdrive in her research kitchen.
Chezcake Bistro
328 Joo Chiat Road, 01-05
Tuesday-Sunday 12pm – 10pm
Tel: 63466466