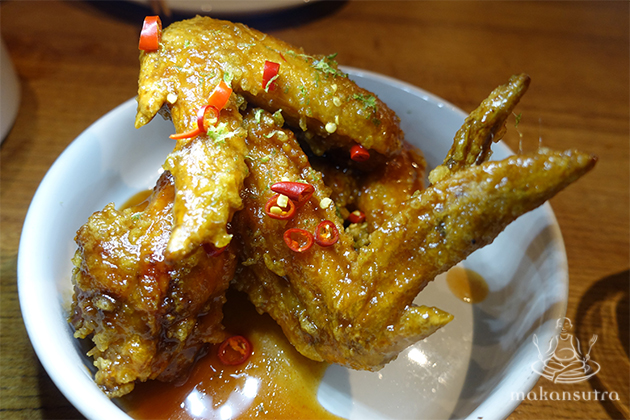 Kin Khao Restaurant : A Thai Star in San Francisco
By KF Seetoh - Friday, May 05, 2017
I wanted to review this Thai restaurant not just because they proudly tout a one Michelin Star award but, I needed to know if the yardsticks used for ranking a Thai eatery (or any eatery of a distinct culinary heritage for the matter) is the same around the world. Chef Pim Techamuanvivit received her one stardom in 2016 and it help draws the "star grazing" foodies to her little unassuming place in the heart of San Francisco. I met her when she also presented and spoke at the recent World of Flavours conference in the Culinary Institute of America in Napa Valley. The theme, was "Casual by Design". She was proudly supported by the Thai government and she is stickler for authenticity where possible, especially when it comes to using herbs and spices. The menu, with a lot of Chiang Mai and some Issan influences was small- about 13 items with a dessert of the day and a bigger drinks list on the other side of the one sheet menu.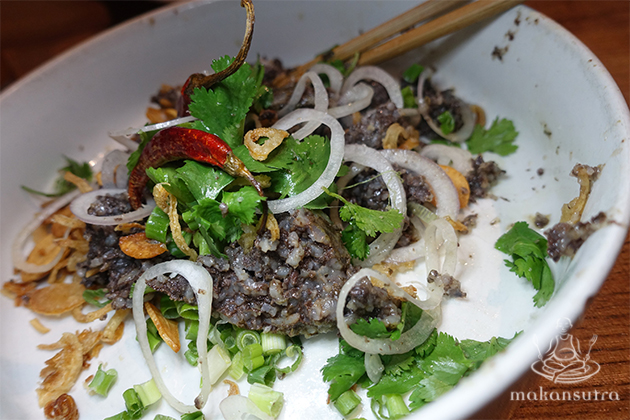 Among the items she said I must not miss was the Khao Kan Jin (U$15), a black glutinous blood rice leaf wrapped tamales that you mess it up with fresh fried garlic chips, onions, dried chilli, cilantro and lime, very similar to the ones that are sold in humble market stalls in Chiang Mai. I absolutely adored this one, like a lor mai kai tossed with those spices and herbs. Then the Nam Tok Beans (U$ 14) took the spiciness up a notch. It is a vegetarian version of the Larb Moo or meat versions in Bangkok. Scarlet runner beans with mint, lime and a whole lot of Thai accents, including chilis and more cilantro is tossed in that equation. It still distinctly said "Thai" but I would much rather have some pork in there.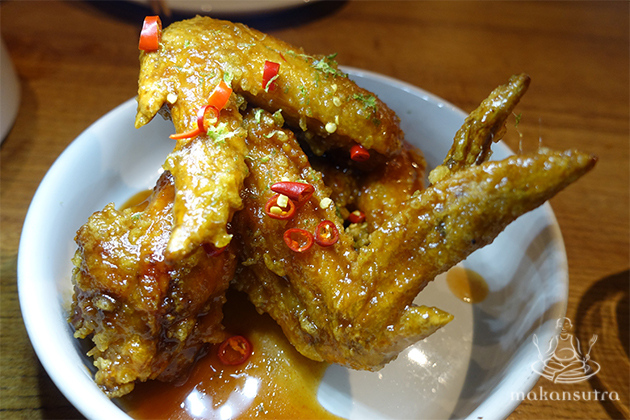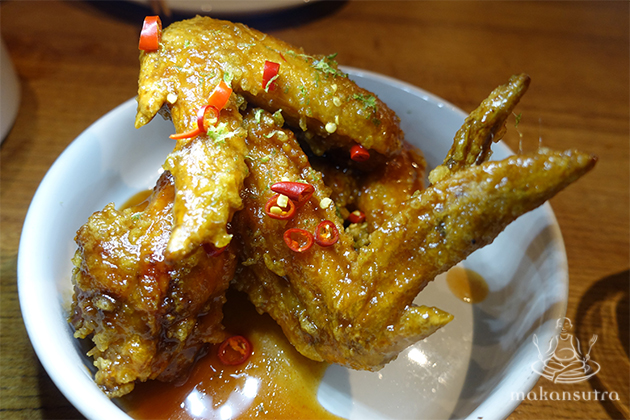 One dish, that was not as Thai as I remembered, was the Pretty Hot Wings (U$12). It was a pretty good excuse to toss something very well fried in a sharp and spicy Thai sauce made with tamarind, garlic, fish sauce and sriracha chilli. It was hard to stop eating this one and I forgive them for being just an expression of the Thai kitchen. Between the two coconuts curry noodle of sorts, the Kanom Jeen Nam Prik (U$21) and the Khao Soi (U$18), my vote went to the former. The glutinous beehoon was right and it sat very well with the rich white curry, topped with a tamago egg, garlic chips, tempura leaves and chillis. The Khao Soi looked appealing but the crispy noodles and the thick beehoon didn't feel as right. The smoothness was not intact but that's a supply problem, not everything "authentic" can be bought in American markets.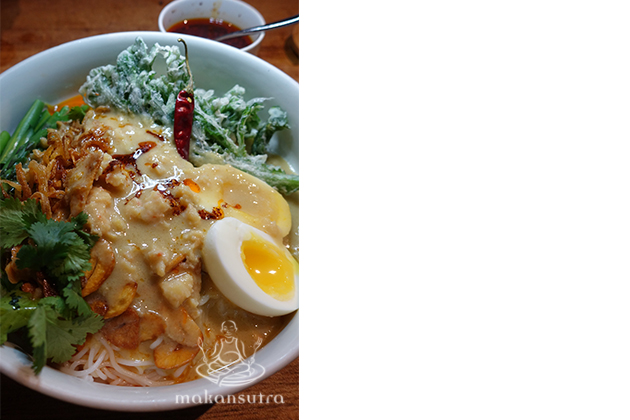 "Many young Thais say I am selling old fashioned food, but this is us, what I grew up with and I sell what I am as it's part of my heritage" Chef Pim tells me her problem of connecting the food "trendster" kids in our midst. But there are the others aplenty. The one dish that she was proud of was Khao Mun Kai (U$17, Thai chicken rice). It tasted like how it is in Bangkok street markets. Thing is, if you know chicken rice to be like the Hainanese version in Singapore, then you might want to give this one a miss.
In my opinion, many humble Thai eateries in Bangkok will give her a tough run for her money. Let's see if the Thai Michelin Guide has to say on this.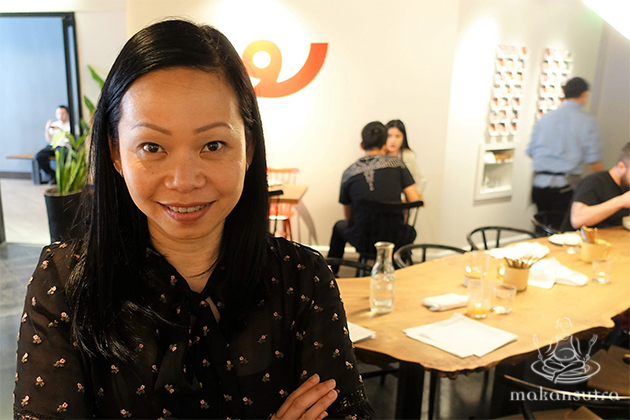 Kin Khao Restaurant (One Michelin Star rated)
Level 2, 55 Cyril Magnin St, (inside Parc 55 Hotel)
San Francisco, USA.
Tel:+1415 362 7456
11.30am-2pm/ 5.30pm-11pm (till 10pm on Sundays) daily.