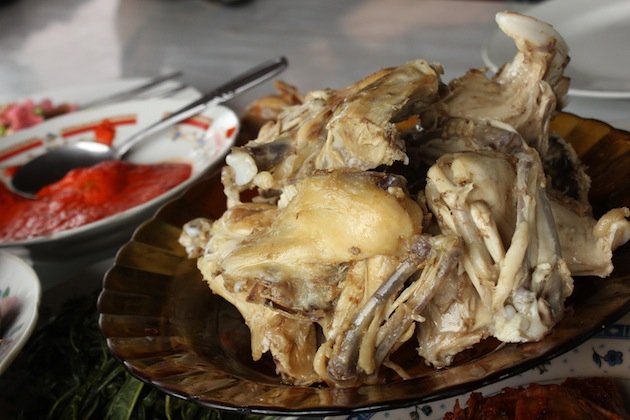 King of Chicken Pop
By Tris Marlis - Friday, Apr 19, 2013
First, there was J Pop, the pop music culture Japan gave to the world before K-Pop, their Korean counterpart, dethroned them from being champs of pop music. Of course there will always be the King of Pop, the legendary late Michael Jackson. But quietly in Indonesia, while all that "pop" was going on, someone got caught up in all that "pop" and an idea popped up in his head… Ayam Pop. It is a ridiculously simple looking, skinless fried chicken, but it is as delicious and satisfying as any spice-marinated version. During our recent trip to Padang, we managed to track down the birth place of Ayam Pop – Family Benteng restaurant – to find out what makes it so pop-ular.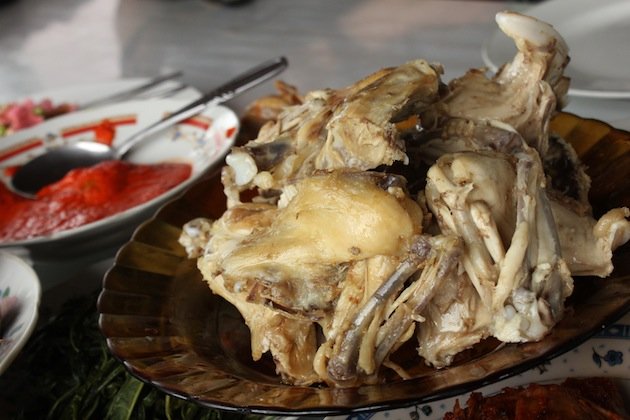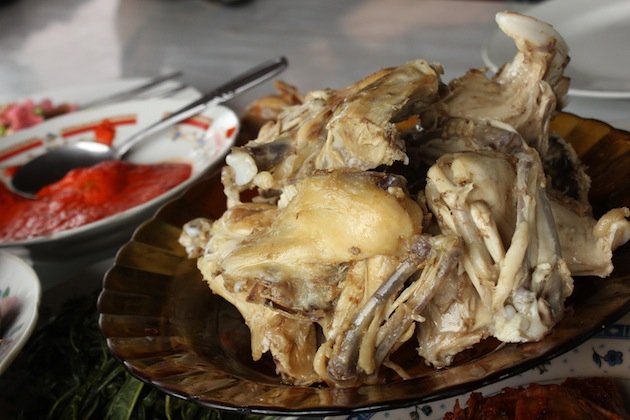 In the 1940s, the owner of Family Benteng, Pak Yulbray Pili, as well as his parents, were running a humble Nasi Padang stall by the roadside, in front of Padang's train station. They offer traditional Padang dishes, such as Rendang (beef stew in coconut milk and lemongrass), Ayam Bakar (grilled chicken) and Sambal Lado (green chilli paste).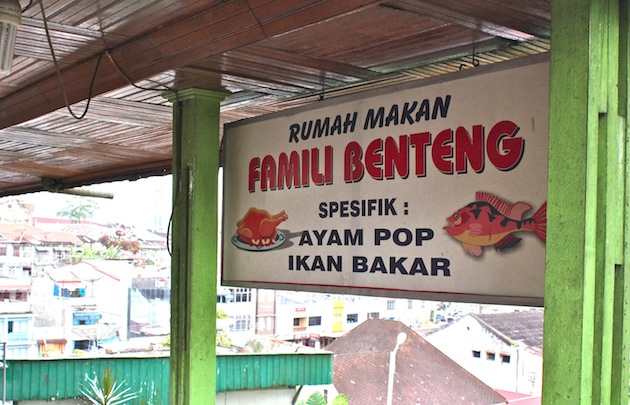 When we asked Pak Pili how his parents came up with the idea of Ayam Pop, he had no clear idea. The creation was a hit, and their customers kept coming back for this simple fried chicken. "We didn't have a name for it. It was during the Pop (music) era when our customers asked for the dish's name, so the word 'pop' came naturally to mind," explains Pak Pili, and the rest in pop history.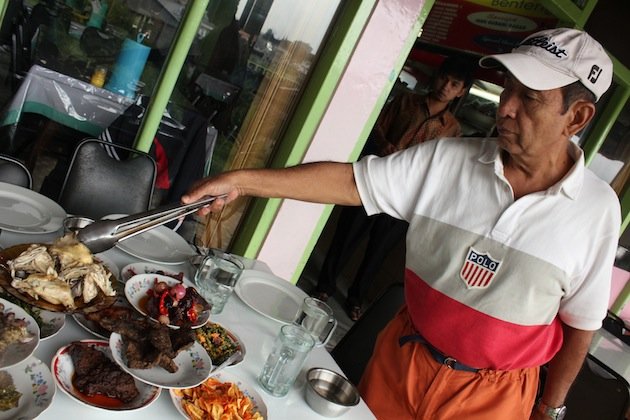 He explained that in west Sumatra, cooking chicken without its skin is a common practice. "It is practical, so you don't have to pluck the feathers. We are just used to it," says Pak Pili. His parents then dip the chicken parts in a mixture of water, salt and vinegar. Vinegar or lime juice gives the chicken meat a pure light colour, and also masks any unpleasant fowl smell. The chicken is then deep-fried in a pool of coconut oil until the bones are brittle and crispy, while the coconut oil aroma lingers in the juicy chicken chunks.
The local governor was so impressed with their food that he granted Pak Pili's family a piece of land so that they can operate the restaurant permanently. They moved to their current location in 1974.
Many people, like us, come to Padang in search for the best Nasi Padang and fall in love with Ayam Pop. In 1975, Simpang Rasa (a major Padang restaurant in Jakarta) picked up the recipe and started introducing it in Jakarta. The following year, Garuda (a famous Padang restaurant from Medan) add it in their menu. Today, Ayam Pop is a popular side dish in Padang restaurants across Indonesia.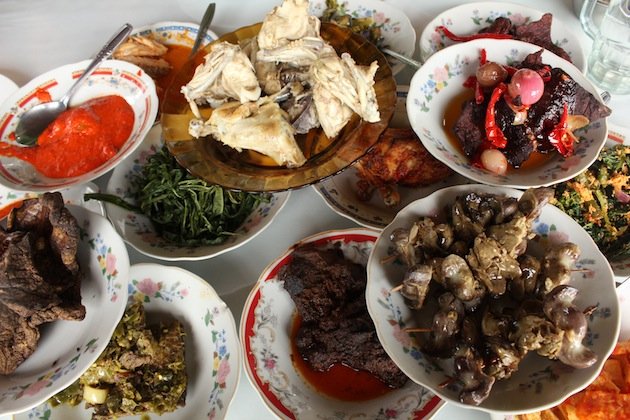 Next time when you go to Garuda restaurant in Singapore, try asking for Ayam Pop. You'll be surprise how good skinless chicken can taste.
RM Family Benteng Jalan Yos Sudarso No. 3, Bukit tinggi, Padang 26113 Tel : +62 752 21102