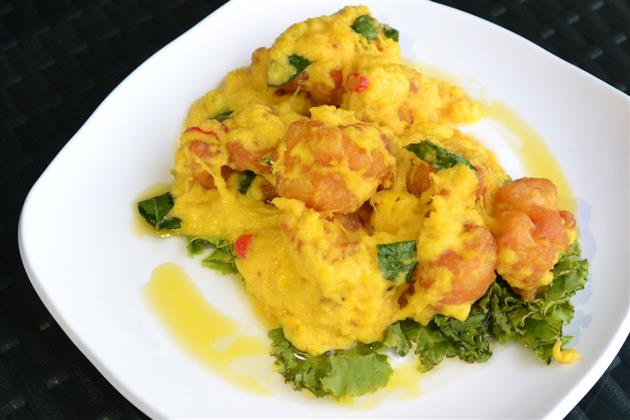 King's Meal on a Budget
By Jovita Ang (Images by Jade Hu @Makansutra) - Friday, Apr 04, 2014
My cohort of "young people" has a particular set of tastebuds and preferences, which can sometimes be expensive. Cze char chow is always welcomed, but its price tags can be a bit of a hindrance (but best eaten with hungry parents around!).
We love chilli crabs with golden brown mantou, fragrant cereal prawns, steamed assam fish and the list goes on. On days where our pocket money allows, we pool resources, order a plate and have a crab party. The mantous and steamed rice aren't just staples, they're like vacuum cleaners, meant to mop up every drop of sauce as we have to make every penny count.
So you can imagine just how we will feel if we can dine like a king on a pauper's budget – in a clean, comfortable and princely setting. And Mr Paul Lee, wants to give you just that at his 11-year-old ThaiPan restaurant.
"I was inspired by this stall at the old Sembawang food court, called the 'Taste of Thailand'. I was surprised at how low the prices were. Food wasn't super fantastic, but the price points drew them in," said Mr Lee.
And after a decade in the business, Mr Lee still banks on the same operation model – affordability (he introduced it as an opening offer but had not budged ever since). He didn't want people to spend so much.  Today, ThaiPan has gained its pool of loyal followers, many of whom are young foodies.
"Our entire gang comes here once a year, it's our tradition!" shared Jean Ong, a student at Temasek Junior College. "Our favourite here is the Butter Squid and Olive Fried Rice."
19-year-old Daryl Choo, an A-level graduate from Victoria Junior College shares the same thoughts. "The Butter Squid is good. It used to be better, but I still like it. My friends and I would come here two to three times a month when we were still studying. Prices are comparable to coffeeshop cze cha stalls and food's good too!"
ThaiPan serves up more Chinese than Thai dishes (its menu concept). I enjoyed a meal with my family there a few days ago, and here's what I felt are the hits and misses.
Yam Basket with Seafood, $22, featured a crispy exterior and a smooth creamy inside that is slightly sweeter than normal. The generous portion of fresh seafood was a huge hit with me. Prawns were succulent and springy, and the squid were stir fried till tender. At $22 for a family sized portion, it could feed more than four people.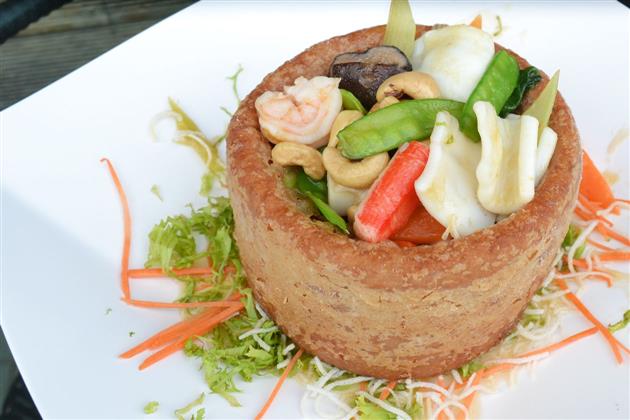 Jing Du Pork Chop, $9, the meat was slightly tough for my preference but still pleasant to chew on, addictive even. I only wished that sugar was used more sparingly in the sauce.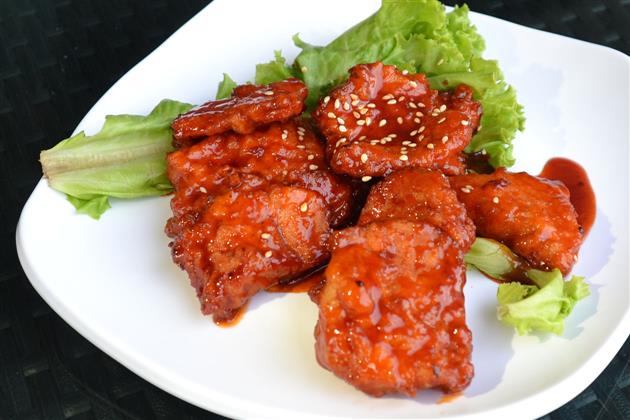 Broccoli with Fresh Crab Meat, $8, was the least memorable. I visualised an exciting presentation of bright florets drenched in egg sauce with visible chunks of crab meat floating atop. Sadly, sauce was overly starchy and lacklustre. I couldn't quite figure where the crab meat was.
While I tried the Butter Prawns, $16, the regulars in our group preferred the butter squid. It has been their house specialty since the restaurant's introduction and rightly so.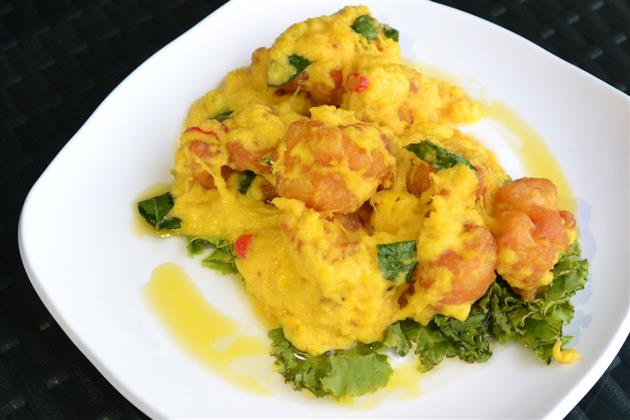 "When I first started this restaurant, others didn't really offer squid. Seafood prawns and crabs are costly, I wanted to offer a seafood dish that was more affordable for some, and also an alternative to those who don't like prawns and crabs," said Mr Lee.
Both are done in the same butter egg sauce, with a scrambled egg like texture, then poured over battered prawns or squid.While he loves the traditional salted egg sauce for its intense flavour and taste, he finds it "too dry" and "grainy".
While not all dishes hit the right notes, Mr Lee's passion and dedication to serving up good food at reasonable prices is surely commendable, coupled with good service.
"It didn't take long for my food to arrive though it was crowded. I like it here for the food, not so much the atmosphere because it can get a bit too loud for me," shared 19-year-old Madeline Lu.
I hope concepts like ThaiPan (affordably good food) will proliferate and this will surely lure the likes of me.
ThaiPan Restaurant, Mandarin Gardens Condominium, 13 Siglap Road
Tel: 6448 9827
Hours:
Lunch 11.30am — 3.30pm (Last order: 3pm)
Dinner 5.30pm — 10pm (Last order: 9.30pm)