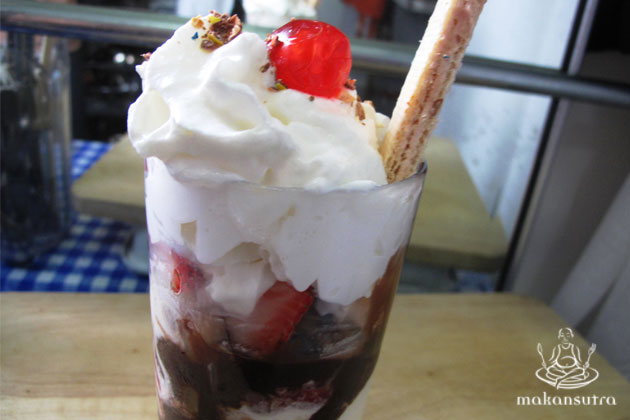 Knickerbocker Glory : A Sweet memory from another era
By Thammika Songkaeo - Wednesday, Sep 10, 2014
Nowadays, it's everywhere: in supermarkets, on the streets, at cafes and restaurants, and even homemade, this ice cream of yours and mine. But google "Magnolia Milk Bar", and you will be reminded that ice cream was once a treat in Singapore. Refrigerators weren't common in households in the 1960s and the 1970s, and parents and their children would have to make their journeys out to indulge at one of three expensive Magnolia outlets on Orchard or North Bridge Road or at Raffles Place.
Cold Storage launched its first Magnolia Milk Bar in 1969. Its present website contains the understatement, "Magnolia Milk Bar was also introduced and well received". Well, Magnolia was far more than "well received". It became a part of children's dreams and desires. They would be rewarded with ice cream there if they were well-behaved (if they saved every penny they could). Adults, too, found Magnolia a magical place to sit and people-watch, or even to churn out a sweet marriage proposal.
But now, not only is Magnolia gone (the last outlet at North Bridge closed in 1988). Along with its disappearance are some styles of ice cream, one of which is the Knickerbocker Glory. It's a mouthful to say, but a joy to devour, as the Knickerbocker Glory is an elaborate sundae served in a tall glass containing ice cream, gelatine, fruit, meringue, liqueur, syrup, whipped cream, an ice cream wafer, and a cherry (or a combination of some of those ingredients). The "Knickerbocker Glory" found in some cafes in Singapore now just isn't what the traditional version was. It's sad that it's a rare find on menus now, and even sadder to see the name being used for something that it isn't.
The good news is that it's not difficult to recreate the Knickerbocker Glory as it was. Try the recipe below for your homemade elaborate sundae, and feel free to experiment. Just at least honour the fact that the dish belongs in a tall glass. And why not make this for someone still hankering for that Magnolia Milk Bar version back in the day? Go ahead, make their day!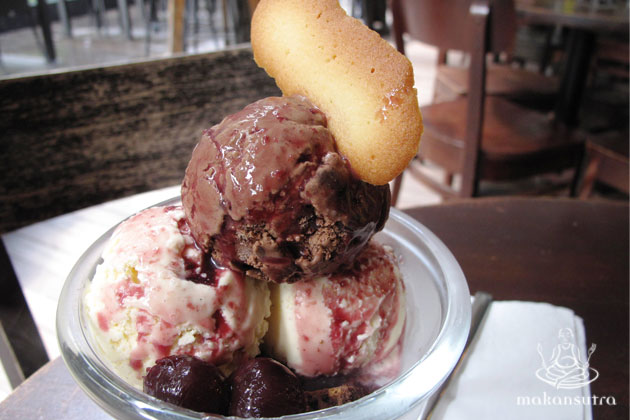 Knickerbocker Glory
Serves 1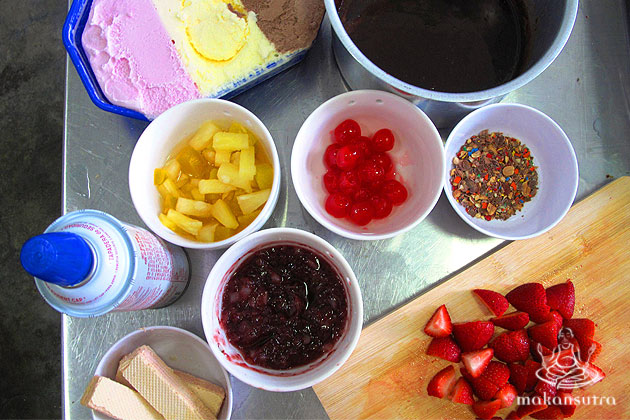 Ingredients(a little more than necessary, but who's complaining)
1/3 cup strawberry jelly
1/2 cup canned fruit cocktail (drained)
1/2 cup ice cream (strawberry or vanilla, to stay classic) (bring this out only when you're ready to scoop; otherwise it will melt quickly in Singapore…)
1/3 cup strawberries hulled and quartered
1/4 cup chocolate syrup (or liqueur)
Whipped cream
1 ice cream wafer (if none, use a "regular" wafer or a love-letter roll, just be creative!)
1 glazed cherry
1 tablespoon coloured sprinkles
Special equipment:
Tall sundae glass
Directions:
Layer strawberry jelly on the bottom, followed by canned fruit cocktail, then ice cream, strawberries, more canned fruit, and then syrup. Repeat three times. Then, spray whipped cream on top, and insert wafer and cherry.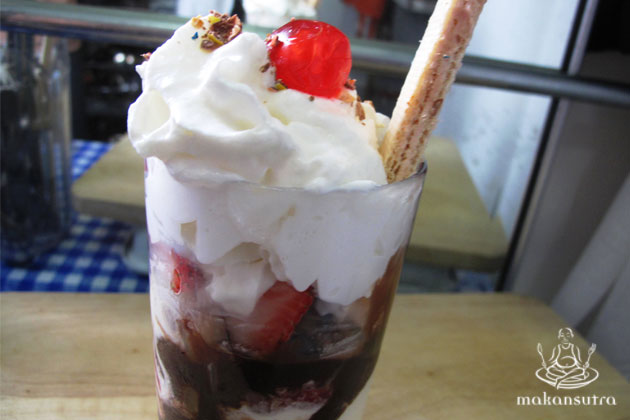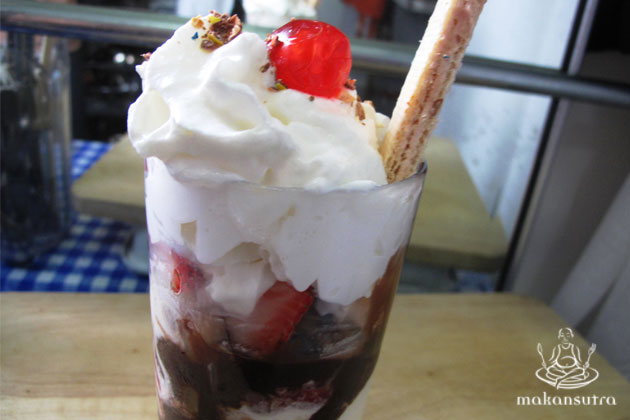 Indulge — seaside, if you want to do it the old-school British way.