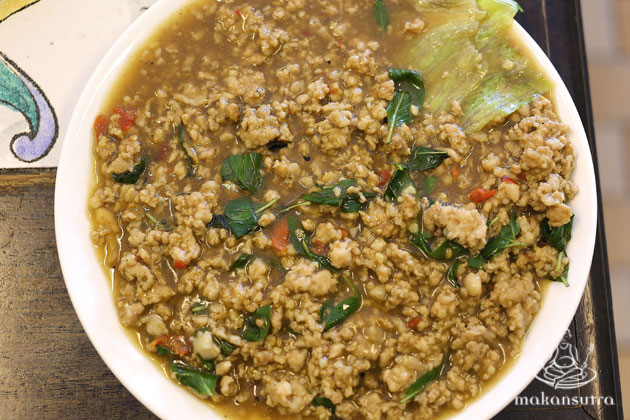 KOMBI ROCKS DINER: A retrospective take on their food
By Cecilia Joven Ong - Friday, Nov 28, 2014
My visit to Koon Kee Restaurant a couple of years ago had left quite the impression, so much so that it warrants a re-visit to see if its food is capable of withstanding the test of time.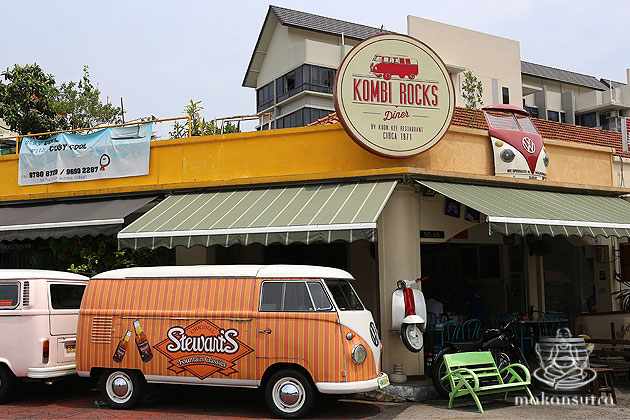 Chef Lim Koon Kee founded this restaurant in 1972. It moved from a few places before finally settling at its current location in 2006. Chef Hai Lim, his youngest son, had always been passionate about cooking and took over the wok with guidance from his parents. He then changed the name from Koon Kee Restaurant to Kombi Rocks Diner in early 2012 after his parents passed on. The restaurant is co-managed with his wife, Pearl.  
As reflected in the restaurant's new name, Chef Hai is an avid fan of Volkswagen Kombis who owns 5 Volkswagen Kombis, 2 Vintage Volkswagen Classic Beetle and a 1967 Porsche 912, a few Vespas, an Austin Healey Sprite and a 1964 Triumph Spitfire. Chef Hai's other passion lies in the restoration of classic vehicles, guitars, fans etc. Given his passions, Kombi Rocks is thus not quite your usual dining place. Filled with unique retro décor like the numerous Beatles memorabilia as well as other retro toys and random antiques, the restaurant hence promises you a rustic-like dining experience. Pegged at affordable prices, some of the displayed antiques are also for sale.
Their Horfun, a homely and comforting dish, is one of their signatures dishes.  The dish served with distinctive wok hei, a smoky and charred flavor that differentiates a good plate of horfun from a so-so rendition. Its irresistibility and limited portions also makes this popular dish is often a daily sell-out.
The Beef Horfun($8.50) on the other hand, was a quite a letdown as it did not taste as nice as I remembered it to be. The highly raved about charred flavor was rather weak, almost non-existent even. I would have preferred the horfun to be stronger and slightly more wok charred. The sauce was slightly diluted and flavorless with only the detection of a little hint of garlic aroma. The beef slices were slightly too tough as well. Steep price aside, the difference in taste leaves much to be desired.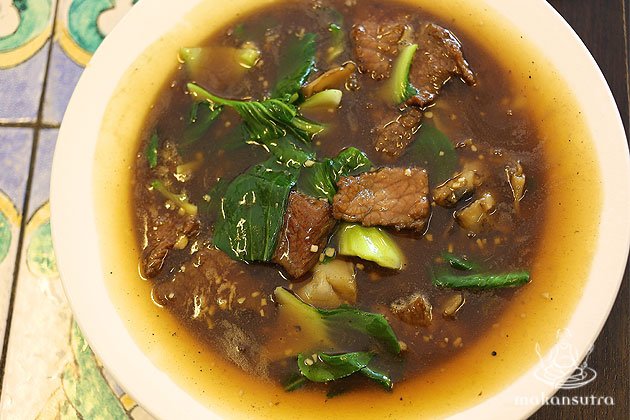 The Pork Ribs with Lychees ($14.00) fared a little better but it lacked both the sweetness of lychees and the hint of sourish taste that should be accompanied by the pineapple slices. The Thai Spicy Minced Beef with Basil ($11.00) was decent and stands out the most. The flavor of Basil was somewhat overwhelming but if you are a fan of basil, this dish is worth a try.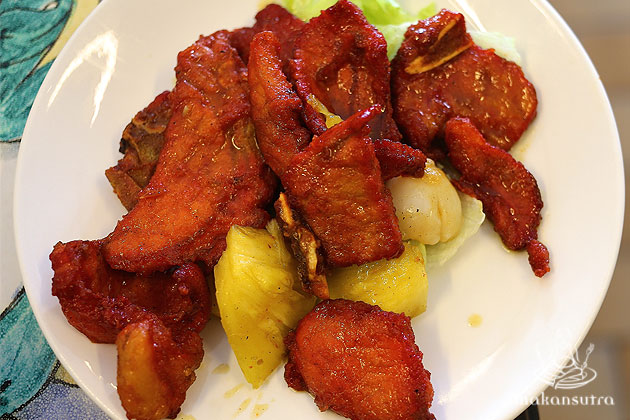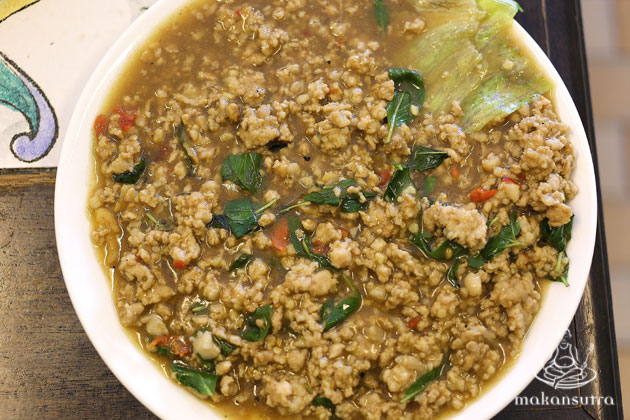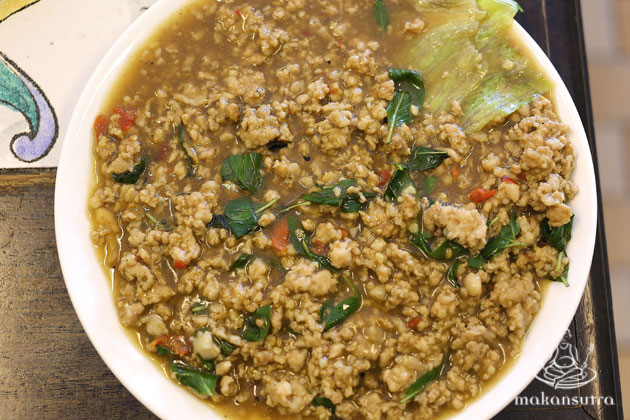 It is unfortunate that the quality of food has failed to stand up to the test of time.
On the other hand, there is also a noticeable change in the restaurant's customer base. Most of their patrons are now youngsters equipped with higher spending powers that are more enticed by the restaurant's decor than its food.
I did not totally buy into the retro nostalgia, feeling bittersweet, though pleasant. Sometimes, old things (including their old hor fun)  are better than new things as they have got stories  and heritage hidden in them.
KOMBI ROCKS DINER
66 Yio Chu Kang Singapore 545568
Operating Hours: 12:00 pm – 3:00 am (Mon to Sat) / 12:00 pm – 10:00 pm (Sun)