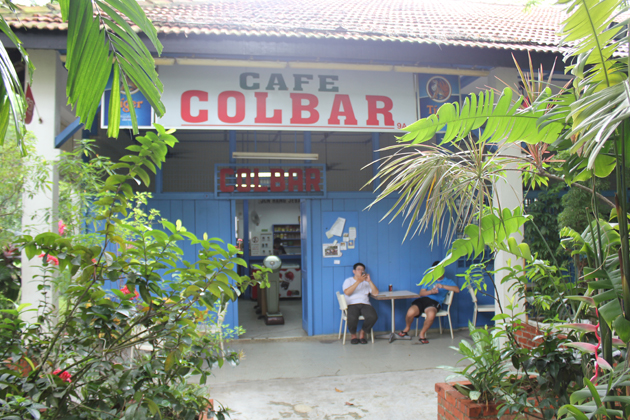 Kopitiam in Disguise
By Tris Marlis - Friday, Dec 13, 2013
Modern bistros, bars or cafes are great, but nothing warms our heart like an old school kopitiam. It's not just the cup of kopi and kaya toast, but the tiles, the wooden chairs, marble tables…it all adds up to being an old social space the soul can call home over a cuppa. But when the old meets the new, when modern takes on old school kopitiam icons meld – another level of kopi enjoyment is added. Much like how an added layer of cake is introduced to that same kueh lapis. We tracked down three kopitiams in disguise, which are making some buzz and are not quite seen as fads, yet, perhaps.
Bread King, 43 Burghley Dr, Hours: 7.30am-2pm, 5pm-9pm (Closed on Tuesdays), Tel: 62892508
Take a stroll along Burghley Drive, slowly, or you might just miss this corner coffee shop. Hidden in a tennis court and sports complex, Bread King is like a neighbourhood kopitiam, offering artisanal homemade pastries and bread that are baked in small batches to keep it fresh. It has alfresco seating and is surrounded by greeneries, which give it a serene atmosphere. You can even sit under the mature and shady trees. The owner, Pedro Muniz, speaks a smattering of six different languages to communicate with his wide clientele. He also hawks some fresh produce, just in case customers around this quiet neighbourhood need it. One gentle warning – the opening times are not always reliable as the owners have other "day jobs" too.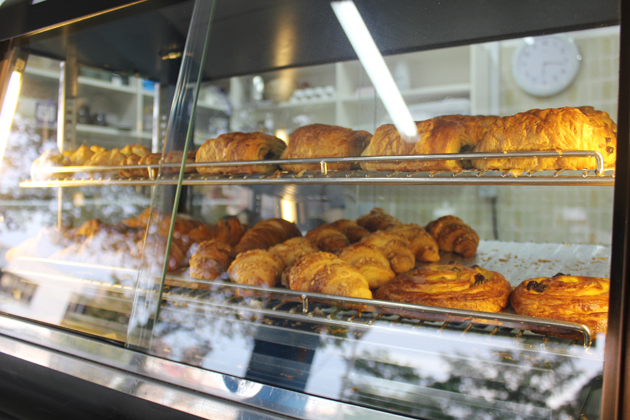 Kombi Rocks, 66 Yio Chu Kang Rd, Hours: 12pm-3pm, 6pm-10pm (Mon-Fri) 11am-11pm (Sat & Sun), Tel: 62881206
Everything at Kombi Rocks speaks retro, from the antique Volkswagen Beetle parked outside the eatery to the memorabilia collection they have inside. It reminds us of a corner coffeeshop. They offer classic cze cha dishes with some Thai influences. The marble and wooden tables with floral tiles give it a very homely kopitiam atmosphere. Every Tuesdays and Thursdays, they have live music performances – oldies, of course. The owners come from a food business family and once ran a restaurant inside a school along Bukit Timah.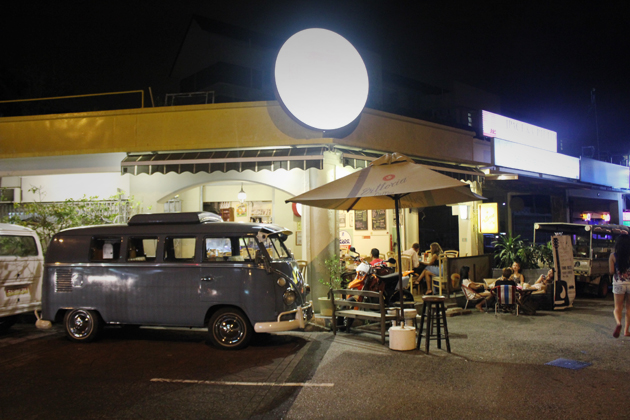 Colbar, Wessex Estate, 9A Whitchurch Rd, Hours: 11am-10pm (Closed on Mondays), Tel: 67794859
This used to be a canteen for the British army back in the day, when the surrounding area was dotted with army quarters. It offered, like they still do now, British Hainanese fare with popular local faves, such as fried rice and meat chops. The whole attap roof cafe was moved, tile by tile, from its original location a few hundred metres away to this present location a few years back. It has the charming kampung days atmosphere – from the "Pepsi" wooden signboard at the entrance to the tables and chairs. The charming alfresco seating reminds us of the seafood restaurant in Pulau Ubin. The location looks as if it's located in the middle of jungle. The menu, however, is classic English food and local perennial favourites, paired with imported beers.