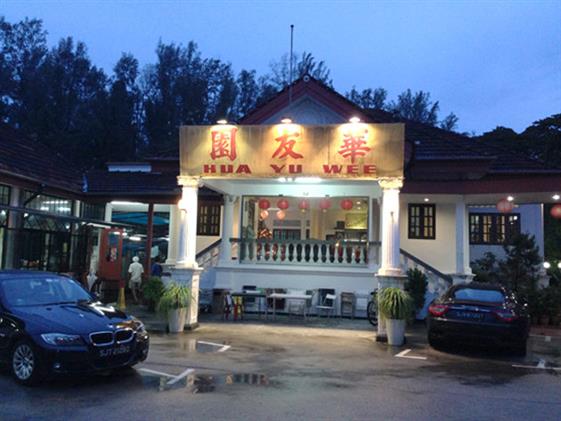 Last icon from the old Upper East Coast Road Seafood row
By Sheere Ng - Thursday, Jan 17, 2013
If you are born before the 70s, you would most likely remember Upper East Coast Road as the go to place for seafood. Before the land reclamation project completed in 1970, the seafood restaurants along that particular road actually fronts the shore. Eat seafood, admire the sunset, balmy evening and listen to the sea as it laps the shore – ahhh, what a great life.
But since 1977, the government had announced plans to relocate the restaurants. Those that were running their businesses on temporary planning permissions, such as Palm Beach (said to be the birth place of chilli crab), Red House and Kheng Luck, were the first to be affected. But it was not until 1985 that they were moved to East Coast Park seafood row, partly fueled by residents' complaint of illegal parking by patrons along that old stretch.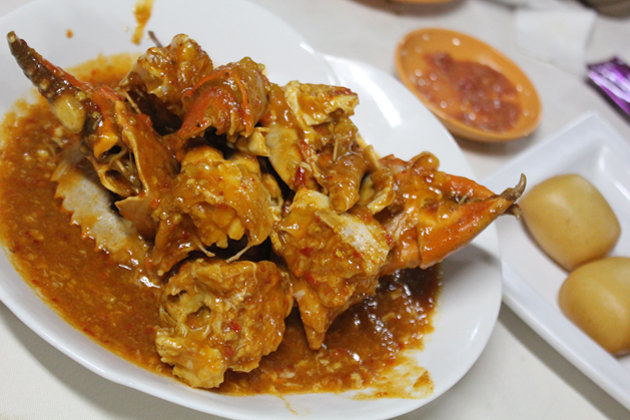 Today, all have disappeared except for one – Hua Yu Wee. (Ms Poh, the restaurant's supervisor says she's not clear why they didn't have to move, although old newspaper reported that those who held permanent permission license could stay put.) More than 50 years on, the big white stilted mansion that house the restaurant at its main hall looks decrepit yet charming. Coupled with the backyard dining (a shelter was built over it some years ago, diluting its old charm, unfortunately), Hua Yu Wee is refreshingly different from the modern restaurants.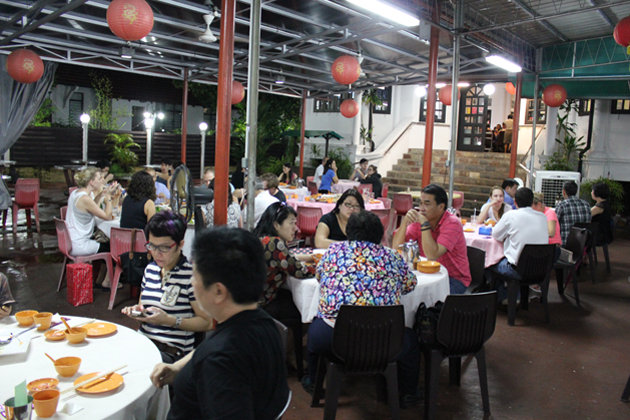 A retro building facade isn't all it has. The restaurant also possesses a capable head chef, Mr Teo Ah Chye, who has been with them for more than 20 years. He may not have an expansive range of innovative dishes to offer, as how many newer establishments are wont to by habit, but he scores high marks for the rendition of classic dishes.
So excuse the waitress if she insists that both the chilli and pepper crab are equally good. Against our inclinations, we heeded her advice and ordered both. They did not disappoint. The former left a tingling sensation on your tongue yet sweet enough to encourage the next bite. The peppery version on other hand, had an almost choking aroma but the potentially overpowering flavour was brilliantly tamed with caramelised onions. Both were winners.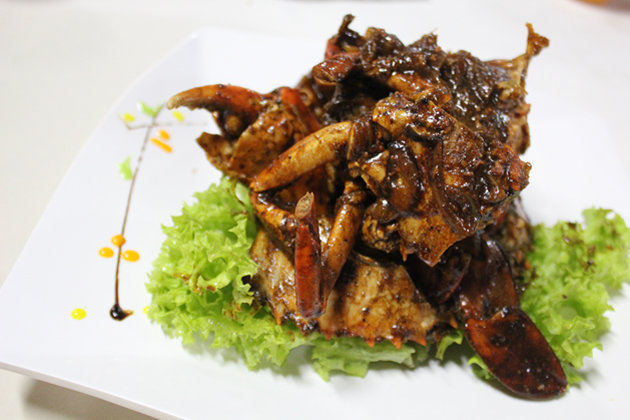 Just as enjoyable was the clams hor fun. Its brilliance lay in the crispy deep-fried kway teow pieces sprinkled atop the usual wok fried kway teow, presenting two contrasting textures in one dish accented with clams.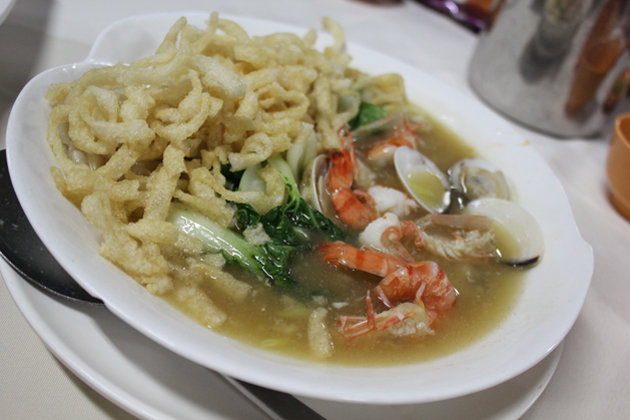 Those who come to this restaurant must never miss their beef hotpot, which has a rare and appealing edge – a spicy fuyu sauce (a reflection of the owner's Hainanese heritage) that complements the beef to a T. However, the meat and stock (the traditional, light and humble type), we must admit, is no big shake.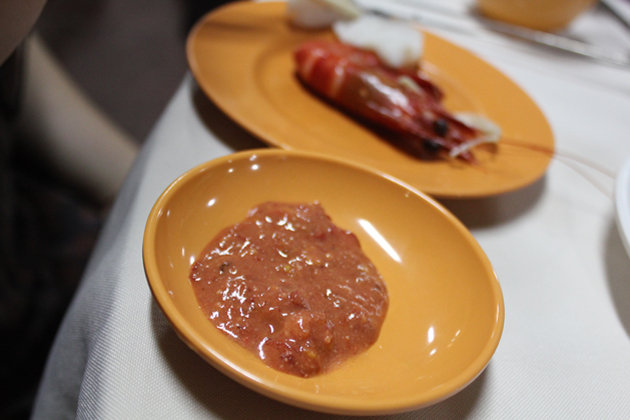 Customers are mostly families and many of them are expats who stay in the area. Besides the unique ambience, they are also attracted by the fact that Hua Yu Wee does not charge corkage fee. On a regular Tuesday evening, at least three tables brought their own wine to accompany their seafood dinner. Service charge is omitted from the bill too. Ms Poh explains that as they never had this practice, it's impossible to implement a new policy without having the regulars complaining. Hail to the old restaurants and their old ways!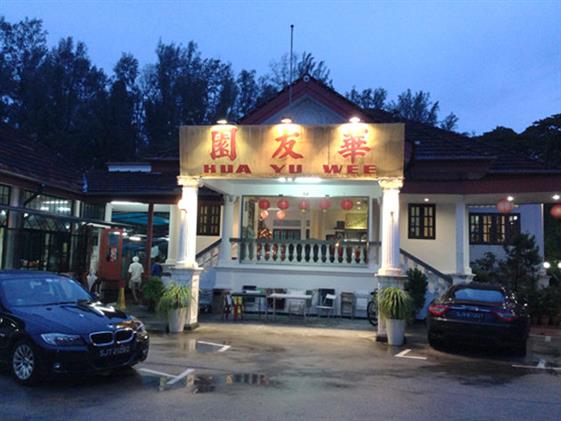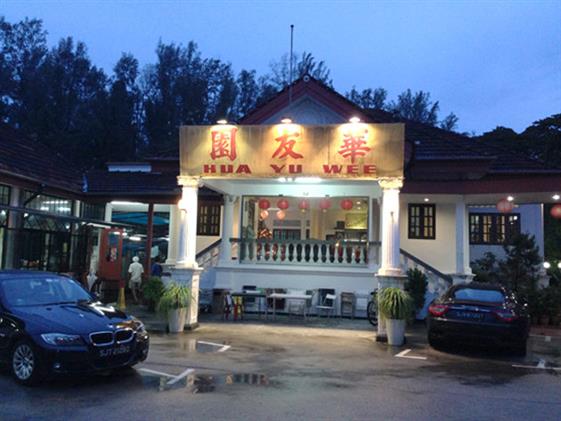 For those of you wondering about the life expectancy of this restaurant, this is what Ms Poh says: "I'm not too worried because we signed a contract with the landowner."