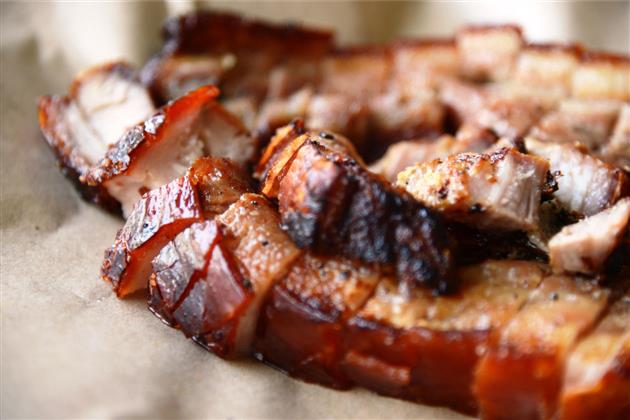 Latched onto Lechon (Iskina Cebu)
By KF Seetoh - Monday, Jun 16, 2014
I recently had a wonderful week filming in Manila and Pampanga in the Piglippines… I mean Philippines. Yes, the place is pork heaven central. Anthony Bourdain may have declared the best roast pig is actually found in Cebu there, but that's another story and debate. They stew, deep fry, bbq, chop up the head and create a national dish (Sisig) and do stuff with the offals… and in so many ways and flavours (as long as it's with vinegar). A private home dining chef (Pepita's Kitchen) also created her own roast suckling pig stuffed with mushroom rice and accented with truffle oils – and won a local award for it. She uses a unique stone brick oven at home instead of the usual open pit fire grills. I was also bewildered when we visited the La Loma area in Quezon City, Manila, their de facto lechon street. They roast them street side and serve them inside their restaurants.
While there are enough roast pork and suckling pig joints in Singapore, lechon stalls are quite absent from the scene. The main reason being – you need a big open wood fire pit to roast lechon, the ideal way our Pinoy friends, would like it done. That, is expensive retail space and not practical in logical Singapore. There are some smaller wood fire grill lechon liempo (sio bak) and lechon manok (roast chicken) stalls around but hardly anyone roasts an entire pig. Then there's these Iskina Cebu folks which I was onced "warned" about by a petrol station cashier and manager "you have to go about 6pm when the whole pig is freshly bbq'ed, otherwise, later, all finished liao."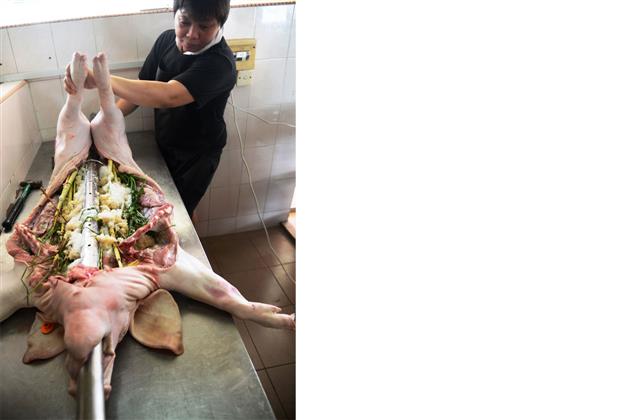 It's a coffeeshop stall behind a bus stop and there was a queue in the corner of the otherwise quiet eatery. The crowd was mesmerised by this whole pig sizzling over an open wood fire pit. They just wanted a slab of the juicy meat with thin skin crackling over rice ($10) and some vinegar garlic dip. "We grill this 25kg hog for about 4hours and it's stuffed with garlic, lemongrass and onions and spring onions." says Brenda Calledo, who managed the place with her son and owner Chris, who was out of town. They grill one pig a day but come Fridays to Sundays, two are put over the coals.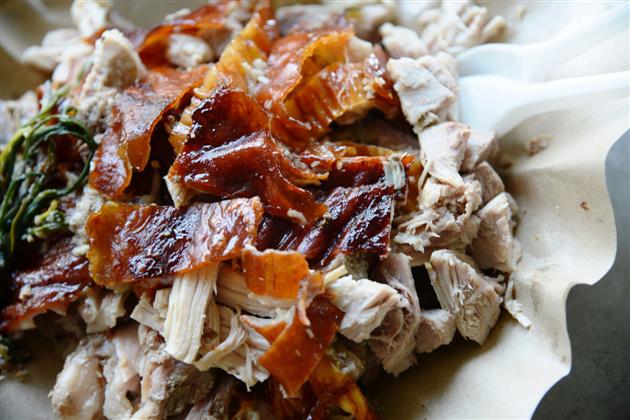 It's not like what it is in Cebu (Lechon capital of the Philippines, where Bourdain flipped over for) but it's the best we get here based on supply quality and grill environment (you need a lot more breathing space for perfect grilling). But it came juicy, some would think it's like chicken, and if you get the uber crispy thin back skin with nary any fats below (the best part), then it's a party in the mouth. You don't need much dip – the marinate stuffing and simple salts is enough to please.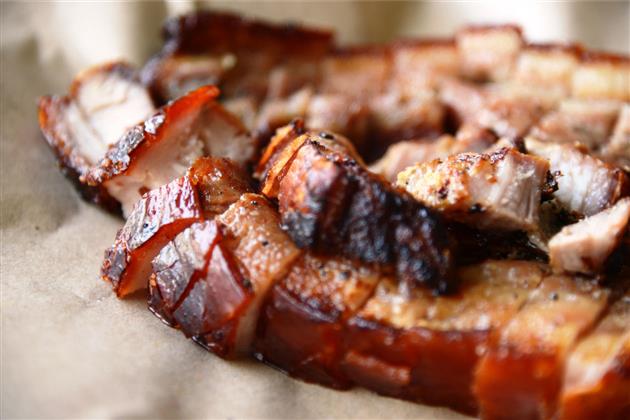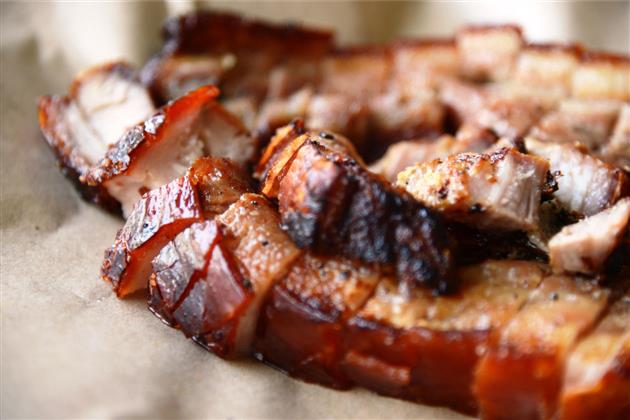 Their lechon liempo ($6 with rice) or the sio bak, is done sans baking powder, like how many roast meat joints here employ, and it come just naturally crispy. Have them both with their own version of ketupat or plain rice and get back in touch with the simple natural pleasures of roast meat over rice. The roast chicken or lechon manok, is just a side show here – it sells out only after the piggy is gone.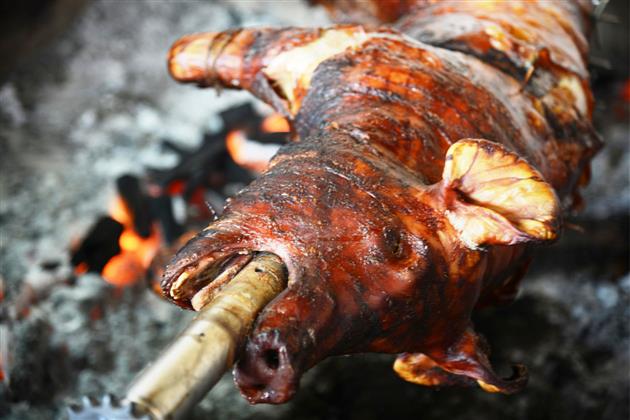 My advice is to go early, around 5.30pm, to stalk the hog, when it comes off the grill.
Iskina Cebu
Blk 1016 Geylang East Ave 3 (opp Paya Lebar MRT)
12pm-9.30pm
Closed on Mondays
16 August 2018:
Relocated to
Timber +
73A Ayer Rajah Crescent #01-27
Operating Hours: 12-10pm, closed on sunday