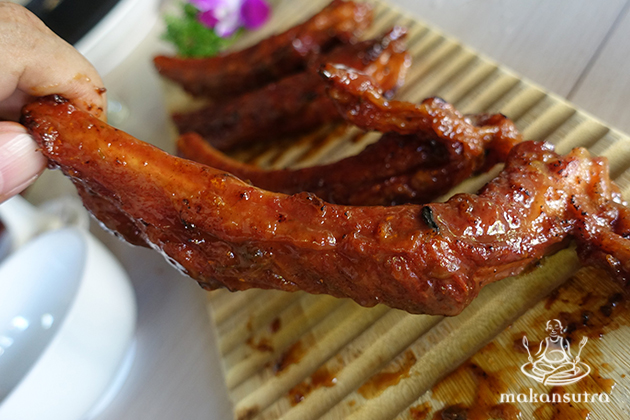 Lazy Big Chop: Maybe a Cze Cha Bistro
By KF Seetoh - Friday, Jun 30, 2017
When word is that this is some kind of a "cze cha bistro", it automatically piqued my interest. Questions fly in my head- is it modernist local fare, progressive, or just a brand gimmick to hawk alcohol with the usual stir fries, and of course, is it overly expensive. Cze cha meals are the greatest family makan institution in Singapore. This is where they head to when everyone cannot agree on what to eat on a weekend gathering. There's often something to please everyone.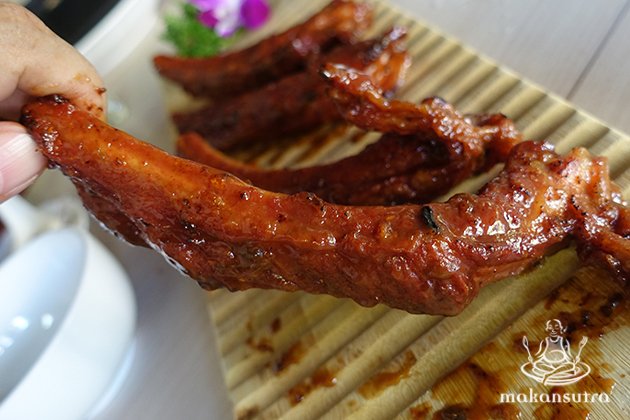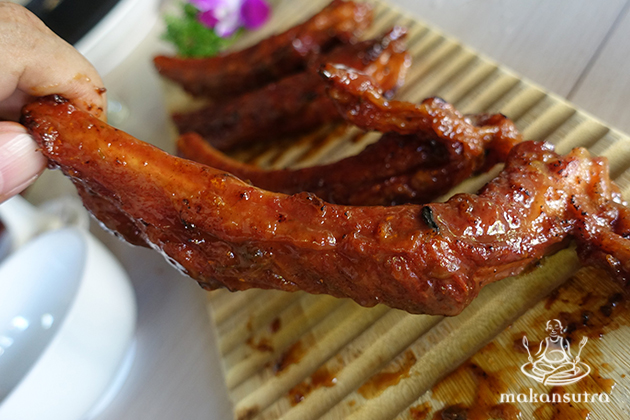 The place is not much in the design department (a good sign for me as they concentrate only on the food, like all good cze cha places do). The first page of the menu state the signatures- champagne pork ribs, seafood curry beehoon, pepper mushroom yam basket, buttermilk fried chicken and steamed turbot. I try not to fall for self- proclaimed pat-on-your-own-back signatures. I rather the customers spread their own word. But I heard a lot about the seafood Curry Beehoon (from $30) and the Champagne Ribs (from $24). Curry beehon always have a special spot in me. It began when my mother took me to the ritualistic middle of the month temple visits where they serve free vegetarian curry beehoon. The version here is decadently adorned with crayfish and clams. The curry was rich, very moreish and did not bruise the throat on the way in and the beehoon was soft and slurpy, like how I like it. But the dampener that day, was the crayfish- not as fresh as I expect from a $30 rendition and I know hor-fun hawkers that dish out fresher ones at a quarter the price. Then the champagne ribs came to save the moment. I noticed it was not double cooked (braised in stock till soft, chilled, and then deep fried for texture outside). They marinated the prime ribs and fried it straight up and it had a lovely naturally firm and juicy bite to it. This is when the "bistro" part comes in- it calls for a tall long craft beer, which is what they specialise in.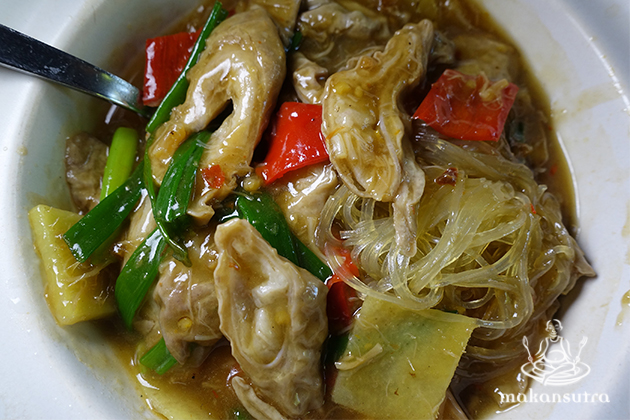 Another rare dish I spotted was the Claypot Fried Intestines ($16) with glass noodles. But be warned, this dish has some pong of the large intestine buried in the flavour. You either love or loathe it. I adored it, but the intestines were braised, not deep fried to a crisp. When the Chilled Drunken Drumstick ($16) came, with a few slices of century egg, I was thrilled. The turned the boneless drumstick into a roulette and stuffed bird eye chillies in the middle, a great trick and visually arresting. But I suspect my order sat in the chiller longer than needed. All the flavours and the cold gelatin, were intact but the texture was a tad too firm for me.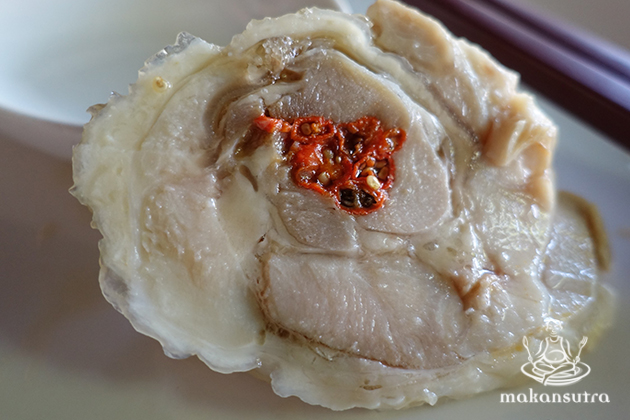 The Soft Shelled Crab with Pork Floss ($26) was an easy-peasy crowd pleaser. You have to be a novice to mess this dish up in the kitchen.
I save the best for last- the Signature Fried Chestnut Bars. They turned my Cantonese childhood favourite dessert- the starchy water chestnut soup, into a kueh and deep fried it, with a lovely crumbly, flaky and crispy batter. It was quite hard to stop eating this one and they were generous with the water chestnut strips.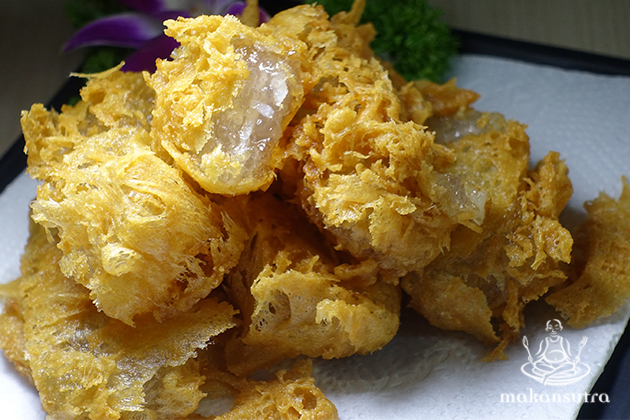 A bistro this place isn't, just a nice cze cha spot with craft beers and lots of parking space in front.
Lazy Big Chop
1A, Short Street, #01-o4
11.30am-2.30pm/ 5.30pm-10.30pm
Closed on Mondays
Tel: 6238 8443