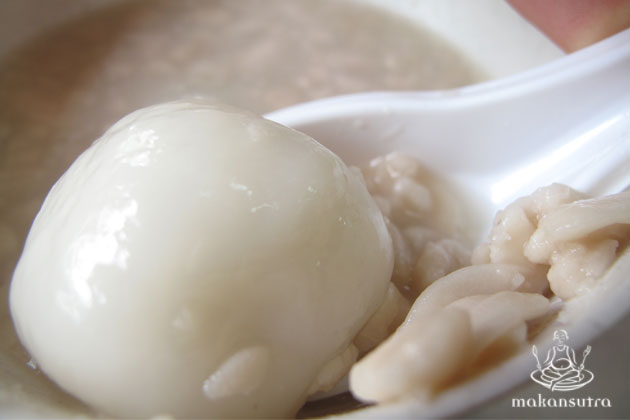 Local Comfort Foods: Five lovably and lesser known favourites
By Thammika Songkaeo - Wednesday, May 27, 2015
(Ipoh) Sah Hor Fun
Tuck Kee (Ipoh) Sah Hor Fun: #02-40, Hong Lim Food Centre, 531A Upper Cross Street, Closed Sunday, 11 a.m. – 3 p.m.
The man was slurping his soft and tender crayfish noodles, quietly but diligently, with the occasional smack that the end of noodles brings to the face. To him, these noodles brought the midday comfort of which an office life had rid him for the past twenty years. Like him, Tuck Kee (Ipoh) Sah Hor Fun's other eaters came to the joint to slough away their rough days. Hor Fun as comfort food… Who would have thought? But it isn't just Hor Fun that appeared in our conversations with random folks at hawker centres and along the streets. Here are five comfort foods you might have forgotten could salvage your soul, thanks to our informed foodie pals: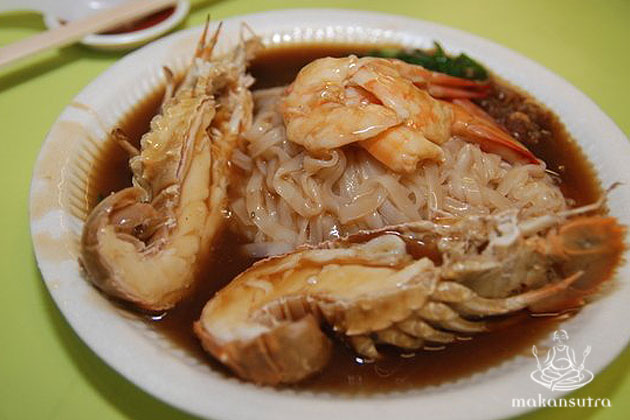 Otah Crispy Curry Puff
Tanglin Crispy Curry Puff: #01-06, Maxwell Food Centre, 1 Kadayanallur Street, Closed Sunday, 7 a.m. – 7 p.m.)
Crispy, flaky curry puffs are already a known comfort food, but the otah filling at Tanglin Crispy Curry Puff ($1.60) lends a magical softness that stuns you. Your mouth first enjoys the crunchiness, and then wham! A warm, slightly salty,  spicy fish paste, blended with coconut milk and herbs, hits to wake up your senses. It's perhaps also the large size of the curry puffs here and the fact that the cooks don't skimp on their filling, that amplify the warming effect. The little birdie who nominated this one said that she found it by pure chance! "It was a day when they didn't finish making other kinds of curry puff yet, so I had to eat this one. I've been eating it nearly every day since that day."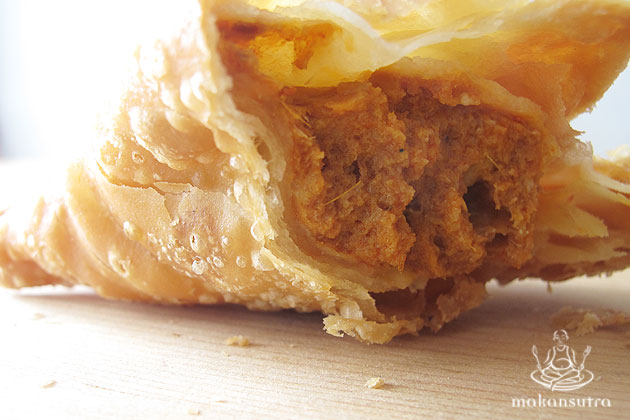 Pongal 
Chetty Vilas Restaurant: 10 Norris Street, Daily, 6 a.m. – 11 p.m.
This is probably the least known, if you don't venture out to Little India often.  We found out by walking into Chettinad restaurants and observing what the others ate (ravenously). Ven Pongal – herbs- and spice-infused rice, usually served with sambar and chutney – is a common breakfast in southern India, but you'll often see it as just "Pongal" on menus. It is hands-down comfort food, as it is a load of mushy (yet fragrant and well-spiced) rice. At Chetty Vilas Restaurant, the Pongal is decadently flavoured. You'll be biting into pieces of cumin seeds and cashew, and the dish is made even more alluring with a chicken masala that is a wave of hot, soft, and fiery, thanks to capers, corianders, and curry leaves ($5 for Pongal and chicken).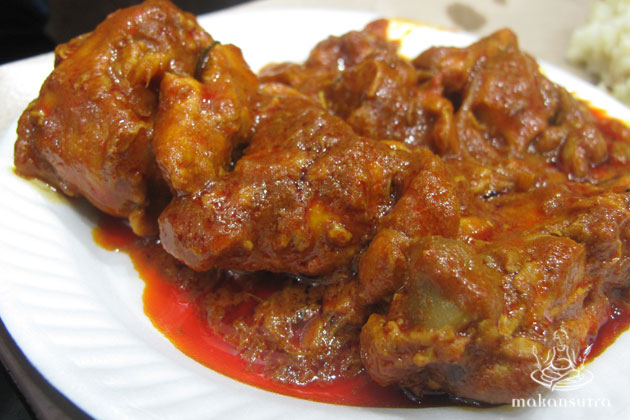 Ice Cream from ice-cream-uncles
Street Ice Cream: At various locations depending on where the vendors park, such as in front of Lucky Plaza (Wall's) and 280 Joo Chiat Road (Evergreen)
Not all ice creams are the same. When an uncle on the streets slowly cuts your chunk and nestles it between two thin wafers or a colourful piece of bread, it's more heart-warming than a scoop from a posh creamery, you know? Vanilla and strawberry came up as the top choices "because we've been eating them since we were young", our interlocutor also said, but "durian" and "sweet corn" options also appeared for their aromatic sweetness. We even received an extra hint: We see Wall's Ice Cream a lot, but Evergreen Ice Cream on Joo Chiat, which is less known, is just as great, too. (An ice cream sandwich on the streets usually costs $1.20.)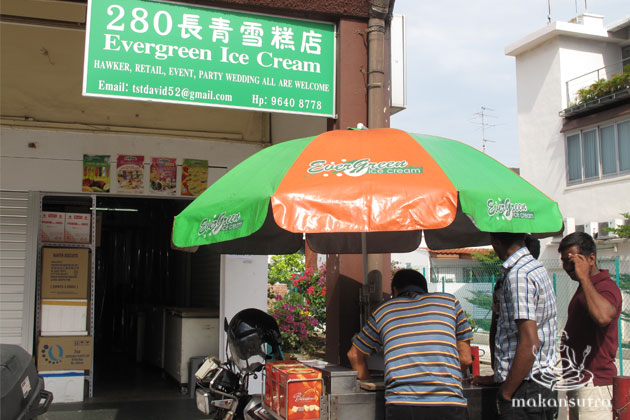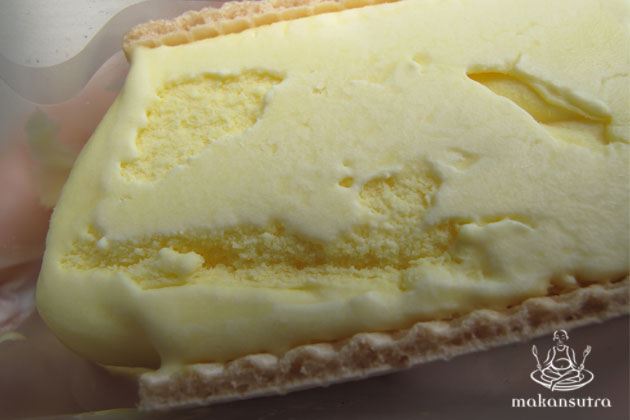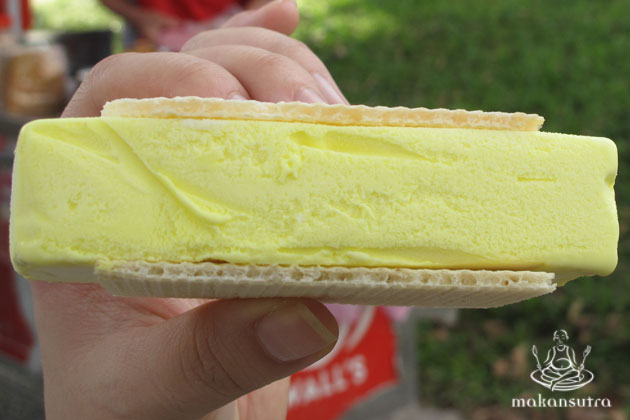 Lor Mai Gai
Malaysia Boleh: Jurong Point Mall, Daily 10 a.m. to 10 p.m., Lor Mai Gai is right at the entrance
We didn't expect it, but we understood when this came up. Fragrant sticky rice, kissed by the typical saltiness of dim sum. The chicken is chunky, but at the same time soft enough to blend with the rice. It's the mush that enters your mouth that lets you just take endless spoonfuls. You feel like you're being fed in your childhood when you eat this dish. We asked our birdie where he liked his Lor Mai Gai, but he approved of it so much that he said, "Anywhere. Lor Mai Gai anywhere." We'll help him out with one suggestion: the Lor Mai Gai at Malaysia Boleh in Jurong Point ($1.80) draws a long line of hoarders buying them by bagfuls to take home. Not bad there at all.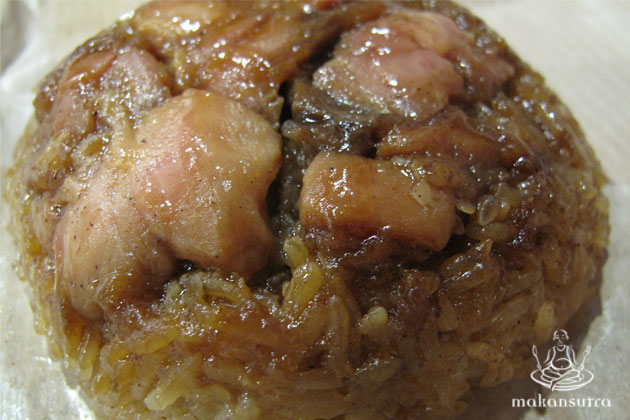 Ah Balling Peanut Soup
75 Ah Balling: #01-75, Golden Mile Food Centre, 505 Beach Road, Daily, 9:30 a.m. – 9 p.m.
Ah, it makes us feel like ballers again. Soft, bendable halved peanuts melded with a sweet soup to create the white, pure backdrop for gooey rice balls – that is what is so satisfying when it comes to this dish. "It's not just the taste," Jennifer Ho, a university student and peanut-soup-lover explains. "It's also the white colour that is so comforting." True, there is nothing to distract you with peanut soup, only the flavours that pop and ooze out of each ball, be it peanut, black sesame, red beans, or even green tea. "My favourite is 75 Ah Balling because their soup isn't too sweet," (4 balls in peanut soup for $1.70) Jenny said. And she was comfortably right.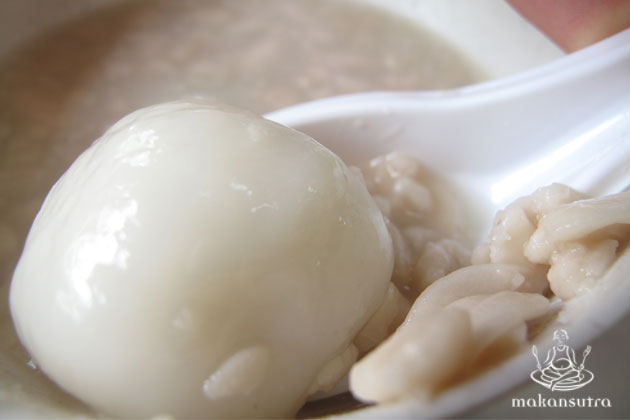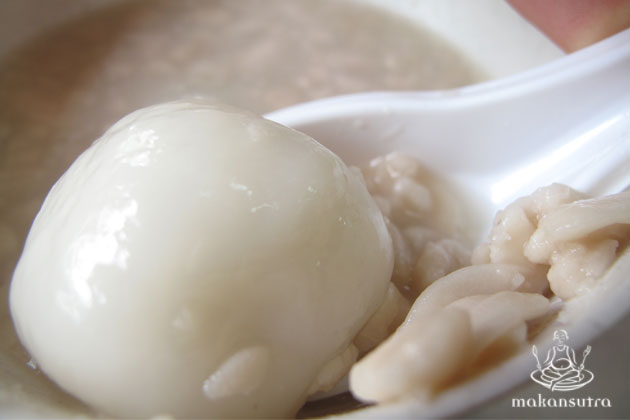 So don't even waste another minute. Go and comfort yourself.