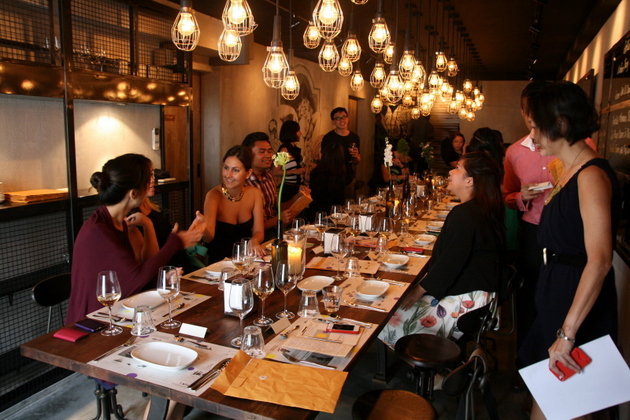 Lolla's Got Local Talent
By Catherine Ling - Tuesday, Mar 26, 2013
Pang Hian Tee has never run a restaurant before. Six months ago, the self-confessed bon vivant and his partners set up Lolla's at 22 Ann Siang Road offering Mediterranean-influenced small plates and a communal dining atmosphere. "Everyone told me I needed to hire a foreign chef with some celebrity factor in order to draw the crowd, especially the expats," he says. But Hian Tee stuck with what he believed in – a local chef, Ming, with no formal training too, but one who shared his food philosophy and was extremely passionate about cooking.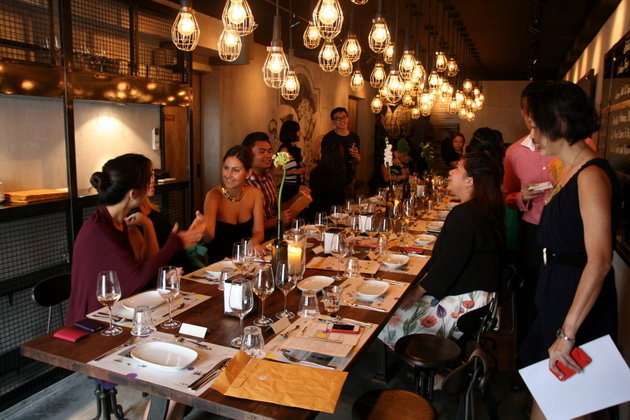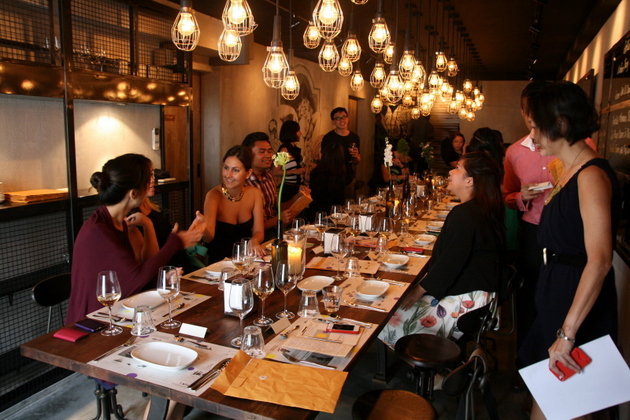 His guiding principle is simple. "Lolla was started because of a group of friends' love of good food and wine. We only serve what we would love to have at our own tables at home with our closest and dearest. If we don't love it, we won't serve it," says Hian Tee.
They hit gold with their unpretentiously simple yet inspired creations. Word-of-mouth spread quickly, with media raving about the hot new find. Lolla managed to cover costs in the first month of operations – a real feat considering the high cost of set up and how tough it is for eateries to even survive the first year. It's early days yet but Zagat's already listed Lolla as "One of the World's Top 10 Hottest Places to Eat". Lolla's phenomenal success surprises even the founders themselves. But perhaps it isn't that much of a mystery.
For one thing, Hian Tee knows what good food is. He had been organizing Lolla's Secret Suppers – a series of dinner events he started with friends who all wanted to share their love of good food with like-minded people. He had met Ming during one of these suppers and asked him to cook for one of the sessions. Hian Tee was so impressed with the young lad's prowess and deep knowledge of food, he kept his promise to keep in touch – "Ming, I'm opening a restaurant. Come work for me," as Hian Tee promised.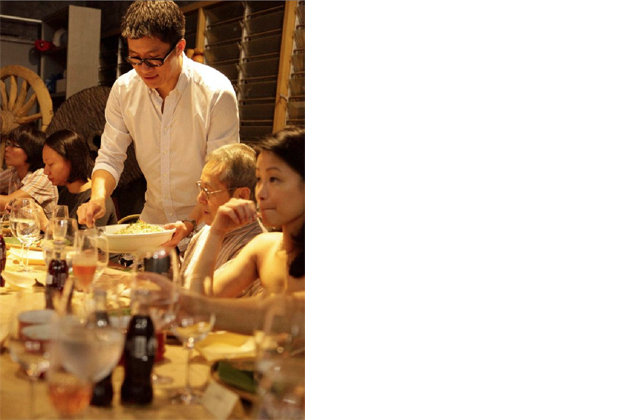 Sharom is the other local chef that Hian Tee recruited. He is extremely good behind the stove, and also understood the kind of food that Hian Tee was aiming for.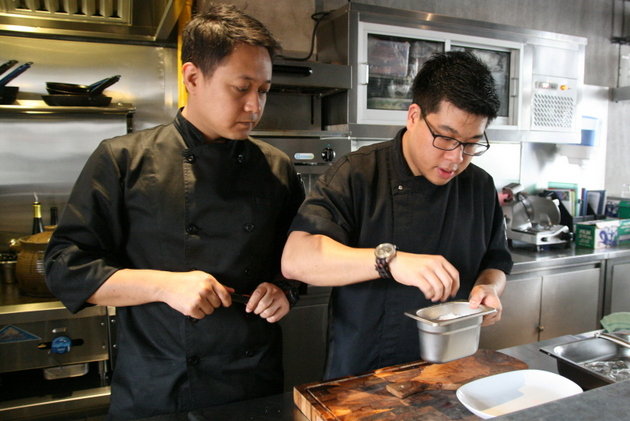 Hian Tee also has experienced restaurateurs Thaddaeus Yeo and Lee Chin Sin of Le Bistrot as partners. They did face challenges setting up the place; finding the location and converting it into a restaurant (it was previously an office) required a lot of thought and problem-solving.
But primarily Lolla's success lies in its ethos. "We believe in 'sourcing, not saucing'," says Hian Tee. "We've personally met with many producers to obtain really good meat, produce and seafood."
These ingredients include premium-grass fed beef from Cape Grim in Tasmania; Don Bocarte anchovies harvested off the Bay of Biscay, Spain; and cheese from Ceneri, a family-run master cheese refiner in Cannes. Lolla uses Freedom Range Company barn-laid eggs by hens free of hormone promotants or antibiotics. The Smoked Dark Chocolate Ice Cream is specially created and handmade for the restaurant by Creamier in Toa Payoh. At the end of March, Lolla will add a champagne bar with labels from small grower-producers, many of which Hian Tee and the founders have personally visited.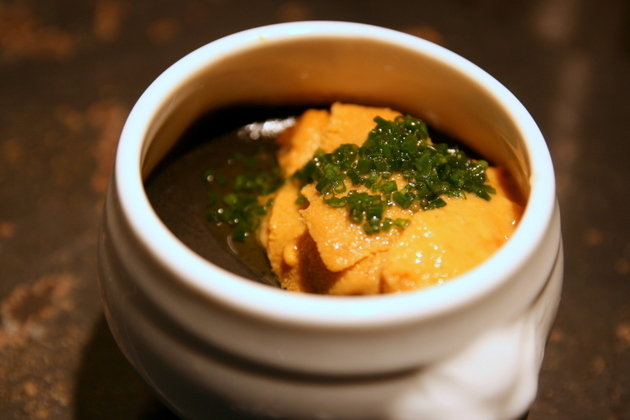 Customers keep coming back for signatures like the Hokkaido Sea Urchin Pudding (S$19, above). The team tested more than 12 versions before they were satisfied. The Braised Beef Tripe (S$23) takes on the texture of beef tongue, having being braised in veal jus for hours, and has a smoky finish from being grilled on the Japanese charcoal grill using binchotan. Flavours are unapologetically bold and intense.
There's also a social element to Lolla's success. The casual and communal environment encourages diners to sit, chat and eat with strangers. "Some of them even share food and wine!" says Hian Tee.
It is too early to tell if this success has that "long tail effect" for Lolla, which is short for "Lollapalooza" meaning an extraordinary event or person. But the challenge will be to remain consistent despite early success.
They don't take reservations for the 14-seater dining bar on the ground floor, only for the basement communal table that seats 22. Take note that for weekends, you may need to reserve two weeks ahead. And thanks to Zagat, you'll have to contend with reservations coming from as far as Sweden, the United States, and South Africa, so it's best to book early.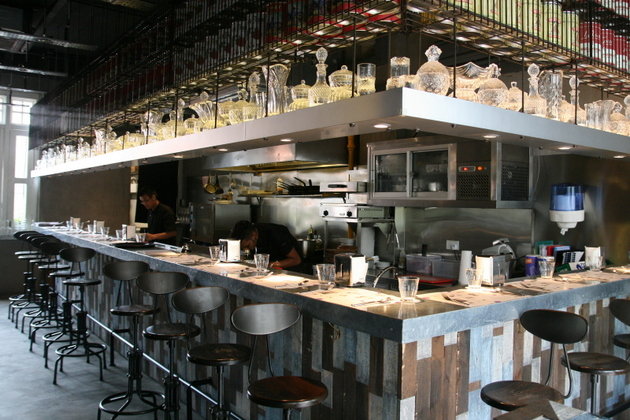 Images by Catherine Ling @ Makansutra
Lolla opens Mondays to Saturdays for lunch (noon to 2pm) and dinner (6pm to midnight). Call 6423-1228 for reservations.
Diners can reserve either the main floor or the basement for lunch. Dinner reservations – only for the basement.