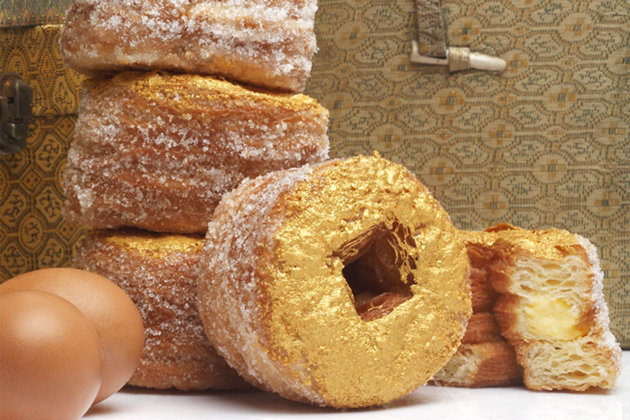 Look West for CNY
By Catherine Ling - Thursday, Jan 23, 2014
Who says you have to eat Chinese food for the lunar New Year celebrations? Besides, many of us would have had to "lo-hei" at more Chinese banquets than we'd like. While it's hard to be sick of good Chinese food, sometimes a refreshing change beckons. So here are five "alternative" places where you can celebrate Chinese New Year differently. Who knows, maybe even Grandma wants a change!
Brotzeit (www.brotzeit.co) is rolling out an Abundance Pan (auspiciously priced at S$88) featuring a selection of meaty treats, which include juicy grilled pork chops, roasted sliced pork belly, braised pork cheeks and their signature oven roasted pork knuckles. Balancing this onslaught of meaty goodness are generous helpings of orange-cranberry red cabbage, mashed potatoes and napkin dumplings. This pan feeds five to six, and is available from 22 January to 16 February 2014 at all five outlets.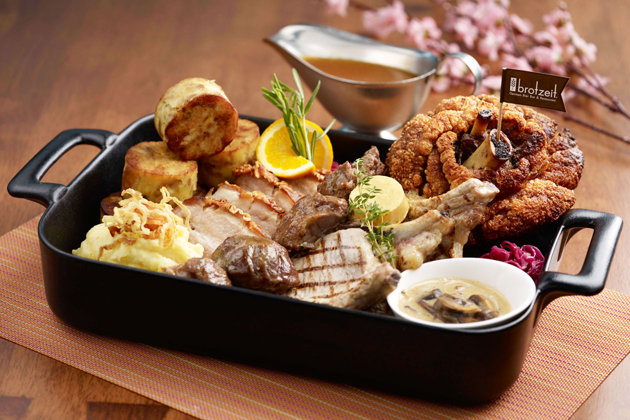 Chef Stephane Istel of Bar-Roque Grill (165 Tanjong Pagar Road #01-00) has created a menu inspired by what the Chinese love to eat during the Chinese New Year festivities. Indulge in a special raw seafood salad, a duck consomme with vermicelli, stuffed piglet, crispy pork belly, rotisserie duck with honey and five-spice, and a whole salt-crusted fish. Feasting family-style fits in with Bar-Roque's philosophy, but you can do a take-away too. The dishes are available from 28 January to 14 February 2014.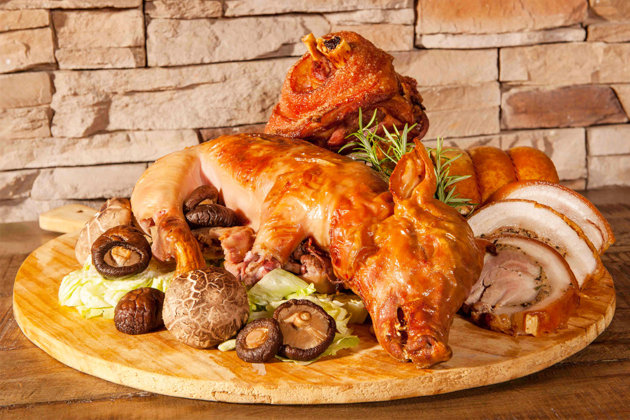 Start the new year with a Belgian style Yusheng at Brussels Sprouts (www.brusselssprouts.com.sg). The Poisson Cru Platter is a colourful medley of turnip, beetroot, peanuts, rollmops and mussels crackers to be tossed in sirop de liege and raspberry vinegar. Available 30 January to 14 February 2014 at all three outlets, but only at Robertson Quay and Sentosa Cove throughout the new year (the Big Splash outlet will be closed 30 Jan to 3 Feb).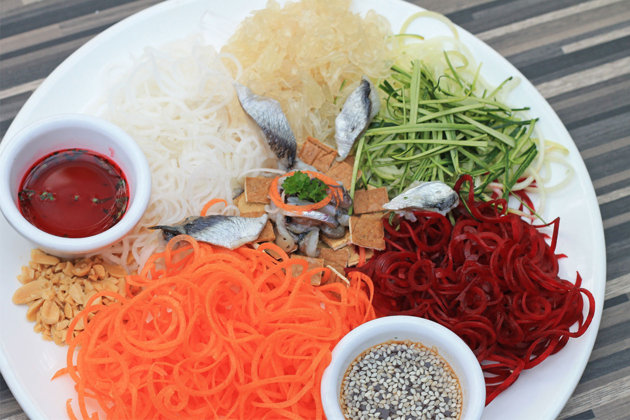 Still too full from Christmas feasting for a ten course banquet? Celebrate with a two course (S$38++) or three course (S$48++) all-day set menu from Au Chocolat (Level L1-03, The Shoppes at Marina Bay Sands, 2 Bayfront Avenue, Singapore 018956). Start with a Nicoise Salad "Yu Sheng" style or "Chinese Style" Exotic Mushroom and Pacific Crab Soup. For mains, choose from the Creamy "Drunken Prawn" pasta (photo above), Confit of Duck Leg "Peking Style" or Roasted "Chocolate-Kong Pao" Pork Ribs. For dessert, there's the "Mandarin Orange", a white chocolate mandarin orange lava cake served with vanilla ice cream.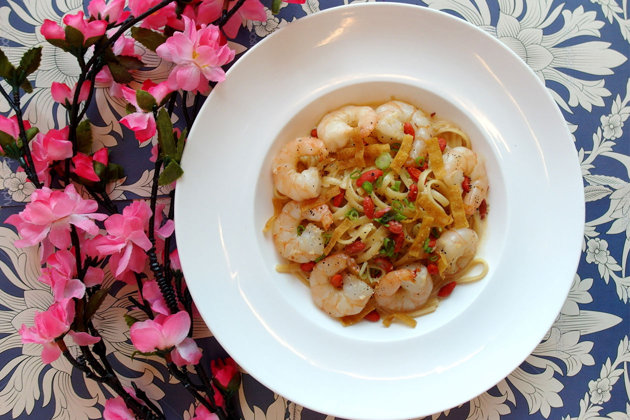 Fill your home with these sweet "gold coins" and perhaps the God of Prosperity may be tempted to visit and take a bite. The crodo, 
Da Paolo Gastronomia's
 (www.dapaolo.com.sg) rendition of the cronut, has taken on a festive gold dusting for Chinese New Year. These Gold Coin Crodos (S$5.80 each) are made up of many light flaky layers and a rich egg custard filling. The Italian deli also has horse-shaped chocolate chip cookies mounted on chopsticks, pineapple-parmesan tarts, and orange-almond pound cakes shaped like mandarin oranges.