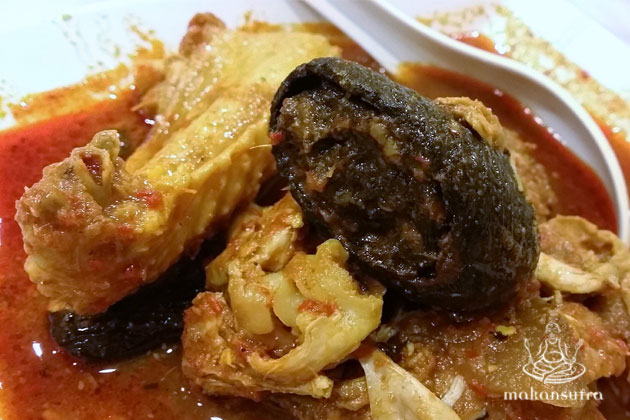 Looking back to two oldies but goodies
By KF Seetoh - Monday, Jan 18, 2016
I know this Chinese New Year ahead, like always, is about spring cleaning and discarding the old stuff to make way for the new, even figuratively. But please do not apply that to our food heritage. The old should not go and the new must come too. Every so often, I glance back to ensure we don't leave the good stuff behind as we barrel so fast into tomorrow. This week, this foodie revisited two oldies but goodies that carry two distinctly different culinary heritage and deliver the same old school deliciousness for me- a Peranakan classic and a Teochew cze cha spot.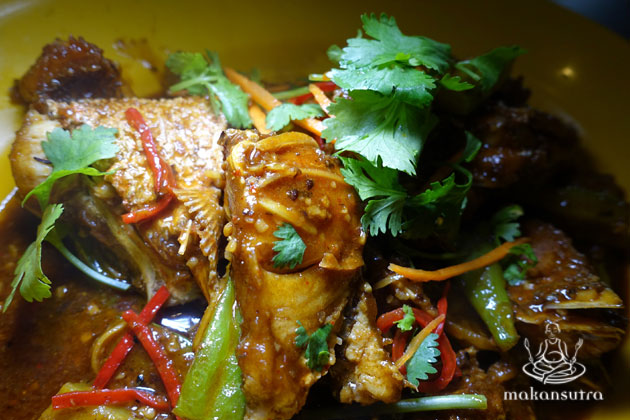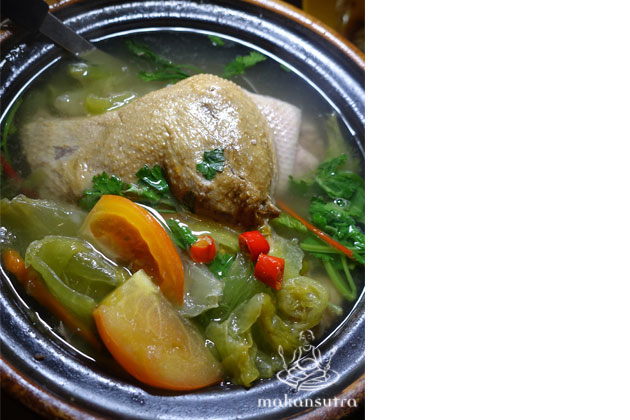 1/ [CLOSED] Leng Heng BBQ Seafood and Claypot Deluxe, Stall 5/6, East Coast Lagoon Food Village. 4pm-11pm, closed on Thursday.
Makansutra first ranked them way back in the late 90s and it is rare these days to find cze cha stalls in new hawker centres that specialise in heritage fare like Cantonese, Hokkien, Hakka or in this case Teochew. And rarer even to find these Teochew cuisine spots that have blended in a touch of Singaporean-ess in their menu to call our own. Over the years, they have attracted a string of hardcore regulars, including expatriates and tourists, now that they are rated on TripAdvisor. To this day, their classics remain. The Kiam Chye Arh or Salted Vegetable Duck Soup is the most popular dish there. It comes bold, with enough salt and tanginess and the piece of soft yet firm boiled duck leg and thigh sits temptingly in the middle of the claypot surrounded by coriander and tomatoes for extra zing. I know their oyster omelette is not what you'll find in Chaozhou (Teochew), China, but no one is complaining about how they doused the fried omelette with a mildly spicy curry like sauce topped with a few juicy large oysters.
I never missed their seafood pancake. They sandwiched seafood paste and diced water chestnuts between two pieces of popiah skins and fried them crispy, cut it up like pizza slices, and all hell broke loose when it was served to me. The sweet caramel soy sauce dip made this a winner. My other favourite (and I always go back there for the same stuff), is the black bean taucheo fried fish head. Done over high heat, the fish head came crisp outside and still juicy within. The sauce was not overly salty and it was perfect with a bowl of rice.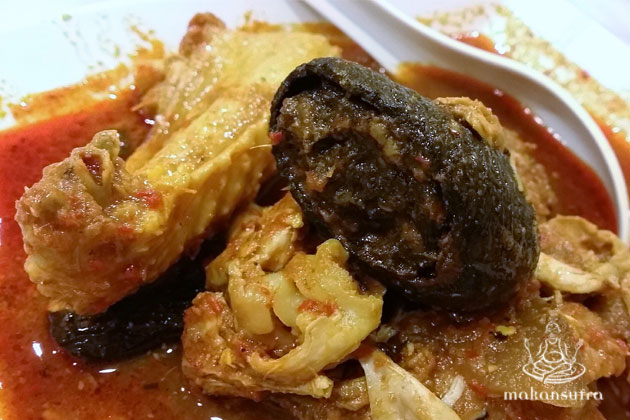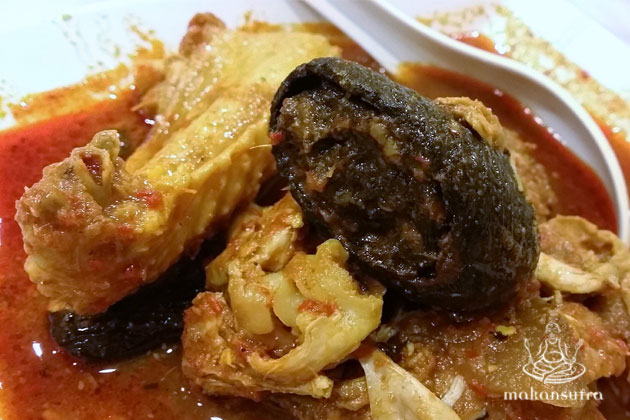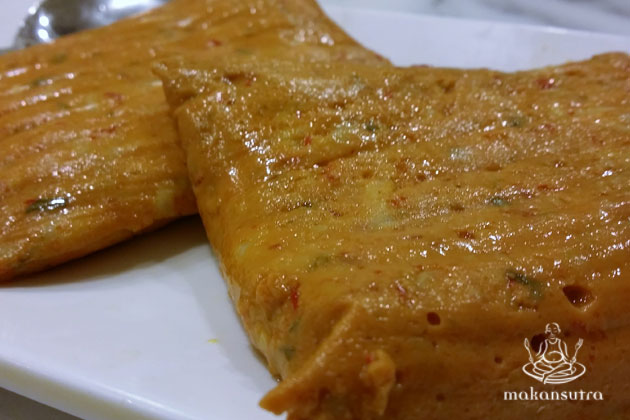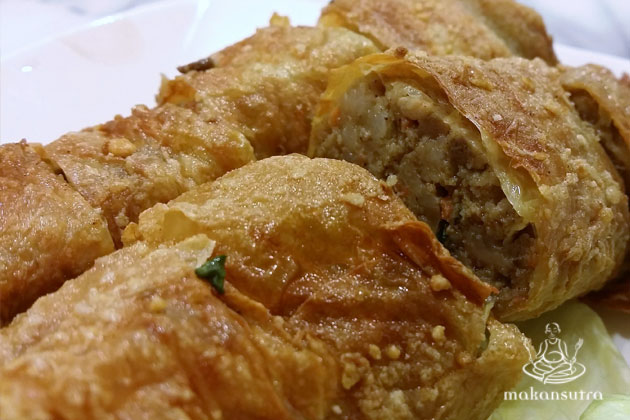 2/ Guan Hoe Soon, 38-40, Joo Chiat Place. 11am-3pm/6pm-9.30pm. Tel: 6344 2761
This is truly an icon in Singapore. They are known to be the first licensed Peranakan Restaurant here and they have a 60 year-old government issued certificate to prove it. This Chinese family patriarch once worked for and hung out with the Nonya community in the Joo Chiat area. He helped cooked their meals and later decided to set up an eatery. While the current second generation husband and wife owners, Jenny and Raymond are "very tired and no one in family wants to continue", the restaurant still packs in a crowd even on weekdays. Despite having foreign cooks in the kitchen, Raymond still hammers out one of the best Ayam Buah Keluak, "we stew the chicken till it comes just short of mushy, like how it was originally with us". All the flavours reside in the sauce and it is a joy mixing it into the rice with a piece of the black nut swirled in. Their own-made otah is also a must-try. You can taste the spices of this softly chunky orange hued fish paste cake. I still adore their ngoh hiang rolls. It has that imperfect touch, especially in the way it was not so tightly rolled up, that felt like some friend make it for a private meal. The meat and turnip stuffing was not too finely blended and had enough bite. To all the above, just add rice, finish up with their chendol, and all will be nice into the New Year.