Lunar New Year Across Asia
By Tris Marlis - Friday, Jan 18, 2013
On the 10th of February this year, those who follow the Lunar Calendar will feast in the new year of Snake. The Lunar New Year celebration is celebrated across Asia, from Beijing to Seoul and Hanoi to Singapore. Although different cultures mark this occasion differently, one thing is for sure, that the food they eat carries symbolic meaning. They are often not decadent delicacies that appear only in festive period, but everyday dishes like meat dumpling and rice cake soup…
In Northern China, eating jiao zi (dumpling) during Lunar New Year is an old tradition. The crescent-shaped dumpling is a symbol of wealth and prosperity because of their resemblance to ancient Chinese silver ingots. Families would spend the eve together making dumplings and eat it at midnight. For additional luck, peanuts or real coins will be added in the filling. "My grandmother would soak coins overnight to make sure it's clean and pack inside the dumplings. If you get the one with coin, that should bring luck or fortune," says Xu Dong Yan, a Chinese native from Beijing.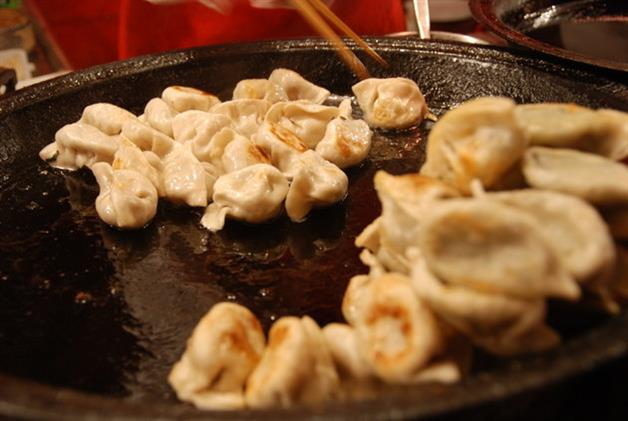 For Koreans, Seollal (Korean New Year) is also considered as a birthday celebration and instead of dinner, they have reunion breakfast. Tteokguk (rice cake soup) is a must for this celebration, as Korean old folks said when you finish a bowl of Tteokguk, you are one year older. "When someone was a child, he finished couple of bowls, you know, boys always want to be men. But when a person gets older, she will never want to finish a bowl so that she doesn't get older," jokes Brandon Chu, a Singapore citizen from Korea. The colour of rice cake, white, is a symbol of good luck in Korean culture, while red represents bad luck. For that same reason, there is no angpao in Korea, and white envelope is used instead.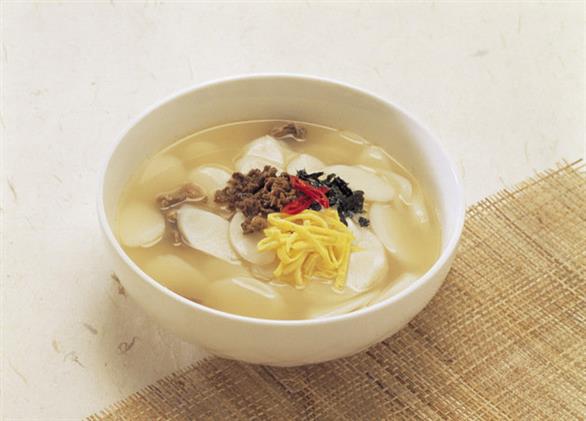 Vietnamese New Year or Tet is customarily accompanied with Banh Chung, similar to our Bak Chang, but square-shaped and about the width of our both palms combined. It is filled with glutinous rice, mung bean, pork and wrapped in the large green leaves called la dong or can be substituted with banana leaves. Banh Chung was first created in first Vietnamese Dynasty as an offering for the ancestors. The tradition continues and it becomes an essential element of the family altar on Lunar New Year. Banh Day that is cylinder-shaped is another version that is common in South of Vietnam.
Back in Singapore, Eurasian Peranakan will cook what they know best for Lunar New Year, "Large Assam Prawns with Scallions and Bakwan, I still get them when I visit my dad. Kueh Lapis is most eaten in Chinese New Year to symbolise ladder of prosperity," says Lionel Chee, owner of Casa Bom Vento. To make Kueh Lapis or "Layer Cake," each layer is laid down and baked separately, making the creation a laborious process. Also known as Spekoek in Indonesia, the many layers of the cake symbolise longevity and ascending happiness, luck and prosperity in life.
Every culture has its own menu for this festive season, but they all translate to same purposes- to be enjoyed and bring prosperity for the coming year. Auspicious food does not need to be rare and expensive, as one can see, dumplings, rice cake and Kueh Lapis are available all year long.