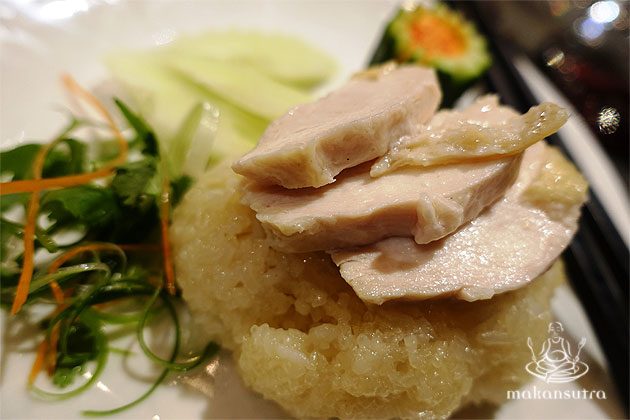 Makansutra Meeting Dinners: The oldest online makan club in Singapore
By KF Seetoh - Monday, Dec 08, 2014
They had been gathering once every month, for the last 13 years. It began as a small, almost covert group of like minded followers, and today, on average 120 of them show up at the Makansutra Meeting dinners. Don't look here, I have nothing much to do with this possibly, oldest online makan club in Singapore. They started "meeting" and chatting on the Makansutra website chatroom back in 1999 and made delicious noises on that form chatroom and before long, they met for real, over food of course.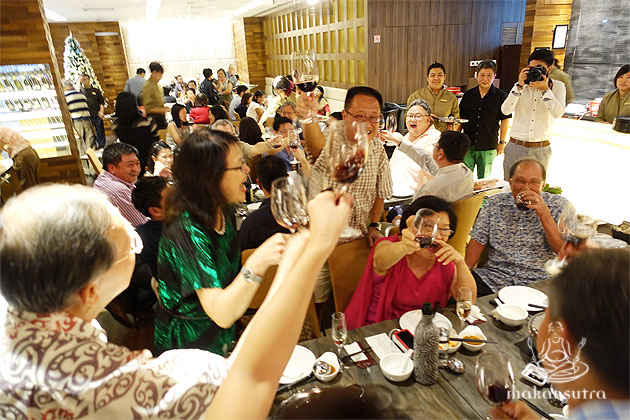 In that 13 years, (with a break during the Chinese New Year months) they had organised close to 150 "official" Makansutra dinners and many smaller sub group meals. "The menu, quality of food and service during Chinese New Year is predictable and bad", Andrew Wong, one of the main organisers, reminds me. Together with Dr ES Lim, they have been to almost all the better local and even western restaurants that can handle up to 100 at a go..consistently. "So as long as they can offer us a good menu and deal, plus waive corkage, we take them" is some of Dr Lim's request and selection criteria. I just show up like the other guests, when the menu looks good. They crowd is always loud, friendly and hungry (a bit of wine helps). They come from all walks of life and over the years, a big group of expatriates (about 30%) and some who's who of our industry including a well-respected Senior Counsel and a 5 year old kid.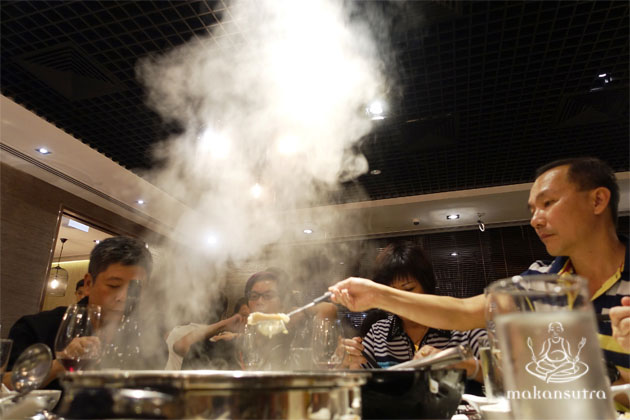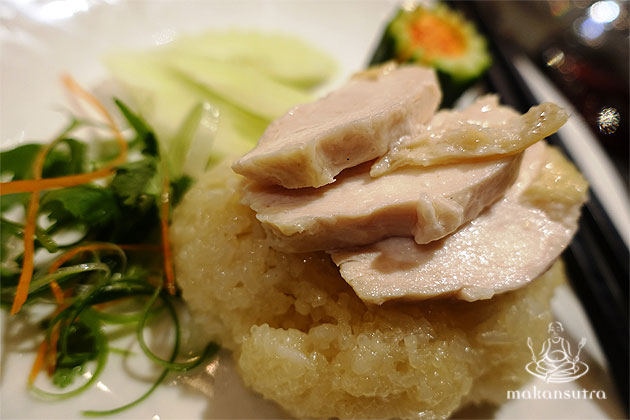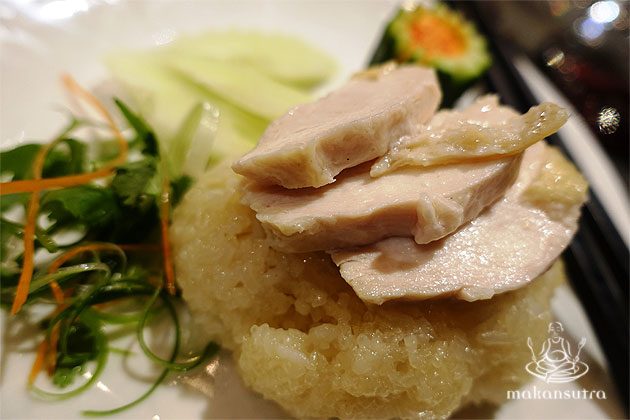 Last Wednesday's year end dinner saw the biggest turn out for the year. 130 showed up at Coca Restaurant's latest three week old outlet for a special steamboat meal (the record turnout was over 200 last year at Red Star Restaurant). The spread was decadent and vintage Coca style ( remember their chilli sauce and the fish paste or glue on a plate) was created. I was bowled over by some of the starters, like the Thai otah or hormuk with a dollop of coconut cream served in crab shell and a Thai inspired glutinous chicken rice (just like chicken rice except it was glutinous). The restaurant has a 26 year history here and the local Tay family owners began business then, with a Thai partner. These starter items are off-menu but second generation boss Andrew Tay says "just give us some notice and we'll gladly whip it up" and that includes the gently herbal Hainanese mutton soup delivered with softly crunchy black wood ear fungus we had that evening.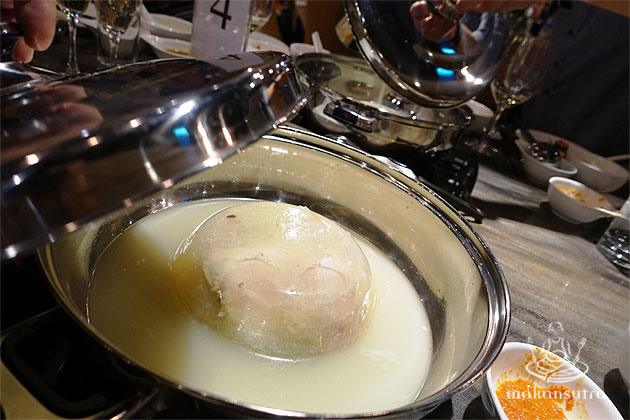 What I was very impressed with was the steamboat, firstly they soup base. It came in a block of head cheese or kway tang (cold chicken jelly) and it gently transformed in to soup in the induction pot and revealed a chunk of the fowl, redolent with collagen and was milky sweet. One makan member said " I am sensitive to it but I felt no msg present, I could slurp it the whole night". You can imagine just how silent everyone was when they brought out the spread- of Boston Lobster, Hokkiado scallops, octopus slices, a whole coral trout, korubuta pork, US short ribs, oysters, clams plus the usual vegetables and tofu with their signature fish glue and meatballs. Their chilli dip was the deal sealer- a secret recipe that was sour, sweet, salty and spicy, all at once, redolent of Thai influences.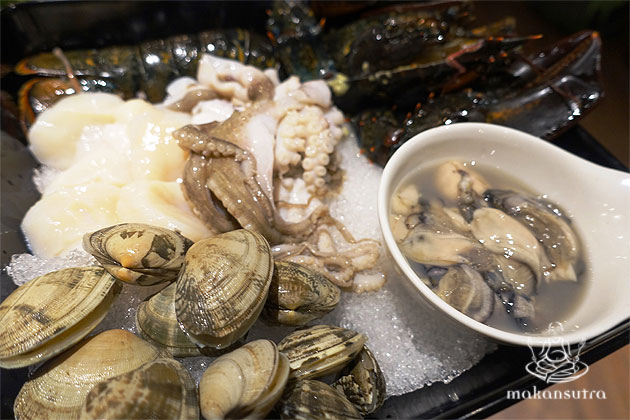 Anyone can join these not-for-profit dinners, they just have to sign up free at the makansutra.com website. What's next Dr Lim and Andrew?
Coca Restaurant
#02-01, Kallang Leisure Park,
5 Stadium Walk
1030am-10pm daily
Tel: 62413833