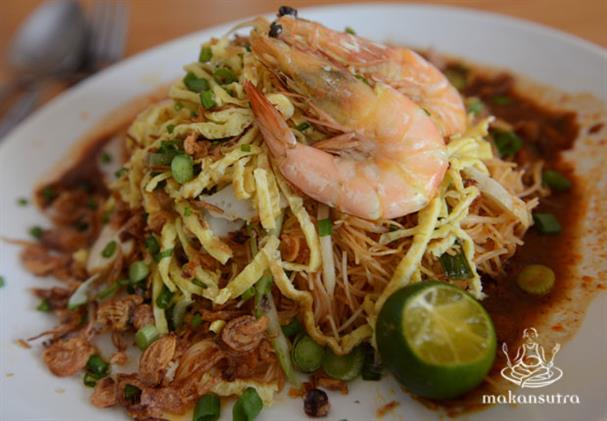 Malacca Bites
By KF Seetoh - Monday, Jun 13, 2016
Malacca, fortunately for Singaporeans, is just a short 2.5 hour drive or a 3 hour bus ride from town. If you are visiting this Nonya birthland, and need more than that stroll through Jonker Street and around the touristy clock tower for satisfaction, I've got four of my favourite makan haunts for you.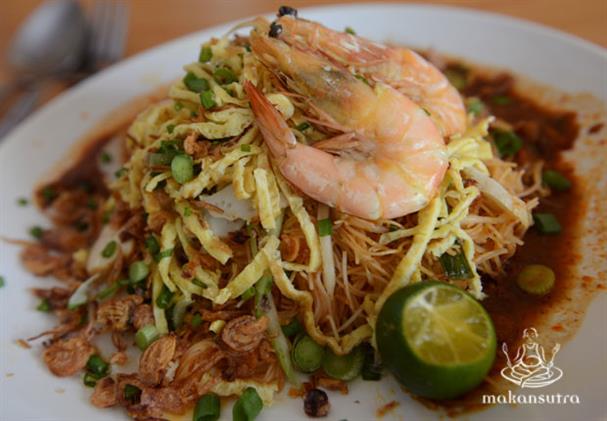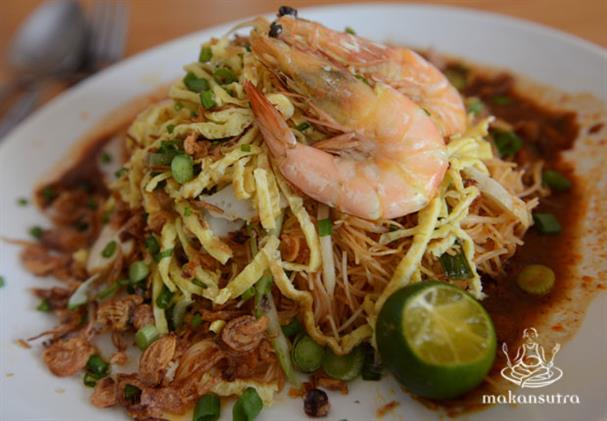 Donald and Lily, no16 ground floor, Taman Kota Shahbandar 1, 9am-4pm, Monday closed
Donald and Lily are regarded as the first Nonya street food peddlers in Malacca, running from spot to spot and from authorities and rain. Now in their sunset years, they operate a no frills café-kopitiam and serve up one of the best Nonya mee siam known to mankind. Helmed by their daughter Jennifer Tan, that dish rocked fans at the recent World Street Food Congress in Manila (a dish not commonly seen in Manila menus). Unlike Singapore versions, theirs come drier with two types of tamarind laced sambal- one for the sauce and the other, to fry the orangey beehoon with. It does not have any sweet overtones and it's all spicy, sour and savoury- bumped up by the taucheo in the spices. Try also their Nonya laksa, close to but yet different from out Katong style. Their Nasi Ketok has a bunga telang (blue pea flower) coloured rice served with a deluxe and rich chicken curry (available on Fridays to Sundays only).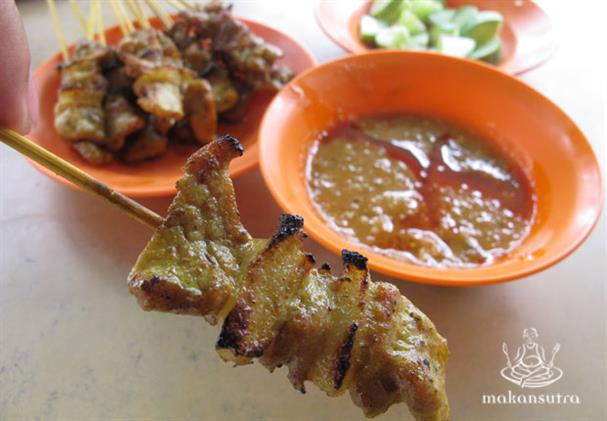 Pork Satay, coffeeshop corner of Jalan Kuli and Lorong heng Jebat, 12pm-3pm daily
It took us a few days before we could track this elusive stall down. They don't have a signboard (and they don't care) and they have a ridiculously unpredictable operation hours. They drive up, unload the chilled raw pork satay skewers, let it thaw a while and then magic happens. Look at the seemingly non-descript own made bbq box and you'll realise it a home-made combi-oven of sorts. There is a small built in water drain just above the charcoals which serve to steam that satay as it heats up above the wood fire. The meats are soft, roasty and moist and their peanut dip comes with a splash of chilli oil and pineapple puree, or when available, they use belimbing (wild starfruit) instead.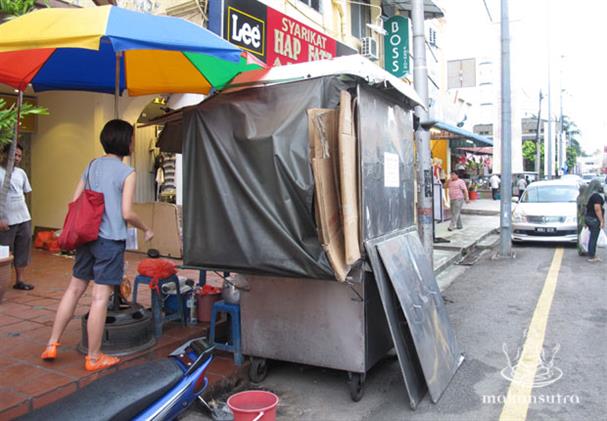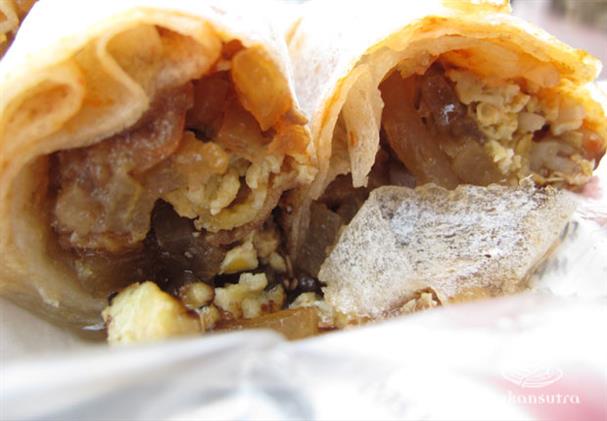 Popiah Bunga Raya, food cart along Jalan Bunga Raya (outide Madam King's Dept Stall), 1.30pm-8pm (Mon- Sat), 1.30pm-5.30pm (Sunday).
This stall along Bunga Raya, if you haven't already know about, is a makan icon of Malacca (among Singaporeans, at least). They make it in a pushcart stall that's hooded in card-box and tarpaulin sheet to avoid the sun's direct rays, one would think, but it's really to keep nosey parkers away from peering into just how much secrets there are in his recipe. The skin is fresh made, moist and very resilient and the stewed turnips are chunky and done just short of soft (which lends a toothsome texture and flavour) and with a pleasant sweetness to it. Bu the real magic, if you can handle it, is the little finger stick of crispy lard (yep you read right!) placed amidst the stuffing just before he folds the popiah. I'll say no more.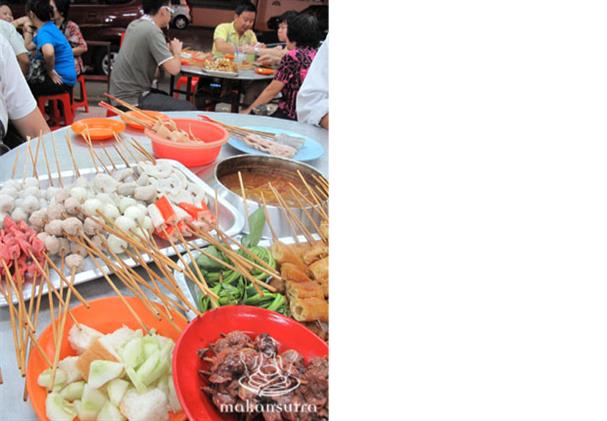 Lok Lok, Ban Lee Siang Sate Celup, 45E Jalan Ong Kim Wee, Tel +60 628 41935, 4pm-12midnight daily
I rather stay away from the don't-know-why-so-popular Capitol Satay Lok Lok and head down here instead, where the informed Malaccans descend upon. The star of course is not just the range of ingredients offered, from meats, seafood, vegetables, tubers and fried wantons (there's a huge chiller housing about 50 skewered items. It's the peanutty satay sauce that will light up your fire. They make them fresh, grinding it out back in the kitchen, blending it with their own made sambal before they cook and rest them. It is thick and seriously rich so the servers will come around your table every 5-10 minutes to stir your hotpot to prevent the base ingredients from burning. How thoughtful and concerned they are.