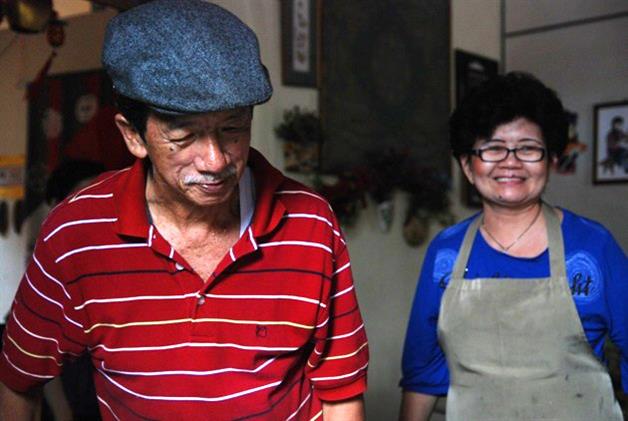 Malacca: Good Food by the Backdoor
By Sheere Ng - Thursday, Apr 05, 2012
Unless you are a personal friend of Donald and Lily, you have to enter their house by the back door.
Don't be mistaken, they are not snobs who see outsiders as unworthy beings but just one of the many Peranakans in Malacca who runs an eatery at the back of their long and narrow bungalow-like ancestral home, selling their own interpretation of Nyonya food.
On a recent trip to Malacca, in the name of research of our Malaysia Food Guide, we paid a visit to their famous namesake cafe (just search for them online). Painted in garishly bright yellow, it is hard to imagine that this building, tucked in the middle of Jalan Tun Tan Cheng Lock Street (used to be known as the "millionaire street"), is more than a 100 years old and protected by the UNESCO World Heritage.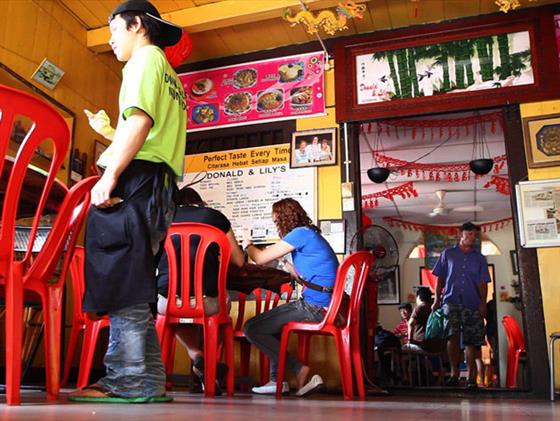 Inside the house, it is lined with ornate and rigueur-like artifacts belonging to their great grandparents (literally a grandfather's clock standing in the house). But at the back of the house where the cafe is, there's a chaotic, unintentional display of Buddhist artifacts along with stickers of Disney characters pasted on the wall, Christmas bells placed above the Chinese New Year decorations. Customers are crammed into the dining area, the back of their plastic chairs kiss one another (not by choice). All of them rely on just one old-fashion standing fan to dispel the summer heat – like a family gathering at a cousin's living room.
Compared to the café decor, their dishes are more straightforward and true blue Peranakan. The Dry Mee Siam has a good balance of tamarind, rempah and tau cheo (soy bean paste). They leave a dollop of sambal on the side, and you must mix it in to heighten the flavour, which already includes sweetness, tanginess and savouriness.
The Chendol on other hand is soft, rich in coconut and sweetened with a good grade of gula melaka. Another of their signature offering is Ayam Pongteh. The gravy has an earthy savouriness that screams for white rice as an accompaniment.
The owners are just as iconic. Donald, already in his 70s, has a thunderous voice that could shake the entire house, especially when you engage him in a "what's good in Malacca" conversation. "Nooooo lah!" he will readily disagree. His wife, on other hand, carries herself very much like a stereotypical Nyonya – lots of hand gestures supported by a colourful rojak of languages of Malay, English, Hokkien and Cantonese.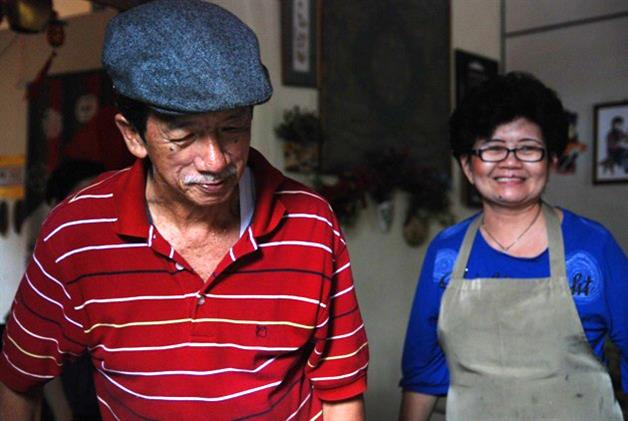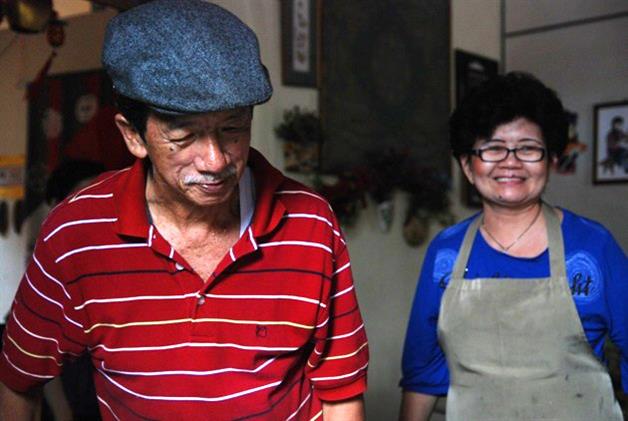 They shared with us stories about Malacca and led us to many more homey makan places like theirs (that Donald approves of course), with some known only to the locals. Thanks to them, we found a "die die must try" Hainanese Pork Satay that is only available for two hours a day! We will keep the stall details a mystery until the 2nd edition Makansutra Malaysia Food Guide is out in stores.
Meanwhile, the back door of Donald and Lily's is always open for you. (Visit http://www.makansutra.com/reviews/2010_0118/index.html for another authentic Peranakan restaurant in Malacca)
Donald & Lily's Corner
Behind of No 31, Jalan Tun Tan Cheng Lock (Heeren Street),
Malacca, Malaysia.