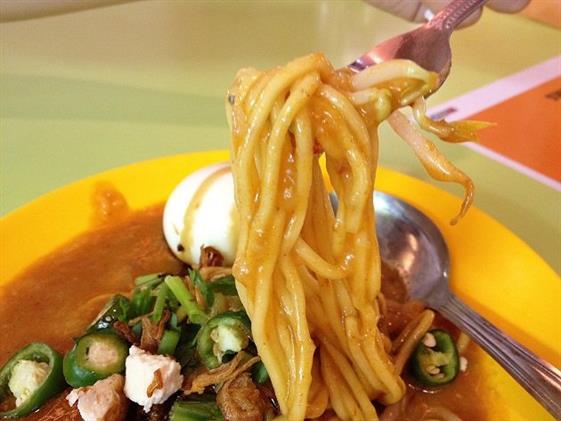 Malay Food For Health?
By Catherine Ling - Friday, Jun 01, 2012
That is what the Health Promotion Board (HPB) aims to do with its Healthier Hawker Programme which was introduced last year. By offering healthier eating options, it wants to encourage healthier eating in hawker centres to fight increasing obesity rates in Singapore.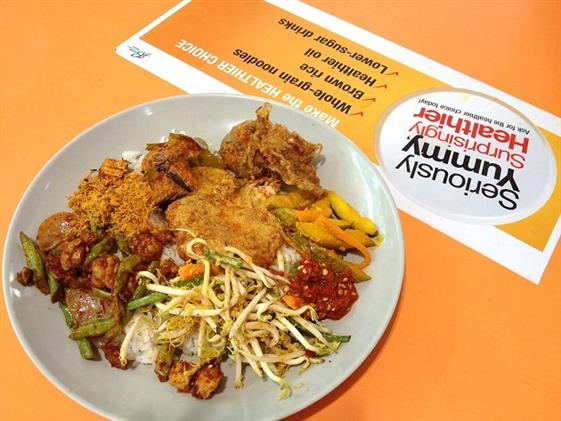 Its latest move saw three hawker centres – Haig Road Food Centre, Eunos Crescent Food Centre and Geylang Serai Food Centre – participate in the programme, all in the effort to combat obesity, high cholesterol and high blood pressure among the Malay community.
This would be achieved through the use of whole grain noodles, brown rice, healthier oils and salts and drinks with less sugar.
But how healthy is healthy when it comes to Malay food? Makansutra took a walk through the Geylang Serai and Haig Road hawker centres to find out what's really happening on the ground.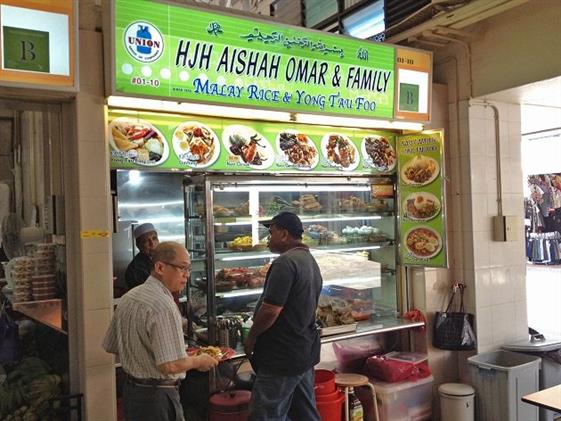 Our first stop was Haig Road Food Centre. We had our high hopes, but they were soon crushed as most of the stall-holders told us the changes are not major. In fact, one stall told us that nothing had changed!
The only change was the oil to a blend that purportedly has less saturated fat. Everything else tasted and remained the same.
At the drinks stall – these lowered sugar drinks were advertised as healthier options, but unfortunately you can still order the many varieties of teh and kopi drinks which use sugar, condensed milk and especially the big killer, evaporated milk, which has a high percentage of saturated fats at 44%.
With not much luck at Haig Road Food Centre, we hopped on over to Geylang Serai Food Centre nearby to see if more stalls were actively involved there.
Hooray, we found more HPB logos here and the main focus seemed to be on whole grain noodles and healthier oil.

We tried a mee bakso with whole grain noodles. The whitish beehoon didn't look very much different from regular beehoon, and we could not tell where the whole grain came into the picture. It had a slightly more springy bite if that was any consideration.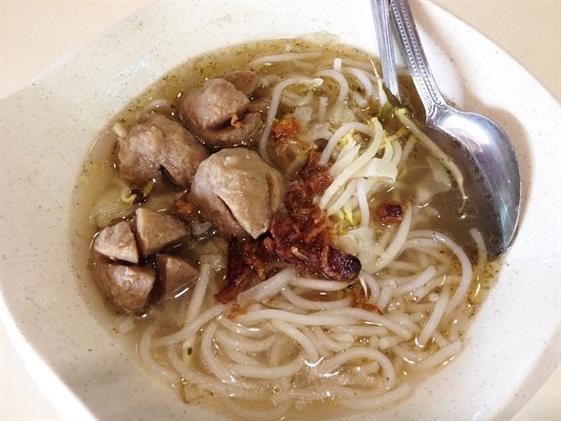 Mee Bakso, healthier with rice noodles
However, the overall dish did reduce in calorie content just by using beehoon instead of the yellow egg noodles which is commonly used. Assuming the same weight of noodles, yellow noodles have half the calorie content as compared to beehoon.
Another stall featured mee rebus with whole grain noodles. Again, the noodles looked and tasted just like regular yellow noodles, so we weren't sure where the whole grain was, unless it was made to taste exactly like yellow noodles. The stall claims they get their whole grain noodles from their suppliers twice a week.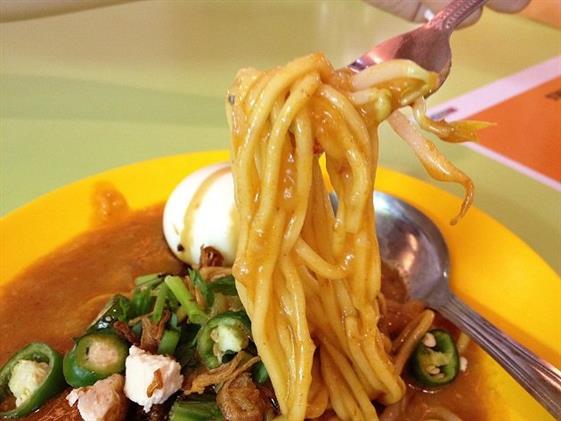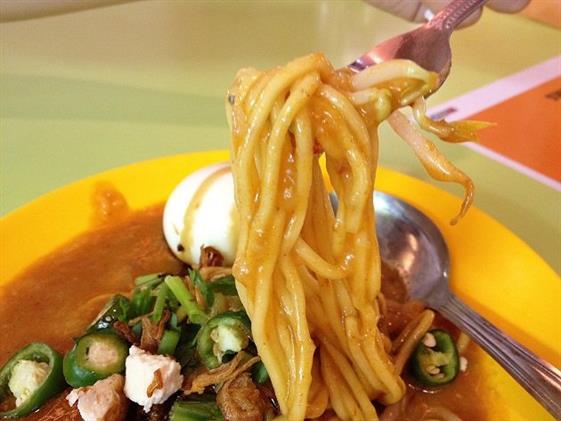 Well, no one said it would be easy. On the one hand, there is the move towards healthy hawker food but on the other, hawkers' fear of losing customers because of the change. Nevertheless, it is still early days and who says things may not change in a year's time?
One thing is for certain, Makansutra will be back with our critical eye in 2013 to see the changes.