Mama Kuih: Homemade Penang Nyonya Kuih
By CK Lam - Wednesday, Aug 12, 2015
Nyonya Kuih for All
A gem to discover at the Jalan Raja Uda Apollo Market in Seberang Perai is the kuih stall by owner Mama G.T. Ng. She has garnered a following of customers, with many returning for its array of homemade Nyonya kuih. To name just a few, there are the malaiko (Malay steamed cake), bak tong gou (sweet steamed rice cake), kuih talam (pandan and coconut layered cake) and kiya kuih (glutinous rice cake).
Mama Ng inherited the home business from her mother and continued making these traditional kuih for the past ten years. It only began in 2013 when her son Vickson G.T. Tan (a web designer) came up with the idea to set up a stall and start an internet business for the marketing of the kuih.
"With the online food business, Mama Kuih has received orders from Nyonya kuih-loving friends from as far as Johor and other parts of Malaysia," says Vickson.
The popular malaiko (马来糕) is made from flour, whole eggs, white sugar, palm sugar and coconut milk. This springy and soft steamed cake, topped with crisp watermelon seeds and perfumed with palm sugar, has just the right amount of sweetness to it.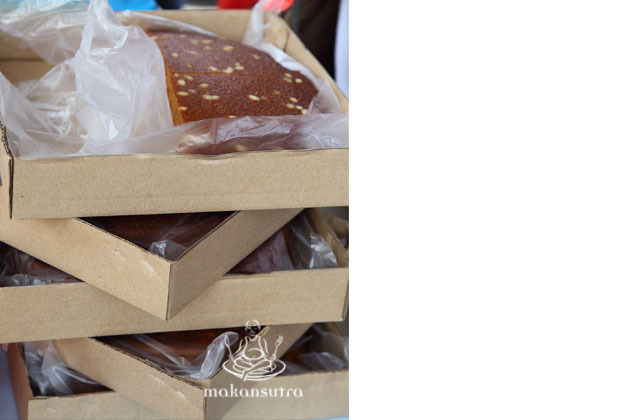 Another popular item worth checking out is the steamed rice cake, commonly known as bak tong gou (传统白糖糕). Preserving the tradition; rice flour, white sugare and yiak tuak (palm wine) are used to create the soft denseness of the cake. The palm wine aids in fermentation and also adds a lovely sour taste to the kuih.
For something heavier, go for the marbled pulut tai tai (兰花咖椰糕). Also known as kaya kuih, it is made using glutinous rice, coconut milk and juice from butterfly pea flower. The glutinous rice is compressed, resulting in a firm and chewy texture. Served with kaya – cooked with coconut milk, egg and sugar – the taste is sweet and fragrant.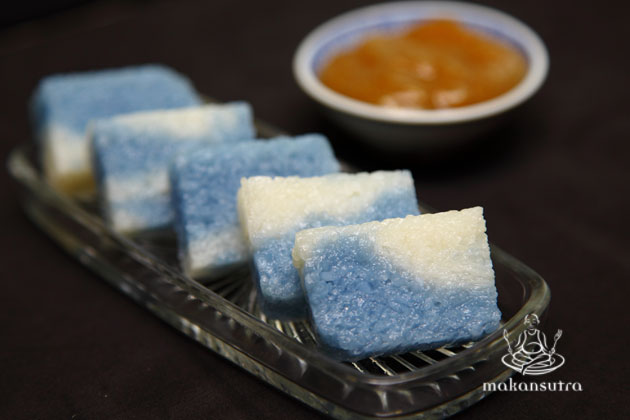 To delight your taste buds, there is the kuih talam (娘惹香草糕) and kiya kuih (枧仔糕). The latter made with rice flour, ki zui (lye water) and fresh pandan juice has a slight springy texture. Its mild flavour compliments the palm sugar syrup. The syrup with just the right amount of sweetness is not too thick, and coats the bite-size pieces of kiya kuih evenly.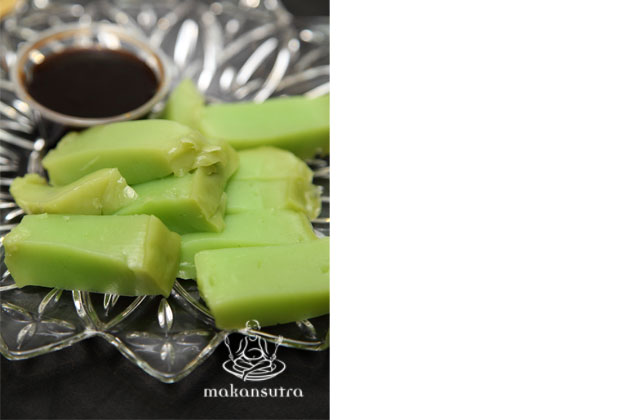 All these gorgeous kuihs are available for takeaway at their stall located at Jalan Raja Uda Apollo Market in Seberang Perai. The stall opens at 2pm every Saturday afternoon. Go early as the kuihs are snapped up the moment they set up the stall.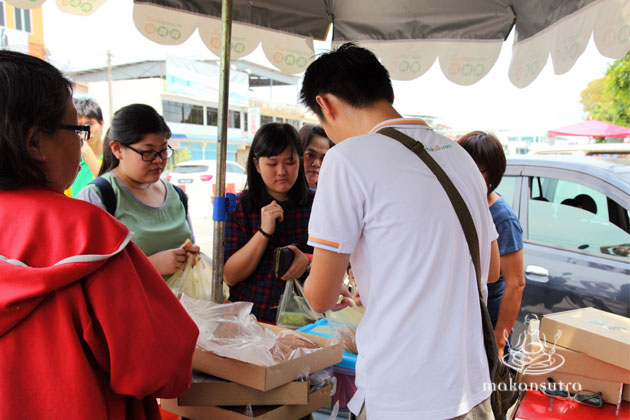 Customers from other states in Peninsula Malaysia will never have to worry as orders for the malaiko and bak tong gou can be made on-line.
The malaiko and bak tong gou are shipped by commercial freight companies and customers can expect to receive their kuih within two days upon order. Info for pricing and shipping fee can be view at: http://www.order.mamakuih.com/