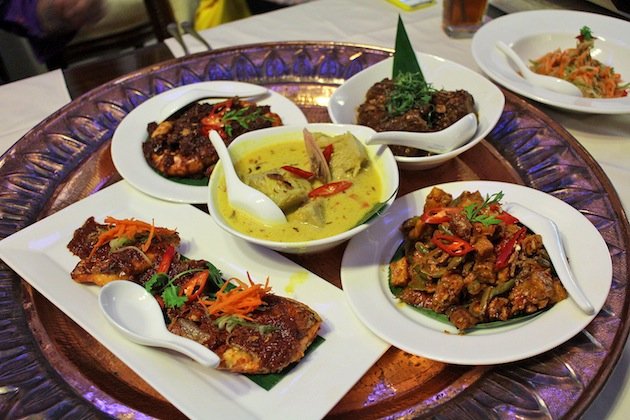 Mamanda: Upholding Malay Heritage Cuisine
By Catherine Ling - Monday, Jul 29, 2013
Singapore has plenty of Malay restaurants, but a fine dining Malay restaurant? You'd be surprised to know that there has not been a high end Malay restaurant here since Aziza Ali closed hers (the first and only one in Singapore) in 1998. That's until Mamanda opened in September 2012 at the Gedung Kuning located within the historical Kampong Glam district.
Perhaps we've never really felt that lack because there are so many Indonesian restaurants, which serve similar dishes. With its tagline of "Menjunjung santapan warisan" – upholding heritage cuisine – Mamanda aims to bring back authentic Malay cuisine that has been lost through the years, including the royal cuisine of the past.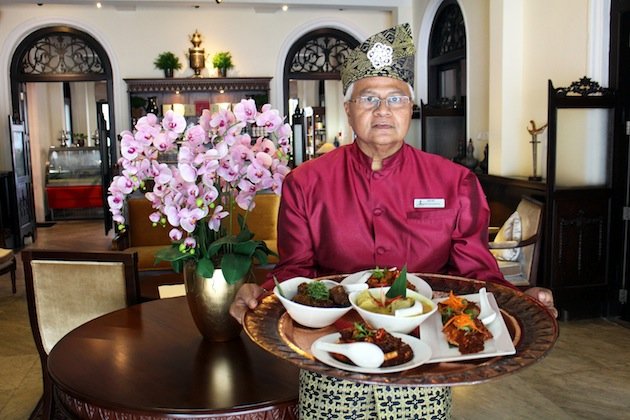 One of the highlights at Mamanda is its focus on communal dining – the traditional way of dining among the Malays. There are set menus ranging from S$49.90 to S$120 per person, with dishes such as the signature rendang, Lemak Sayur Lodeh (vegetables in coconut gravy), Sambal Goreng (spicy stir-fried long beans with tofu and tempe or fermented soybeans), Ikan Belada (grilled fish with sambal), Udang Pepes (baked spicy marinated prawns). The more pricey options will include ingredients like lobster, asparagus and oxtail.
Consumers often are confused with the difference between Malay and Indonesian food, and thus may not see what is special about Mamanda. Food cost is also a challenge. Malay cuisine uses a lot of ingredients, and they have to be careful in retaining the original taste, texture, smell and colour. For example, the more expensive gula melaka is used instead of regular sugar.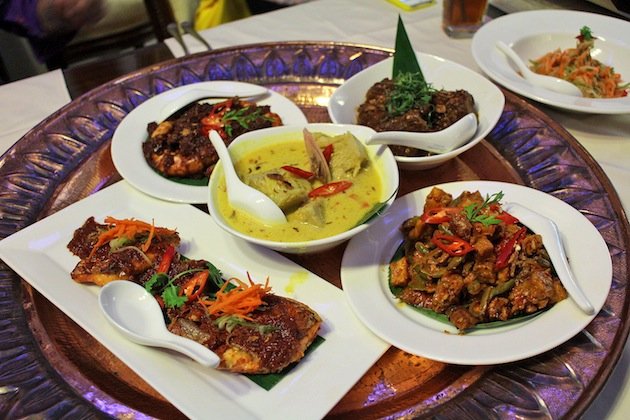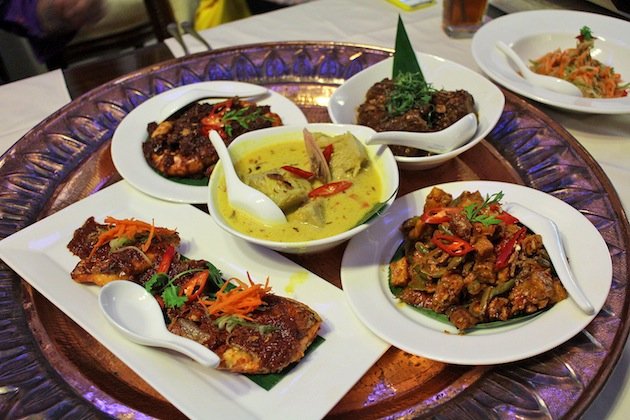 Presentation of food in a fine dining establishment is also critical. However, the cooks who are able to whip up delicious and authentic dishes may not have the skills to plate food appropriately. Mamanda practically has specially trained staff arranging and presenting the food after it is cooked.
Mamanda as a fine dining outlet obviously serves a different purpose from the normal Malay stalls commonly found in hawker centres. It's upscale dining for not just Malays but all other races and foreign visitors – apparently former UN Chief Kofi Annan and wife dropped by for a personal visit. They also do retail, offer wedding packages and even host training seminars. They also work closely with the Malay Heritage Centre to integrate activities and create more awareness.
Mamanda could not have chosen a more regal location. The Gedung Kuning was once known as the "Rumah Bendahara" or Chief Minister's House. The mansion was built in 1840 and was once home to Tengku Mahmud, heir apparent to the Sultan's throne.
"Mamanda" itself is the respectful form of address the Sultan had for his ministers. It means "respected uncle" in Banjar. And to complete the experience, you'll even be served by a maitre'd fully decked out as a Bendahara for a historical touch in hospitality (see first photo).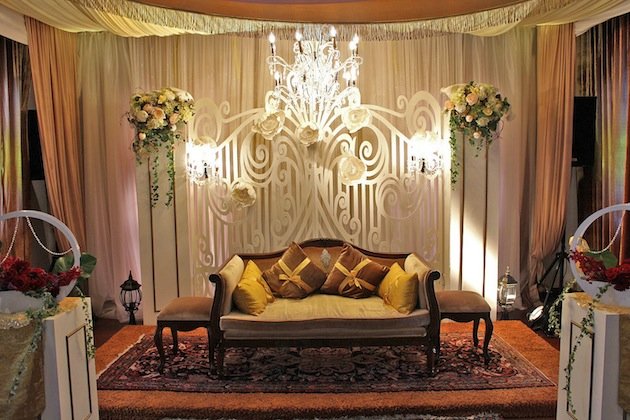 So now there is now an option again for Malay fine-dining in Singapore. While many Malays are proud of their cuisine as home-cooked specialties and recipes may differ according to households, it is always still interesting to have a showcase in Mamanda worthy of special occasion dining.
Mamanda
73 Sultan Gate, Singapore 198497
Tel: +65 6396 6646