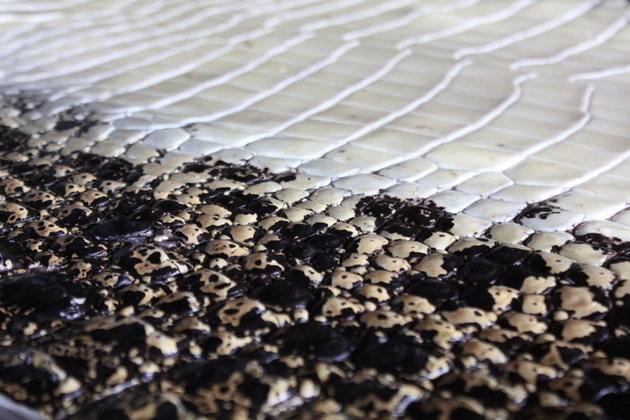 Man Eats Crocodile
By Tris Marlis - Monday, Jul 16, 2012
According to the Wildlife Discovery Centre in the United States, a saltwater crocodile can reach the size of 23 feet in length and weigh about a ton. Statistics also show there are over 2,500 cases of crocodile attack reported every year, making it 168 times more dangerous than shark. So, it would be ironic to imagine that your next encounter with the predator would be at a hawker centre, awaiting a bite from you as it sizzles on a hot plate. But it's happening in our midst. More people are now eating crocodile meat.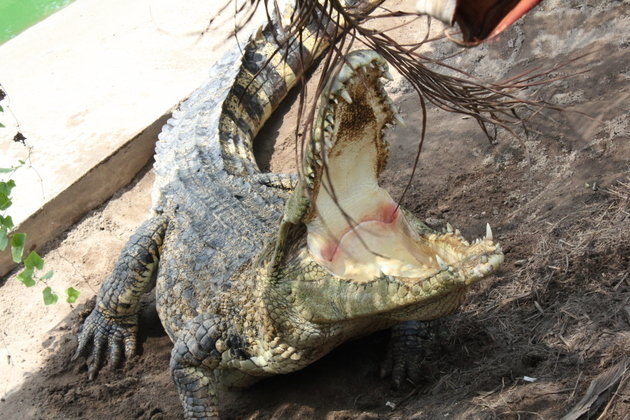 The crocodile skin is a desired product in the fashion industry, often made into bags and belts. For many years, the meat of a crocodile is a sub product, but it is now changing. Over the years, researchers have found health benefits in this 'exotic' protein, like how its bones can be cooked with some herbs to treat joint pain, and some parts of its skin is full of collagen, often stewed and ingested in the name of beauty. In the Chinese culture, crocodile soup is believed to help cure asthma.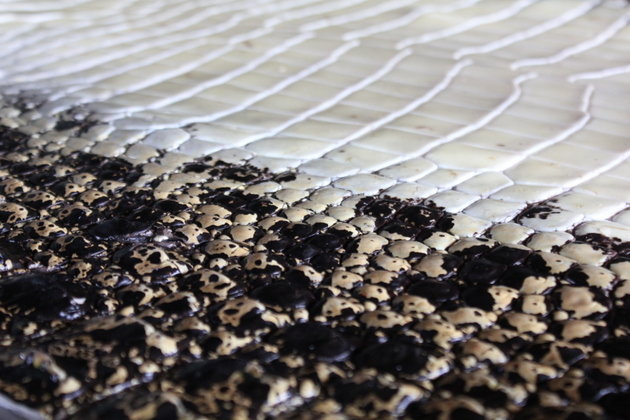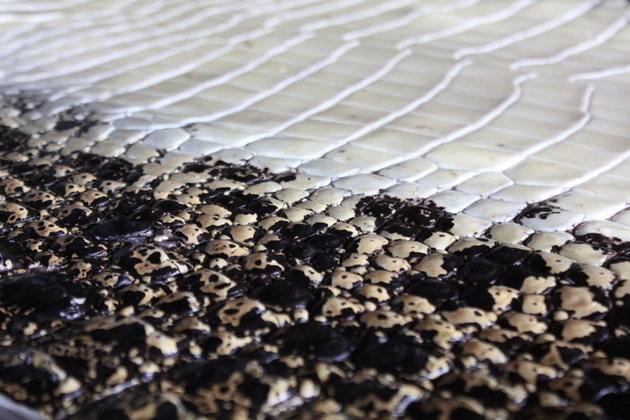 If you are wondering, the taste and texture of crocodile meat is like a cross between chicken and pork – white like chicken, sweet like pork. It is also close to veal. In terms of nutritional value, according to the Health Promotion Board, crocodile meat is high in protein, low in cholesterol and saturated fat, compared to other meat like beef and pork.

It is no wonder that more eateries are offering crocodile meat, not as an exotic delicacy, but as a regular and basic comfort food. From stir fry with XO chilli sauce at Summer Palace restaurant to sizzling it with black pepper sauce at King Croc in Old Airport Rd Food Centre.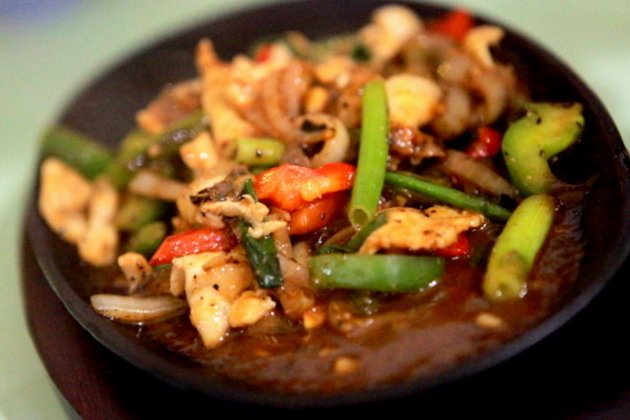 The Long Kuan Hung Crocodile Farm, located at Kranji, is the only commercial crocodile breeding farm in Singapore today. Established in 1964, the farm is about the size of 12 football fields and house over 10,000 crocodiles. The farm, which started out only producing crocodile skin, began offering crocodile meat as a product in 1990s.

In the beginning, crocodile meat was only sold in the form of jerky, like bak kwa. "But, fresh crocodile meat actually tastes better," says Robin Lee, manager of the farm, the second generation owner of the family business. Lee then started marketing the protein.

"In 2004, when I first jumped into the croc meat industry, sales was about 200kg per month and it slowly rose to about 1200kg per month by 2009," says Tony Tee, former marketing consultant for Lee Kuang Hung who currently runs his own stall – SG King Croc – at Old Airport Rd Food Centre. Today the farm supplies over 4,000 kg of crocodile meat every month, to restaurants and major supermarkets islandwide.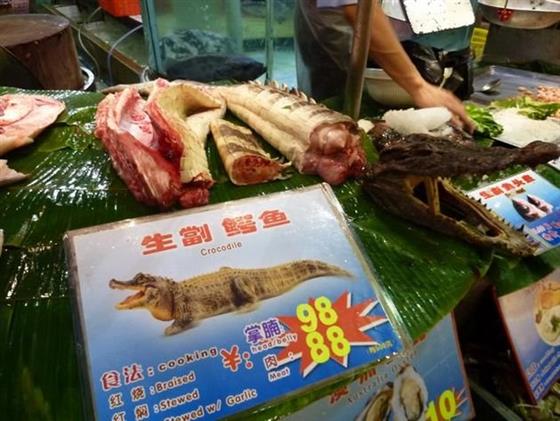 To ensure good quality of meat, Lee makes sure to change the water of crocodile ponds two to three times a week. "Living environment affects the taste of the meat," says Lee. These crocodiles are fed with chicken necks, which fat has been trimmed, to make sure the crocodiles are 'lean," as obesity would also affect the skin condition. After removing the skin, each crocodile knuckle comes with 400 to 500 grams of meat.

Lee hopes to change the perception of people towards crocodile, so it becomes more appealing and acceptable for consumption. Starting from the more adventurous younger generation, "if younger people grow up eating crocodile meat, it will become common and they will let their children eat, in the future," says Lee.

If you are a fan of beef brisket, or love trying exotic food – like turtle soup – then you will be pleasantly surprised by the crocodile paw. Long Kuan Hung's crocodile meat is available at major supermarkets and here are also a few places to give this meat a test drive:

SG King Croc, #01-134 Blk 51 Old Airport Road Food Centre (relocating end of August 2013).
Cafe de Hong Kong, 586 Balestier Road, #01-01 Eastpac Building.
Fu He Turtle Soup, #02-40, Berseh Food Centre, 166 Jalan Besar.