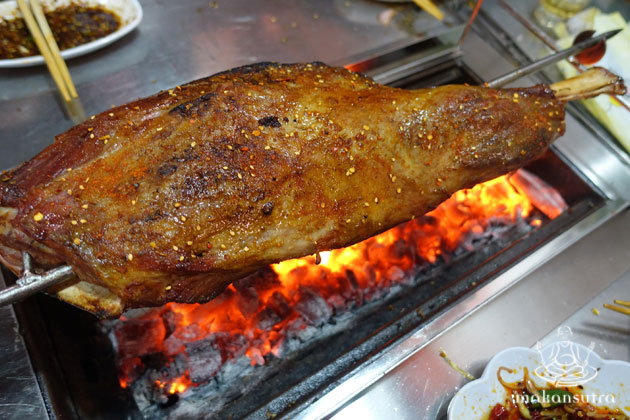 Meat and Greet 2016 Heartily
By KF Seetoh - Monday, Dec 28, 2015
This is the last and most reflective week of the year. Time to let it all hang out and top it all up then clean up with a new slate for 2016. This is the week to truly break that slimmer's resolution you make every January before you make it again next week. Tear into the next few days in true gluttons tradition (then go vegetarian for a while in January, before that next Chinese New Year feasting phenomenom in February). I share with you some of the best meats and seafood I've had this year. Warning- don't do them all in one day, or even two. Spread it out, one evening at a time.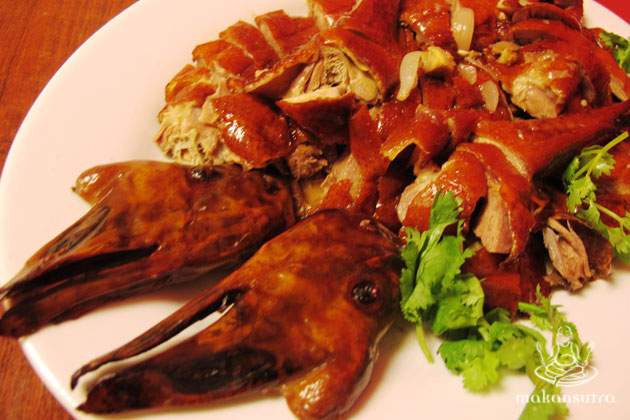 1/ Roast Goose. Tonny Restaurant
8-10 Lor 3 Geylang, Tel 67472483, 12pm-3pm/ 6pm-10.30pm daily.
Tonny is the rare few who offer this hard to find fowl in Singapore. For some reason, other than what the Teochews say about this being "tok" or harmful if we eat too much of it, goose is not easily available here. His version is delivered whole, roasted head to web and is very hearty and old school. That little gaminess is wonderfully lifted with either plum or chilli sauce. And while you are there, don't miss his crispy truffle taro. It's literally on every table.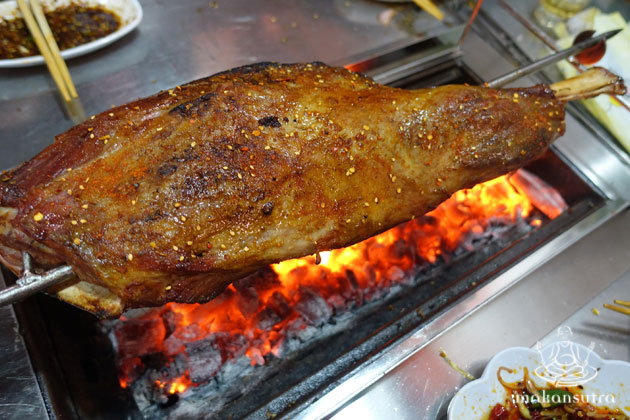 2/ BBQ Leg of Lamb…Liu Da Ma
26, Lor 11, Geylang. 4pm-4am daily.
This is my favourite find this year. Sitting in the middle of the table is a wood fire grill with a manual rotisserie. They skewer a whole leg of lamb, robustly marinated with spices like chilli and cumin and let it gently roast over the amber coals. You slice it on the fly, one little slice at a time, let it roast up again and repeat. When done, they cook the balance of the meats and bones either into noodles or a salad. Just order up the Chinese beers and a host of other side dishes, and kan-pei to 2016.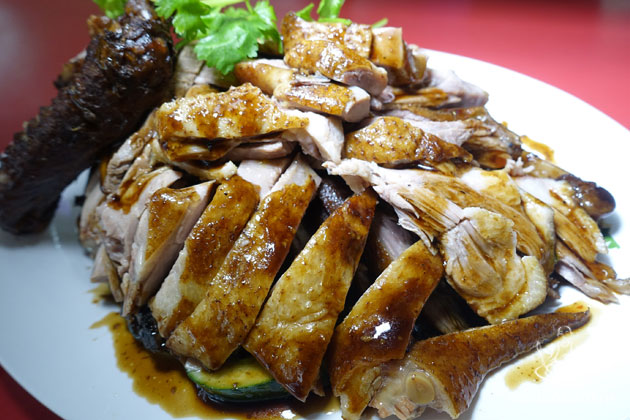 3/ Braised Duck … Jin Ji Braised Duck and Kway Chap
01-156 Chinatown Food Centre, Blk335 Smith Street, 10am-7pm, closed on Fridays.
I have often wondered what mysterious accent they introduce to their lor (braised stock) when that plate of Teochew braised duck is served each time to me. So in the name of makan research and with a sincerely honest face, I asked. And they answered honestly too. After naming about six things, besides the kind of soy sauce and stock they use, I gave up counting. But one item stood out- preserved vegetables, that ingredient that I could not guess all along. Order half or a whole duck with their yam rice and it goes wonderfully well with your favourite Chinese tea.
4/ Ikan Sambat, Peranakan Flavours Restaurant
11, Jalan Klapa, (inside Ardennes Htl), 11.30an-2.30pm/5.30pm-9.30pm, Closed on Tueday, Tel: 67891001
I have not seen any Peranakan serve this form of otah before Chef Ben Teo plonked it on my table earlier this year. Of Nonya descent, Ben has honed his kitchen, in a Cantonese restaurant for 16 years before he applied those techniques to his heritage fare here. One of my favourites is the Ikan Sambat, where he piled a layer of otah over a snapper fillet, wrapped it in fish skin and fried it up.. I will say no more.
5/ Fried Fish with Mango Salad, Beerthai Restaurant
6001, Beach Road, Golden Mile Tower, 01-50/51Tel: 6297 7644, 11am-11pm daily
This one is about how well it's done. I've had insipid ones where the fish is refried and sad and covered in a pile of shredded spicy and sour mango salad. But this version is freshly done, and with that true Thai style mango salad sits atop, all proud and beckoning.