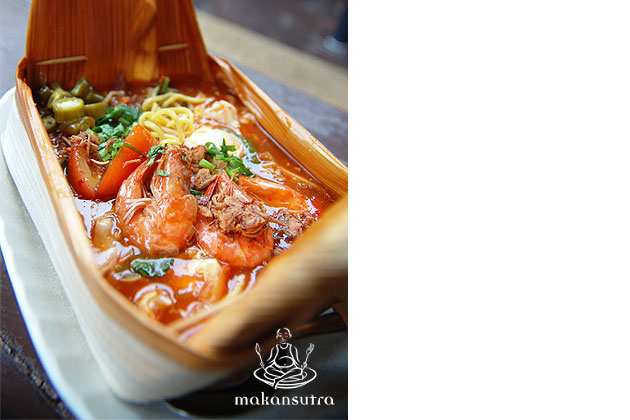 Mee Kuah-lity
By KF Seetoh - Monday, Mar 16, 2015
Mee Kuah is essentially a SE Asian born Indian Muslim noodle dish that, literally, came out of the desperate need to create dishes that the masses would like back in the day. It's a bowl (or plate, at times) of noodles sitting in a thick, rich, usually mutton broth, enriched with spices and masala. There are many versions in Singapore and in Malaysia but there are a few versions that has a distinct Singapore style.
While it is not a mainstream street dish (as many younger generation are clueless about this dish) it is a dish we can be proud of and it has roots here. I note at least two versions here that are unique to us and also common renditions that you can find even in Penang.
If you are wondering why there are so many Indian Muslim food stalls in the Beach Road and Jalan Sultan area, it's because once ago, that was their little enclave and many attended the mosque at the top of Jalan Sultan. Mee Kuah is known to be conceived in this area.
Here's three versions, one done the "common" style, another two are truly local versions: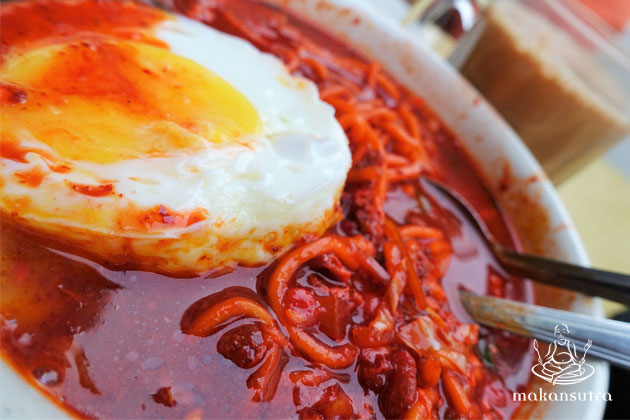 1/ M A Deen Biasa, 95 Jalan Sultan, 5pm-2am daily.
About a decade ago, Deen "everyone calls me Deen" left his stall in Golden Mile Food Centre and bought this two storey shophouse. His place packs them in each night as it has a lovely alfresco side-lane seats (associated with such "mamak" stalls). His reddish Mee Kuah is unique to our little red dot of an island as he uses a soupy version of the Sup Tulang Merah sauce (a unique Singaporean Indian Muslim dish too). Their important kuah (sauce) is sweet, spicy, salty, savoury, lightly gamey and it comes with a half done egg inside, all ready to ooze its yolk to further enrich and smoothen the sauce. His hearty portion comes at $5.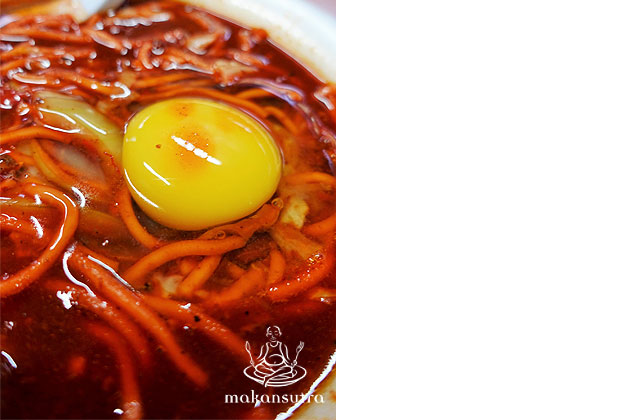 2/ Deen 17 (not related to MA Deen), B1-17, Golden Mile Food Centre, 12.30pm-11pm, close alternate Tuesday.
This is a decades old name and their little corner stall (adorned with media reviews and accolades) draws a lot of Muslim regulars. I find the kuah very similar to the Penang of Kuala Lumpur version. It comes savoury and spicy (much like sup kambing with added rempah and masala) and if you ask for half cooked egg as a topping ($4), they simply crack a raw egg over and let the heat of the noodle dish slowly do the job.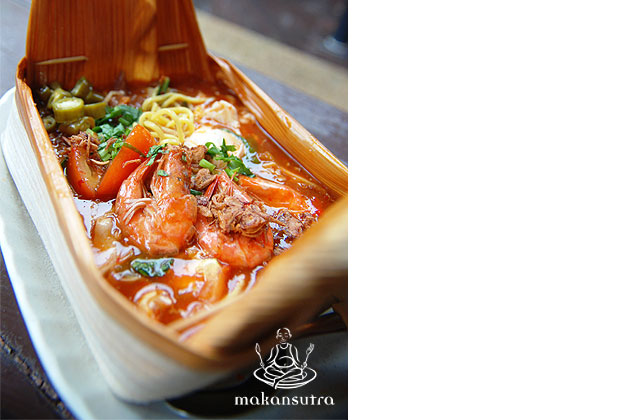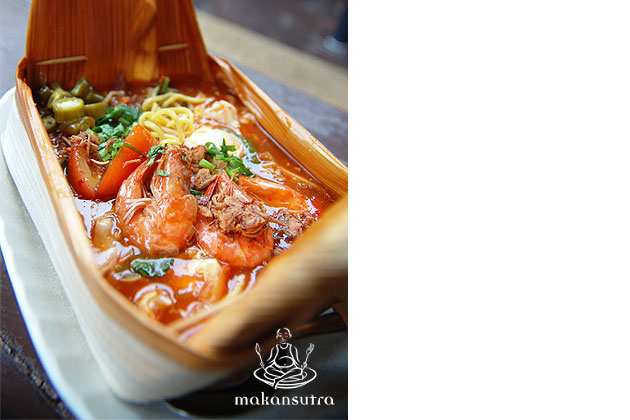 3/ Mamu's Kitchen Opeh Mee Kuah, 1 Bedok Road, Bedok Corner Food Centre, Stall #25, 1.30pm to 9pm daily (Thursday to Sunday).
The boss created this version because he caters to large group of youngsters who are increasingly staying away from "complicated spicy dishes". So he does a lamb and seafood stock version with a wistful touch of spices and topped with lamb or beef, prawns, egg, tomato, greens and green chillies. The tangy yet meaty and seafood stock is moreish and not complex, plus easy to like. What's not easy though, is the price tag ($5 to $8, for the whole works version), but he serves it up in a complexly folded boat shaped opeh leaf (betel nut palm) and it looks so instagram-able.