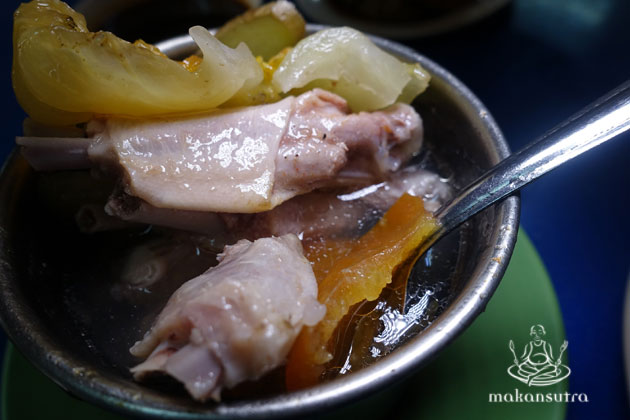 Mei Mei Roast Meat: Kay Lee's legacy lives on here
By KF Seetoh - Monday, Aug 31, 2015
The first thing you notice, if anyone bark orders here in Cantonese, is the decibel level of the response. In true Canto-operatic tones and husky plus shrilly voice, you get their warm answers. "Oi tun tong mah, ho leng ah" (want some double boil soups, it very good) or "poon fei sao ho ma" (pork collar meat ok?) and a cheeky "kum yat lei ho leng jai" (you're so handsome today). This one invariably makes you fall for the upsell items like the stewed eggs and tofu.
And the other famous Cantonese connection they have- these are 'professional descendants" of Kay Lee Roast Meats, the news making kopitiam hawker that sold her business for $4 million late last year. Owner Mdm Lee Kui In, 53, was a roaster at Kay Lee for over a decade back in the 90s. She and her husband set up their own stall a little over ten years ago. When asked if it's the real deal, since so many have voiced a difference in quality now that Kay Lee is run by a corporation and has taken central kitchen routes in operation, she led me into a little secret. "Now that my ka jie (big sister) has retired and sold her business, I will tell you that this- they had always used an electric oven to roast their meats" and Mdm Lee adds that it's a practical decision as they had to control temperatures. Many like the old Kay Lee meats for the cloying sweetness and stickiness, not necessary the woody roastiness of the meats. Then she proudly shows me her version as she points to the wood and charcoal "Apollo" oven she uses (the rocket like wood oven that many hawkers use and was named so after the spacecraft used for man's first moon landing in the 60s). " I also make it less sweet and sticky".
Indeed, in this corner kopitiam food court, looking like some industrial corner coffeeshop industrial area in Malaysia, sticks true to this old style of Cantonese roast meats. Even her regulars, the mainly Singapore and Malaysian mechanics that toil in the machine shops nearby, eat without reservations. It has the attendant charred (but not overly so) corners, comes alluringly red outside and moist within and is sweet but not cloyingly so. The duck, came with a roasty and crispy enough skin (great if you go early as it comes off the Apollo) and the meats had just enough marinate to contain most of the gaminess.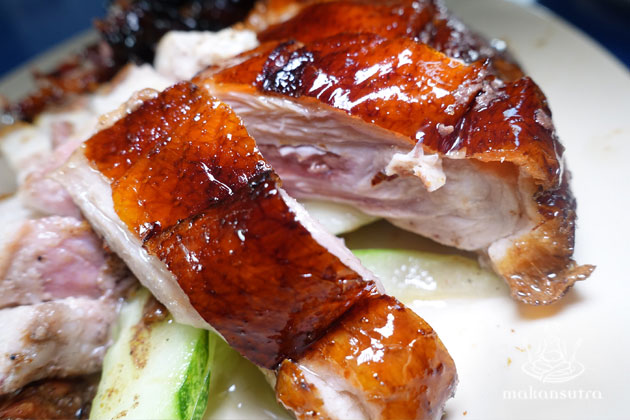 The roast pork, which many grade by the crispy crackling, is done very old school hawker style- they scrape the hard and black parts off the crackling after roasting it, so a thin and very crispy crunchy layer remain to hold the moist fatty pork under it. It was all so agreeable with rice and their thick meat dripping and hoisin sauce dip.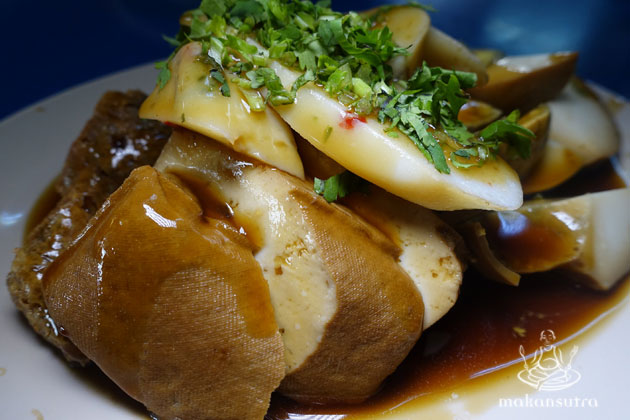 They also offer a braised duck to cater to request but it's not the main show. I like the herb soy stewed eggs and tofu from that section (not just because I fell for that "handsome" line of theirs). And if you can, chat up and joke with them in Cantonese, I think an extra few slices of cha siew may just sit over your order.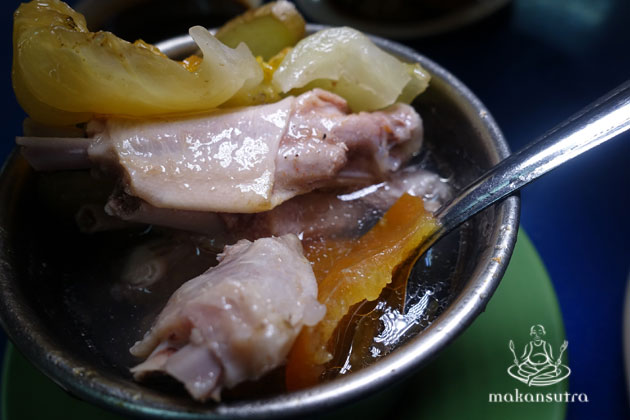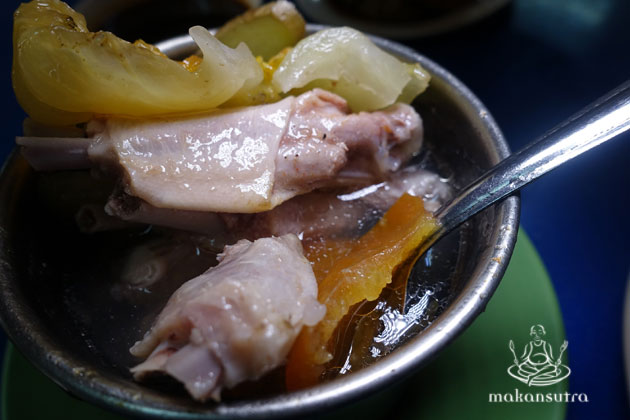 Mei Mei Roast Meat
1st Stop Food Junction
Blk 3014 Ubi Road 1 #01-308
10am-5pm Monday-Saturday
10am-3pm Sunday and PH.